Back in the day, it was uncommon to go to the beach on your own. One usually enjoys the waves with families and friends. But now, it is indeed thrilling and exciting to go to the beach by yourself! See new places, meet new people, and enjoy that much-needed time with yourself. Let's discuss the top things that should be packed in your bags before going solo on your first beach trip to Batangas.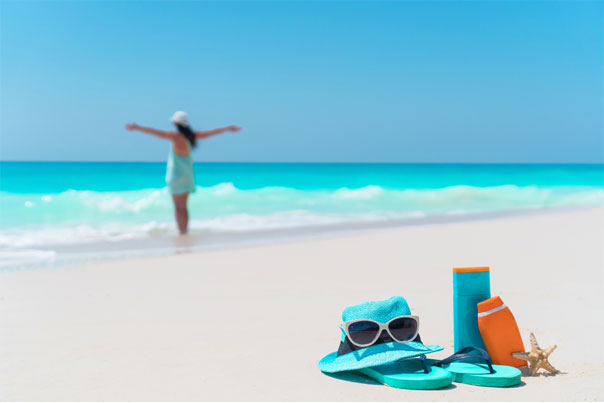 Image source: Elements Envato
Reliable and Durable Backpack
Solo travelers are usually backpackers too. If you are heading to a Nasugbu private beach resort, backpacking is the way to go. Backpacks are more convenient because they are hands-free. In addition, backpacks are suggested for travelers because they are usually harder to snap than single-strap bags. Moreover, it can store all of your things and for some, it has an anti-theft feature that helps you to be alert and mindful of your belongings.
Alcohol or Anti-bacterial Wipes
The outside world is filled with dirt and foreign substances that shouldn't enter our bodies. In order to keep your hands and other items clean, make sure to bring a bottle of Isopropyl or Ethyl alcohol to maintain the cleanliness of yourself and your surroundings.
First-Aid Kit
A first-aid kit is an important thing to bring when you go on a solo beach trip. It can come in handy in cases of emergency situations, whether for yourself or another person in need. Just bring some band-aids, gauze pads, and other things that could be useful in emergency situations.
Information Card
Since you are going away on your own, it is essential to bring an information card with you. Just use an index card and write down your full name and contact person in cases of emergency and their details. Attach it to your bag or wallet, so that it can be seen by a first-aider or rescuer when they need it.
Plastic Bags
Plastic bags are important when going to the beach. You can store your wet clothes and undergarments in these plastic bags before placing them in your bag. Also, you can store your valuables in a separate plastic bag for added protection.
Sunscreen
Good sunscreen is essential whenever you go out, much more when you are going to a beach. The sun will be blazing from above, so make sure that your skin is protected all throughout the day.
Snacks
Whenever we go on a trip or adventure, it is easy to lose track of time. Suddenly, you will feel your stomach growling. So, instead of scrambling to look for a nearby restaurant or canteen, you can just get some snacks from your backpack to at least get you by while looking for a place to eat.
Time to travel solo
Traveling solo to a beach is a wonderful experience that outgoing persons should definitely try out. It will teach you a lot about yourself and make you more independent. Just don't forget to bring your things!
Author's Bio:
Angelo Castelda is a freelance writer and digital nomad who loves to travel around Asia. He finds comfort in working around the beautiful islands and beaches of the Philippines, which is where he usually draws inspiration when writing.