Campuestohan Highland Resort is an attraction that you can't afford to miss when you visit Negros Occidental. Standing high near the peak of Mt. Makawili, your amusement won't just be confined in the fun rides and swimming–but in its scenic mountain view and nature-rich surrounding as well.
This site has evolved in different stages. The owners Ricardo Tan and Nita Tan initially planned it as a retirement home only then they later turned it into a small resort. The resort eventually got fun rides, bigger swimming pools, large attractive statues, more huts and now—it's a combination of a resort and a theme park that is popular across the country.
Exploring Campuestohan Highland Resort
We've been to Campuestohan Highland Resort in 2012 then came back this early 2019. Getting here was a real challenge back then because the road was still rough. We were amazed about how a lot has changed in the resort since our first visit. What it had before was just a large log cottage, a few huts, a small swimming pool and some statues of superheroes, animals and some popular personalities.
Despite its modesty in the past, the breathtaking view and nature experience that it offers made it stand out. The beauty of the lush green Mount Makawili remained the same since our first visit. Its cold temperature and high elevation will let you experience a slice of Tagaytay City. This reminded me of our visit to the Sky Fun Amusement Park in Sky Ranch, Tagaytay City.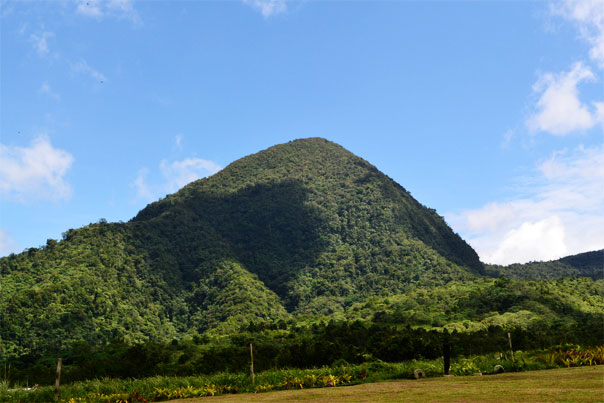 Accommodations Turned Attractions
The owners came up with a brilliant concept of making their accommodation a part of the attractions as well. The most popular one is the "Bonita Huts" which was also known as "The Hobbit House" because it gives the visitors a feel of what it's like to be inside the house of the hobbits based on the hit movie trilogy Lord of the Rings. They may seem tiny but they're actually spacious inside.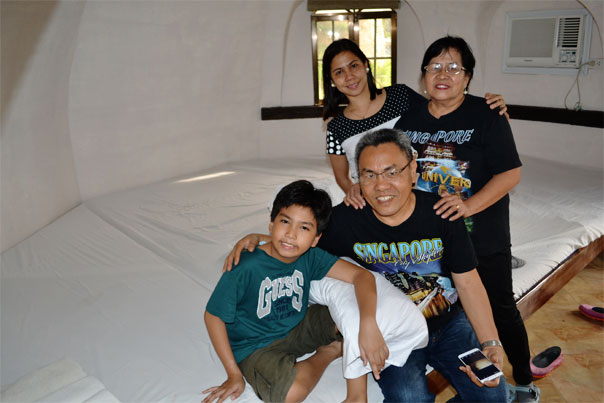 Their other set of rooms is called the Indian Village. Beautiful rooms with a style of Indian tents were neatly constructed together. These have larger spaces inside compared to the Bonita Huts. An Indian chief statue along with the fireplace and totems wonderfully decorate the section.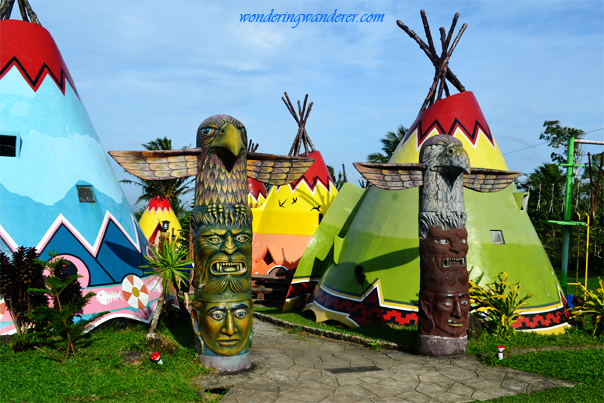 There was even a woolly mammoth that I thought to be a statue only but upon further inspection—I found out that it's also a resort room that's good for several guests. This great idea of making the rooms an attraction as well doesn't improve the theme park's aesthetics, it's also saving them some space.
Dinosaurs, Monsters and Other Figures
We can see the fondness of the owners to ancient monsters that there's even a dedicated section for it. I was reminded of our trip to Dinosaurs Island in Clark, Pampanga. Kids would definitely enjoy watching the dinosaur replicas as they move and make roaring sounds. Relive your Jurassic Park movie experience in Ram's Dino Park.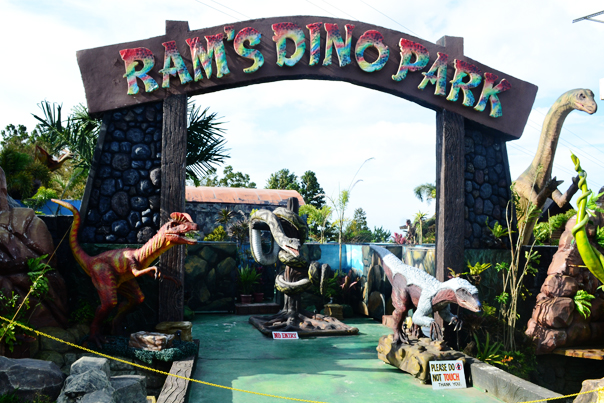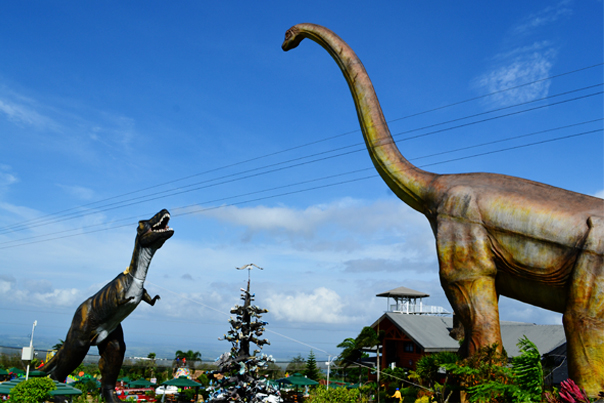 Speaking of cinematic experience, King Kong, Jaws and Kung Fu Panda are also present here. They might add a Godzilla in the future but the current king of the monsters in this amusement park is King Kong. Imagine the kind of work it took to build this large statue. It's amazing how many large statues they need to regularly maintain and repaint. So far, they have the largest statues that I've seen in the country.
Swimming Pools
I remember their one and only swimming pool in 2012 which was small and shallow. 5 years later, the small swimming pool is just a part of their large kiddie pool with tall slides.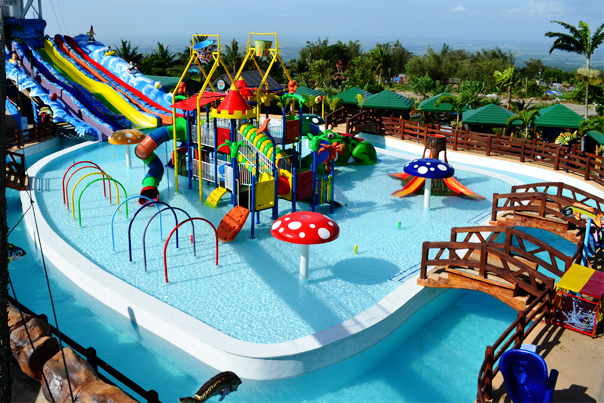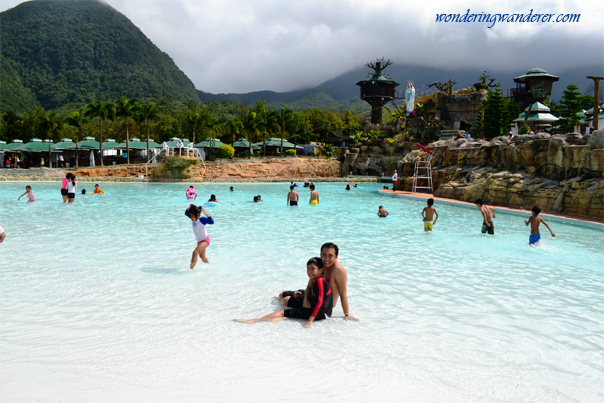 On top of that, Campuestohan Highland Resort is now boasting an Olympic size swimming pool with an artificial wave as well.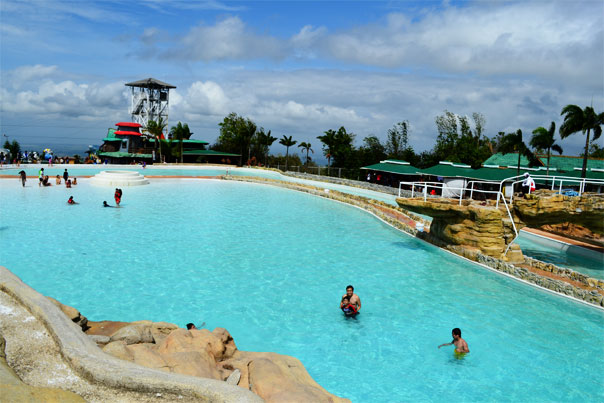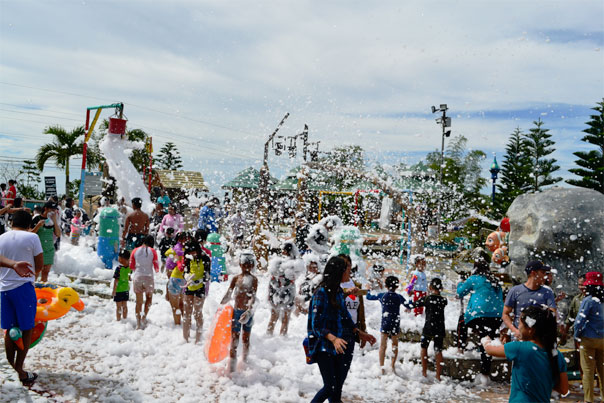 Fun Rides
Typical carnival rides like the carousel and the swinging ship can be found here. Little kids would enjoy the smaller rides from their playground while the adults can have fun in the more thrilling rides like the zip line and sky bicycle. They even have an obstacle course for a more adventurous experience ala Takeshi's Castle.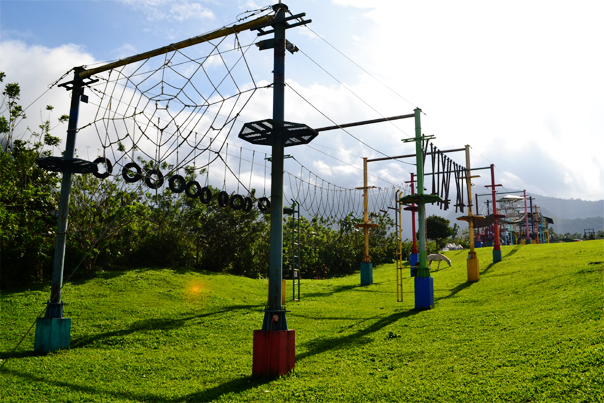 Practically this resort is like Enchanted Kingdom, Dinosaurs Island, Splash Island and Tagaytay City all-in-one. In any time of the year, whether summer or not, you won't run out of fun things to enjoy in this theme park resort.
Campuestohan Highland Resort Daily Shuttle Schedule
Monday to Sunday
Bacolod to Campuestohan Highland Resort
7 AM, 8 AM, 9 AM, 10 AM, 11 AM, 1 PM, 2 PM, 3 PM
Campuestohan Highland Resort to Bacolod
8 AM, 9 AM, 10 AM, 11 AM, 1 PM, 2 PM, 3 PM, 4 PM, 5 PM
Fee: P70.00 / pax (one way)
Mobile: 09985414231
Station: iMart-Caltex East (Across Lopue's East)
All of the official resort vehicles have the Campuestohan Highland Resort logo
Entrance Fee: P200.00 / pax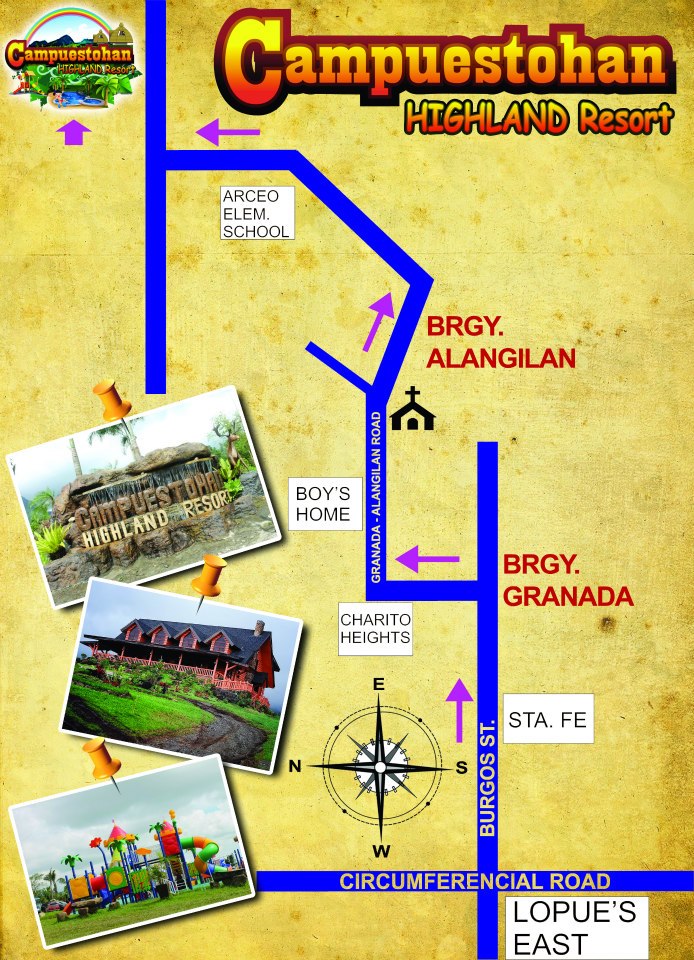 Inquiries & Bookings
For your reservations, please contact the following numbers:
Landline: (034) 702-0964; (034) 433-3335
Mobile: 0915-211-1406; 0917-300-5007; 0925-600-8088
Office Hours: 9:00 AM to 6:00 PM
Office Address: Bacolod TP Truckers, Gonzaga St., Bacolod City
Resort Address: Sitio Campuestohan Brgy. Cabatangan / alternate route via Brgy. Granada and Alangilan Talisay City 6100 Philippines
Related Post: Amana Waterpark