Mobile Legends: Bang Bang is a thrilling online mobile game that is categorized as a MOBA (Multiplayer Online Battle Arena). It currently has more than 100 million downloads and a rating of almost five stars from 12 million users in Google Play. With 68 heroes to choose from, the players won't easily get bored in this game.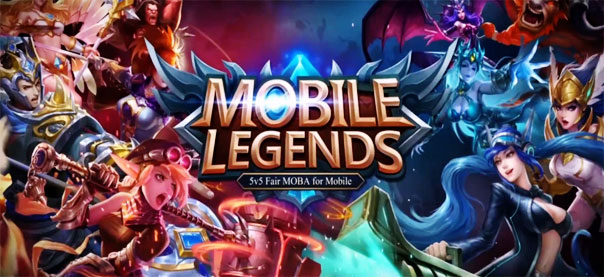 The format of Mobile Legends followed the tradition of the earliest MOBA PC game DOTA (Defense of the Ancients) but is less sophisticated and has a more mobile-friendly approach. This is one of those games that fulfilled the dream of most PC MOBA players of having a mobile version that can easily be played almost anywhere.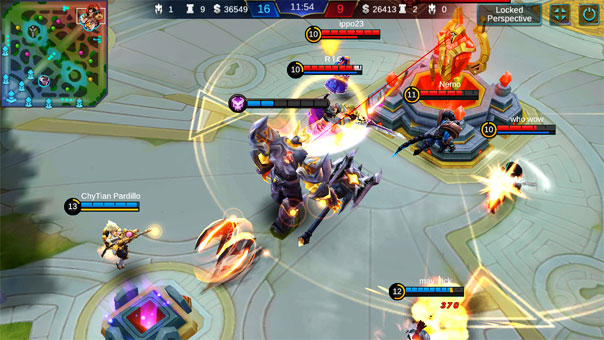 Popularity in the Philippines
Mobile Legends: Bang Bang is a massive hit here in the Philippines. Whether you're lining up in the bank, waiting for your turn in the hospital or simply walking down the street (especially in smoking areas), there's a good chance that you'll see someone playing this game on their mobile phones.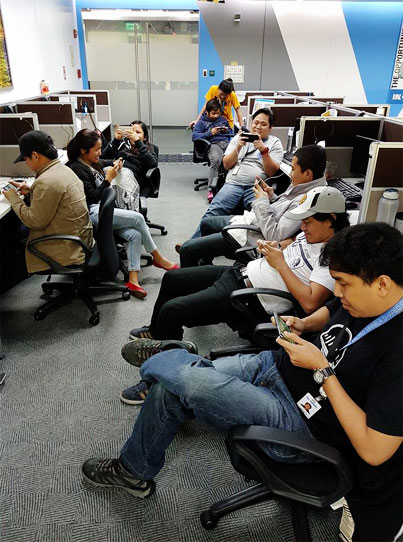 Shanghai Moonton, the creator of the game, recognized the great number of Filipinos playing Mobile Legends that they even created a Filipino game character who is based on our national hero Lapu-Lapu. The character looks strikingly similar to the depiction of Lapu-Lapu in Mactan Shrine and his weapon seems like a pair of kampilan.
Local competitions have been organized for this mobile game like the recent Crazy Legends last March 11 to April 8. It's a community event that featured ten popular Filipino Mobile Legends streamers. The celebrity gamers who participated in this event are Alodia Gosiengfiao, Akosi Dogie, Le Josette, Moymoy Palaboy, MRVii Gaming, SolidMB, Yasumeow, Yakou, YuriGaming, and Z4pnu.
What made Mobile Legends: Bang Bang stand out?
Social Media. This is the most ironic part because Mobile Legends was made by a Shanghai-based company. For those who don't know yet, Facebook, Instagram and other social media sites are blocked in China aside from Macau and Hong Kong. Despite this, they managed to harness the influence power of social media that boost the game's popularity. I personally get a lot of Mobile Legends shared posts in my feed.
Flexibility. Unlike certain games on Google Play which have tremendous hardware requirements, this game is compatible with most mid-range phones and tablets. Users with high-end phone models can also enjoy playing it with maximum quality by simply adjusting the game's graphics settings.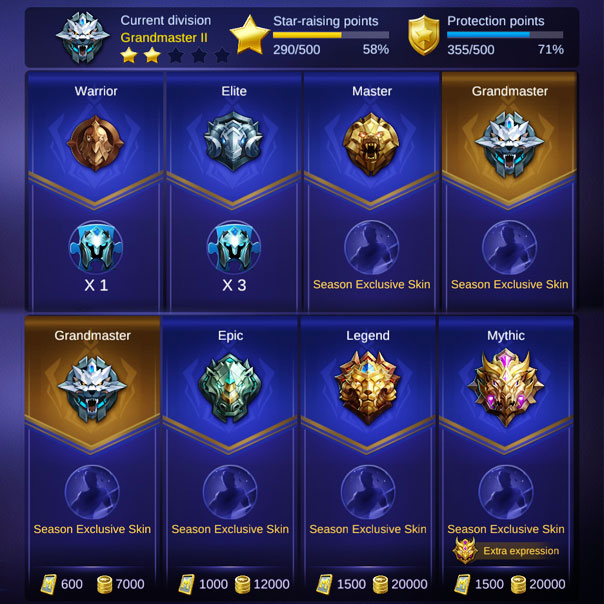 Ranking System. The ranking model of this game gives the players a sense of goal that will keep them playing until the highest rank is reached. For the more engrossed and professional players, they can keep on getting stars right after hitting the highest rank to showcase their greater dominance in the league. The ranks of the players are shown in Global, Local and Friends categories.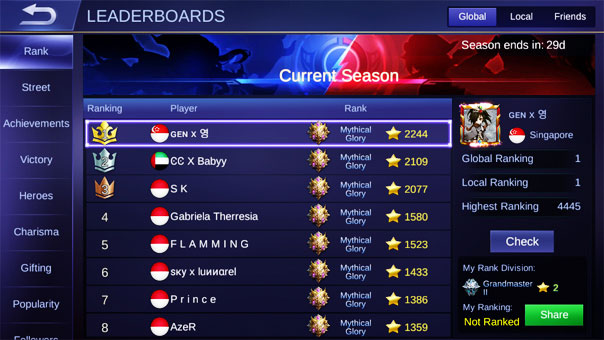 Game Format
Unlike older MOBAs, Mobile Legends: Bang Bang has different game modes on top of the most popular 5v5 three-lane map.
CLASSIC – The original MOBA format of a 5v5 three-lane map. The first team to destroy the enemy base wins.
RANK – Exactly the same as CLASSIC but the player is rewarded with stars and given a rank (WARRIOR, ELITE, MASTER, GRANDMASTER, EPIC, LEGEND and MYTHIC).
BRAWL – Same format as CLASSIC but with a single lane only for a quick battle. The players start with 3 points of skill upgrade.
SURVIVAL – There are no towers or bases in this mode and there are only three heroes in one team. It has a Hunger Games-style of eliminating all enemies on the map to emerge as the winner.
RAVAGE (Beta) – This is a shorter game mode compared to BRAWL. Two robots namely, V.E.N.O.M. and S.A.B.E.R are fighting against each other instead of minions. The first team to get 15 aquamarines and keep it for 20 seconds wins.
Mobile Legends: Bang Bang Competitions
With the ever-increasing popularity of PC and mobile MOBA games, competitions and events are becoming more frequent for these. Hefty prize money is also given to the winners. Even the International Olympic Committee is considering including eSports in the Olympics.
The biggest news for Mobile Legends is that it will be the first eSport that will be included in the 2019 SEA Games. Despite being released in 2016, there are no signs that the game's popularity will fade in the near future.
Gaming Ethics
Don't engage in trash talks. When someone starts throwing foul language, resist the temptation to throw back more mud. Encourage your teammates instead and make the most of what you can do to increase your chances of winning if some of your teammates are newbies. Remember that you were once a newbie yourself. Seeing an exchange of inappropriate languages isn't good for the younger players as well.
Age limit adherence. If you're a parent, make sure that your child is playing the right game for their age. This game is strictly for 12-year-old players and above. The moment we saw our son playing the game, we immediately stopped him playing it. We have a relative who dropped out of school because of too much MOBA gaming.
Play in moderation. The Philippine TV program KMJS, recently featured a mobile gamer who was missing meals because of too much gaming. Unfortunately, it caused him to get seriously ill. Although it's a fun game, make sure not to overlook your most basic needs because of it.
Choose your battles wisely. Make sure that your battle in the virtual world won't negatively affect your battle in the real world. If there are certain opportunities that will help you grow as a student or advance as an employee like training boot camps, certifications and seminars—it's better to start limiting your MOBA time to focus more on what will positively impact your life in the long run. From learning a new skill or starting a business, there are plenty of productive things you can do as you play in moderation of this game.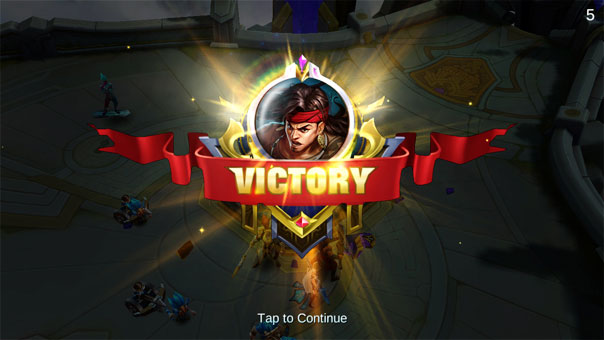 Related Post: Marvel's Mobile MOBA – MARVEL Super War