Marvel Super War is an upcoming mobile game that will rock the MOBA (Multiplayer Online Battle Arena) market. Fans of the Marvel franchise can now enjoy playing their favorite superhero characters in this very popular mobile game genre.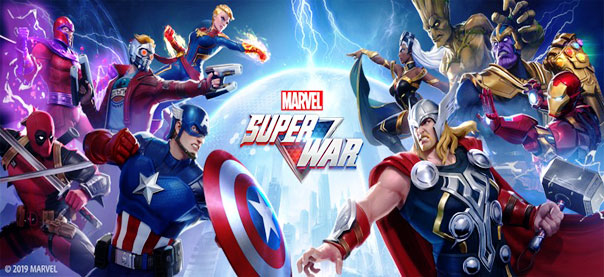 Level up your Marvel movie experience by smashing hard as the Hulk or by wielding Thor's Mjolnir as you combat other Marvel characters. Dazzle your eyes with the wonderful graphics, effects and animation as the characters clash and rumble.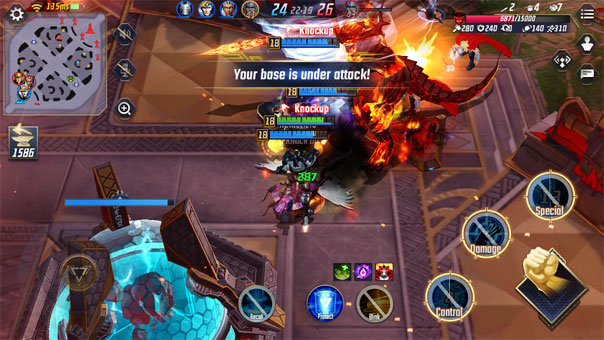 MARVEL Super War Release Date and CBT
MARVEL Super War's CBT (Closed Beta Test) ran from May 28 – June 10, 2019. It was limited to Thailand, Malaysia, Indonesia, Philippines, and India. The game had more than 100,000 downloads during its test run which is not bad considering that it was only released to five countries for a short period of time.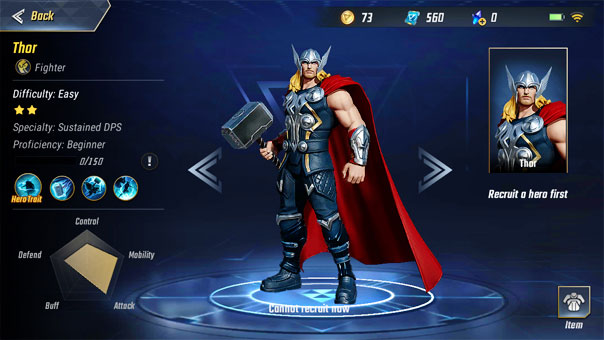 There's no announcement yet on when will the official version be released since the end of its test run. Marvel fans are clamoring about the release date of this game on their Facebook page. Not a single response can be seen from Marvel—even an approximate date range. I'll be posting an update as soon as they make an announcement of the release date.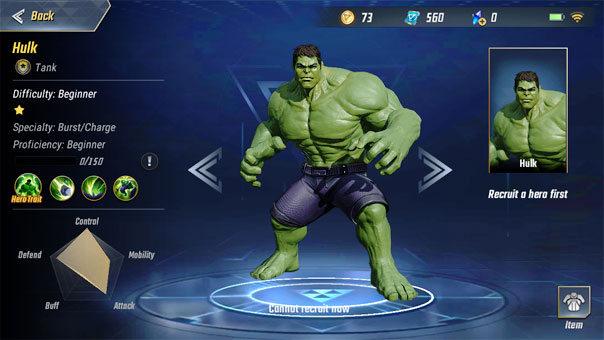 Gameplay
I had the privilege to play this game during its CBT run. It's definitely not far off from your traditional MOBA game. They had a brilliant idea of making Surtur the equivalent of Roshan/Lord in terms of DOTA and Mobile Legends while Fin Fang Foom is the equivalent of the turtle.
The game modes displayed during the trial period were MATCH and RANK mode. But you can only play MATCH during that time. It was really great that the wait time to start a match wasn't very long despite the limited number of players. Its potential popularity later is looking very positive.
Some heroes here have four skills while some have three only. I haven't played Arena of Valor yet but this game felt like an edited version of Mobile Legends: Bang Bang. This is certainly a bit far from DOTA in terms of characters skills and items.
They divided the map into day time and night time. Your base is the one in day time while the enemy base is in the night time. This will help you quickly realize that you're in the enemy's territory.
MARVEL Super War Game Review
Since it was still in beta when I played it, you can't deny that its quality is not that refined yet. I haven't really encountered any errors or bugs but its initial load time is a bit slow.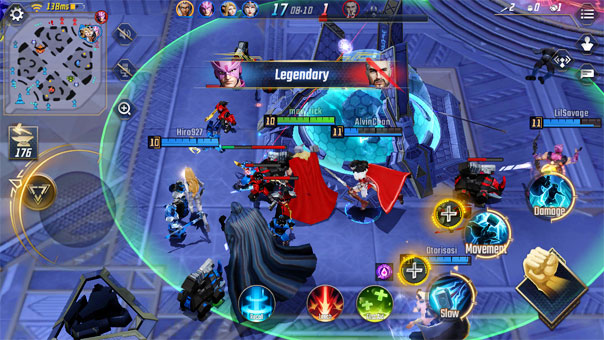 I configured the graphics settings to the highest level and found it really good. It's not as good compared to most of the MOBA games now but for a starter, it's definitely looking great.
I remember the graphics quality of Mobile Legends: Bang Bang during its initial release and it wasn't that good either. But of course, it's still clearly because of the beta phase. I'm sure that the Netease team is now working hard to iron the quality of the game's graphics and gameplay right now before they release the official version.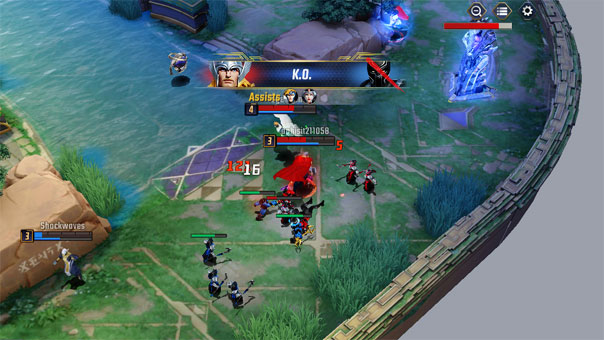 The Marvel Super War official website stated that they will focus on fair and balanced gameplay. It felt that they were right about that when I played the game. I haven't encountered an OP Meta hero after trying different characters. Perhaps I haven't played it long enough to find out yet.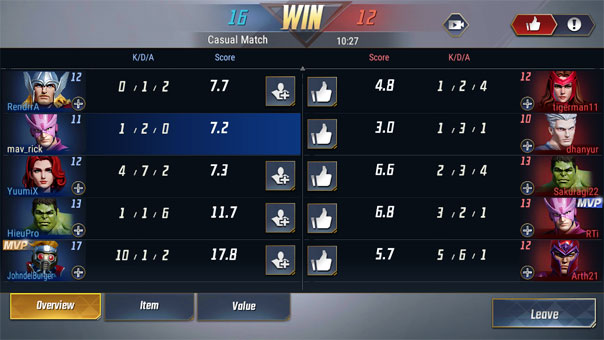 Marvel's Momentum of Success
Despite the number of existing MOBA games in the market, the "Marvel" label gives this game a big advantage. With the popularity and success of their comics, television shows and movies, the probability that this game would be a massive hit is really high considering Marvel's huge following.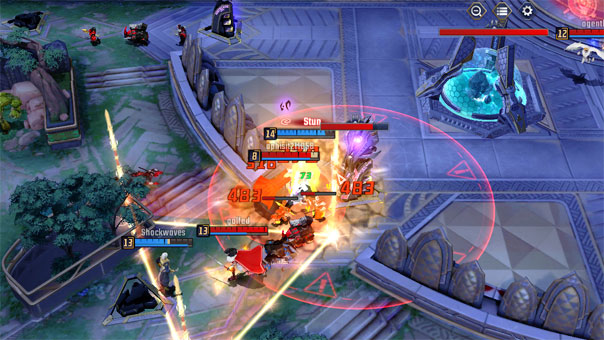 Avengers: Endgame just toppled Avatar last July 21, 2019, to become the new highest-grossing movie globally. But will MARVEL Super War rise to the top of the most popular MOBA games? Can it beat the likes of Mobile Legends: Bang Bang, Arena of Valor, DOTA 2, League of Legends, etc?
We can see that their team doesn't stop until they've become the market leader in any industry they ventured in. With more Marvel movies released yearly along with their ever-growing fanbase—there's a good possibility that it will eventually reach the top but perhaps not in the near future.
Related Post: Mobile Legends: Bang Bang Craze