Guyam Island is the best siesta spot in Siargao. This laid-back island is filled with thick-leaved trees where you can get a good shade as you relax. Its café has several mats with pillows where you can lie down to rest or have a quick power nap. You can also chill out in their native-woven hammock as you enjoy the island's blissful ambiance and fresh air.
Enjoy a variety of delicious refreshments from their snack bar or gorge on their proudly made Guyum burger. Their mango shakes that are blended with different sweets will elevate the joy of your afternoon break. Sipping on their tasty drinks while enjoying the pleasant view of the island's shore is simply heavenly.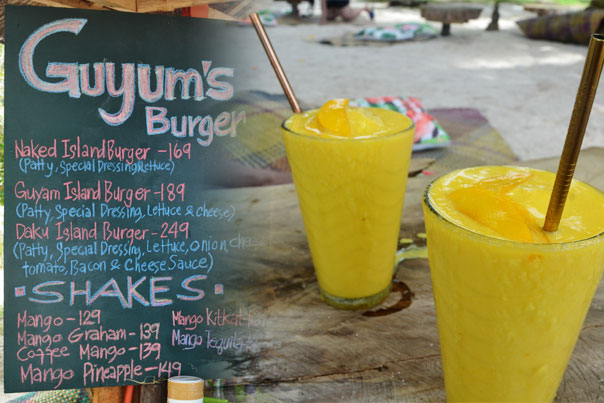 Exploring Guyam Island
Guyam Island was our third stop during our island-hopping tour. After a tiring exploration at the Naked Island and exhausting swimming at Daku Island, it was great to see a spot where we can settle down to relax. The Filipino (Cebuano) word guyam means "ant" in English. It's not because there are several ants in the area but because of its tiny size.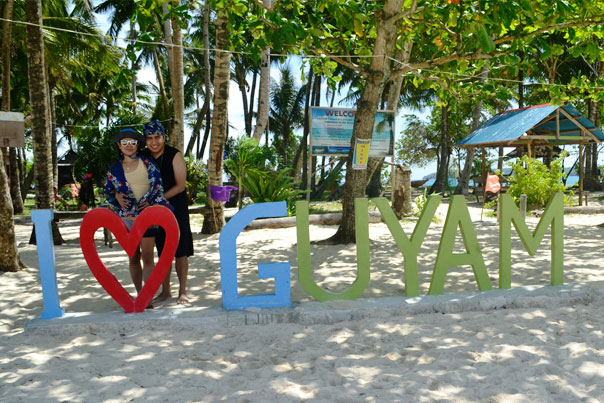 If you check the map of Siargao, you'll see how it's 100x smaller compared to the nearby Daku Island. It may be small but there are plenty of things you can do here. If you still have a lot of energy after an island hopping tour—you can even play basketball in their half-court.
Guyam Island Video
Beach Quality
One of the unique things about this island is its rocky beach section. It has a nice white-sand beach but certain parts are full of solid rocks. You can sit on one of them near the sea and the gentle waves won't hit you. This will allow you to have a greater view of the horizon and listen to the soothing sound of the waves without getting wet. A great spot to have a late afternoon meditation.
See our son delving into Guyam Island's sands to build a wall or castle says a lot about its beach quality. There were some seaweeds but the water is crystal clear and great for swimming. Despite the size of the island, the beach is wide enough to accommodate a big number of visitors compared to your typical swimming pool resorts.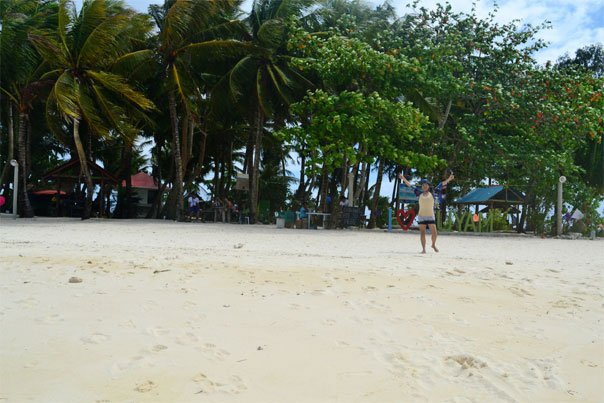 Accommodation and Snacks
If you're going to check the island's cottage and table rental rates below, you'll see that they're definitely not cheap. The best way that you can make the most of your spending is to buy some refreshments from their snack bar. By doing so, you can freely chill out in their wooden tables with native mats without spending anything extra.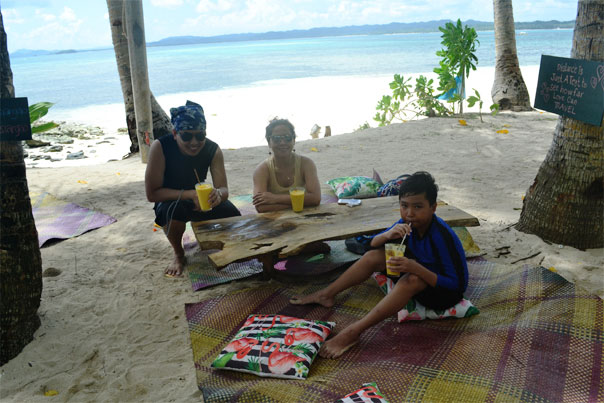 You won't need any umbrellas or huts to get a good shade there because of the trees all around. It was really nice having a relaxing swing in their hammock while drinking their tasty mango shake. You can tell that they've put a lot of mangoes in the shake because it was very fruity.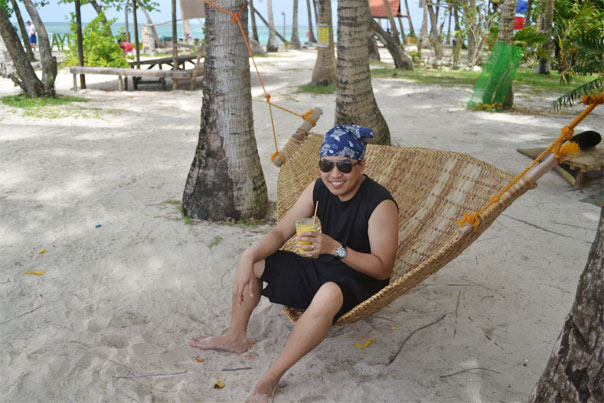 Since we had a big lunch at Daku Island, our stomachs ran out of space to try out one of their burgers. A visit to this tiny island is definitely a great way to finalize our island-hopping.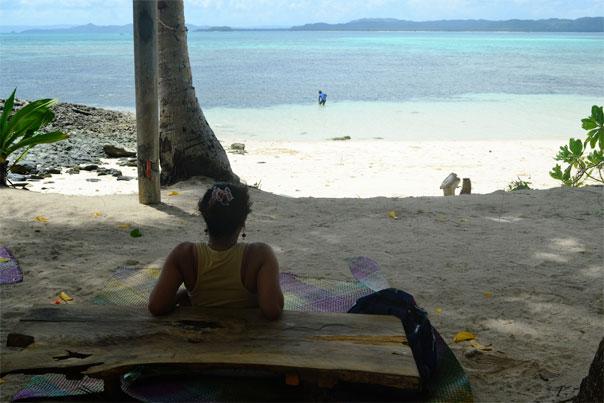 Guyam Island Resort Rates
Entrance Fee: P30.00
Cottage Rental: P350.00
Sun Bathing Bed: P100.00
Table, Chairs & Umbrella: P250.00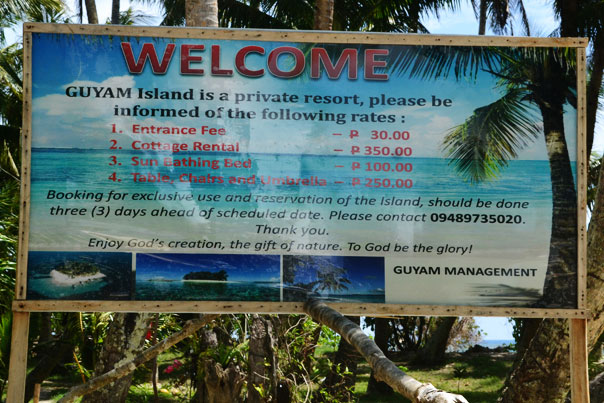 Café Rates
Guyum's Burger
Naked Island Burger: P169.00
Guyam Island Burger: P189.00
Daku Island Burger: P249.00
Shakes
a. Mango: P129.00
b. Mango Graham: P139.00
c. Coffee Mango: P139.00
d. Mango Pineapple: P149.00
e. Mango Kitkat: P169.00
f. Mango Tequila: P169.00