Dinosaurs Island in Clark, Pampanga is a fascinating attraction that takes you into an era that existed millions of years ago. This prehistoric-themed amusement park gives you a good feel and idea of what it's like to stand close to the ancient giant lizards because the sizes of these model dinosaurs are based on their actual fossil sizes. On top of that, they've put growling sound effects for each dinosaur and some even have moving mouths and legs.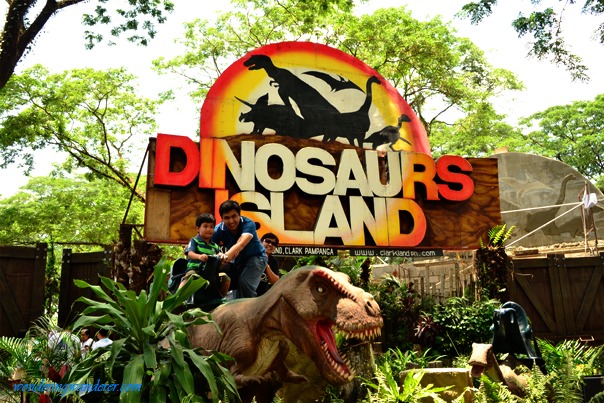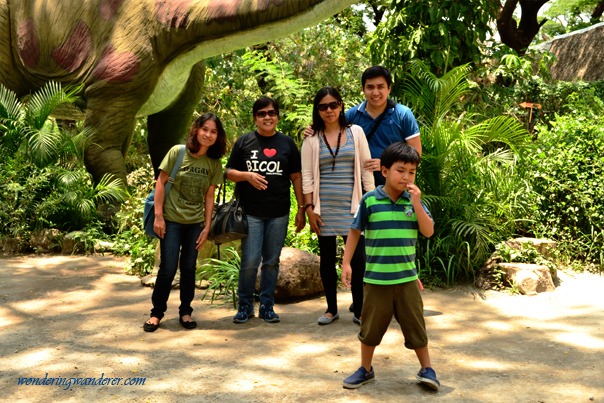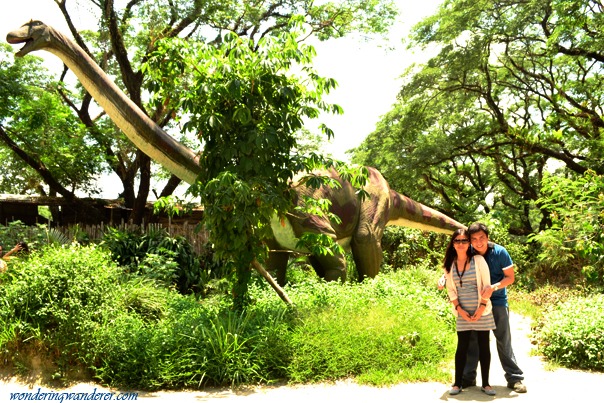 Dinosaurs in Popular Culture
This Dinosaur theme park reminded me of how delighted I was in reading children's books about dinosaurs and how I enjoyed watching old-school cartoons like Dino-Riders and Dinosaucers during my childhood days. I even had dinosaur toys and have drawn some of them. When the movie Jurassic Park came out in 1993, I even got more fascinated and now, there's an upcoming Jurassic World movie in 2015 which will serve as the fourth installment in the Jurassic Park series which I'm looking forward to seeing.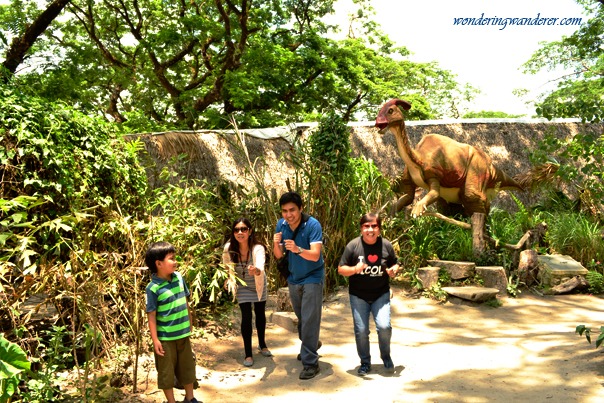 My son has the same fascination for dinosaurs as I was. He has posters of dinosaurs in his room and has plenty of dinosaur toys. He also had fun watching the movie Dinosaur (2000) which he liked so much—he can tell you what will happen in the next scenes. How I wish that this Dinosaur theme park existed already in my childhood days but I'm very happy to see that our son is able to enjoy something that we missed as a child.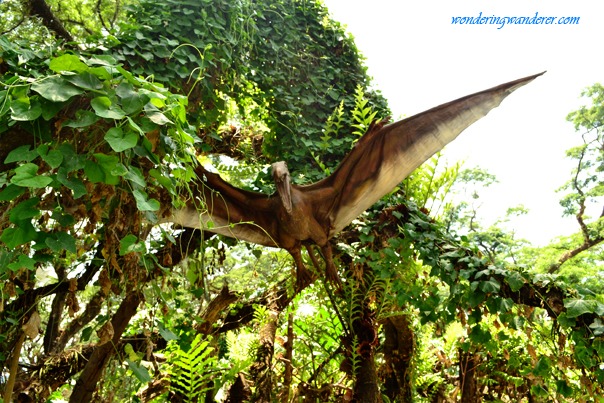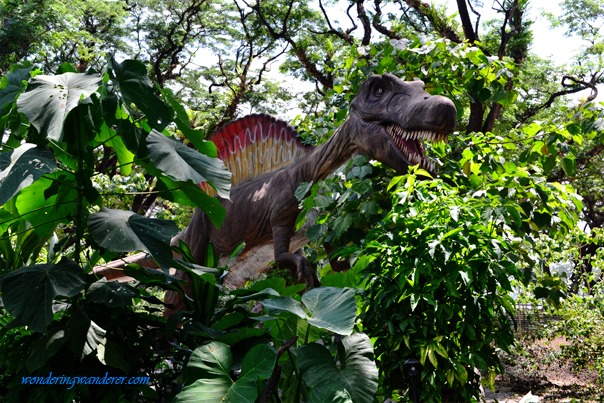 Exploring Dinosaurs Island
Props Quality
This place is a good treat if you're a fan of dinosaur movies and books because it also gives you a better understanding of how terrifying these giant lizards are if you get a close encounter with them the way that is projected in the movies. It's amazing how these were sculptured and painted so artistically that their scales looked like the large monitor lizard we've seen in Palawan. These dinosaur statues would really make you feel like an insect in front of a lizard. They're so realistic, that the dancing mascot dinosaur made our son cry while all of us were laughing.
According to a morning show that featured Dinosaurs Island, some of the dinosaur statues were imported from China and some were made here in the Philippines. These are made out of plastic and their sharp-looking teeth are made out of rubber which is safe for children to touch. You can even ride some of them at the theme park's entrance.
Dinosaurs Island Museum
In the middle of the park, you'll see a small museum with dinosaur fossil replicas plus some paintings depicting paleontologists looking for fossils and paintings of the meteor shower theory that caused the extinction of the dinosaurs. It's a good spot to rest a bit before exploring the second half of the theme park. The place has a good shade and has plenty of log chairs.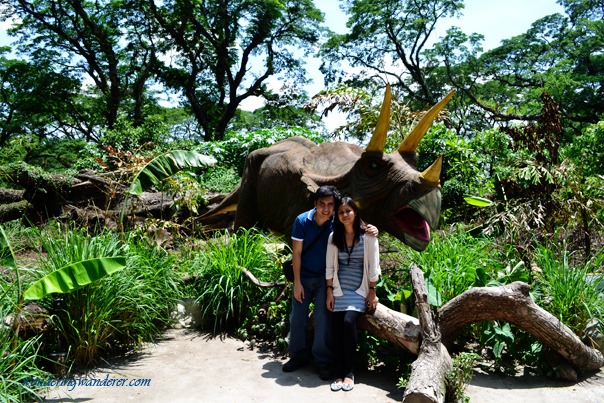 Jungle Environment
This park has a good number of old and large trees that are entangled by vines. They give it a mysterious deep jungle look. The large uprooted tree looked like it was hit by a big dinosaur. Visitors who are more afraid of the sun compared to the dinosaurs won't feel that bad because most parts of the park are shaded by large trees. With everything green, the air is fresh and the sweet sound of birds chirping—exploring this prehistoric-themed park was a pleasurable experience for our whole family.
Dino World of Fun
The final section of the park is the Dino World of Fun. This is the part where you'll see how talented the dinosaurs are when it comes to dancing. They've put up some coliseum-like chairs so that everyone can interact closely with the dinosaurs before the dance. Despite my son's fondness for dinosaurs, we can clearly see how he doesn't want them very close. His grandma kept telling him that it was just a mascot with rubber teeth but fear got the best of him. We can't help but laugh at his reaction.
Jurassic Jungle Safari
The Jurassic Jungle Safari is an optional attraction within the Dinosaurs Island park for an additional 100 pesos per person. It's simply a short train ride where lurking dinosaurs are out to greet you with a surprise. It may not really be a surprise for some, but for the three women in front of me who are constantly screaming whenever there's a dinosaur peek-a-booing on our train— the shock and scare factor was really a sold out.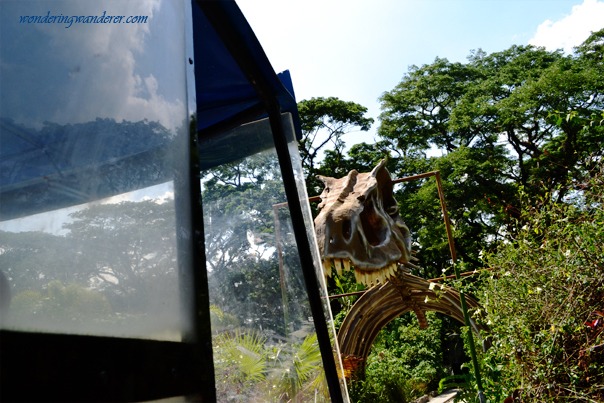 The walking dinosaurs used here are the same exact dinosaurs doing the dance in the Dino World of Fun. This Dinosaur Island Jungle Safari is just beside the Dino World of Fun which makes it easy for the dinosaurs to quickly transfer and work as safari scare agents.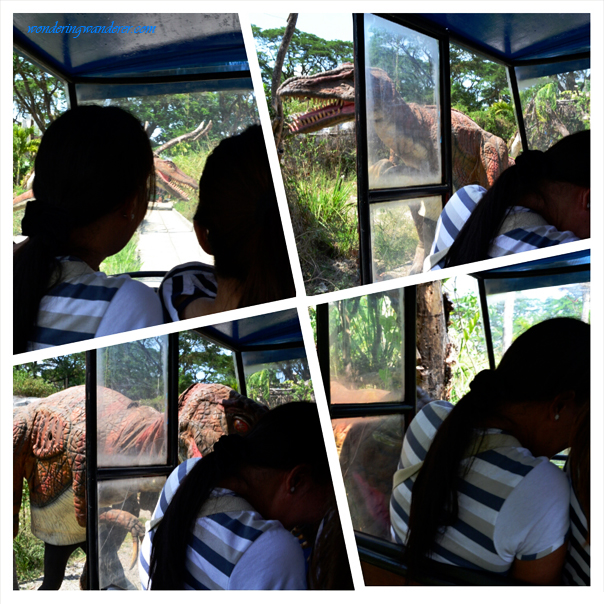 This ride is a great attraction if you want to have a thrilling Jurassic World experience. Rather than just watching a raptor car chase or surprise attacks from the movie—why not let them chase you instead? Seeing their well-crafted replicas with their frenzy eyes and large sharp teeth is quite a terrifying and fun joy ride.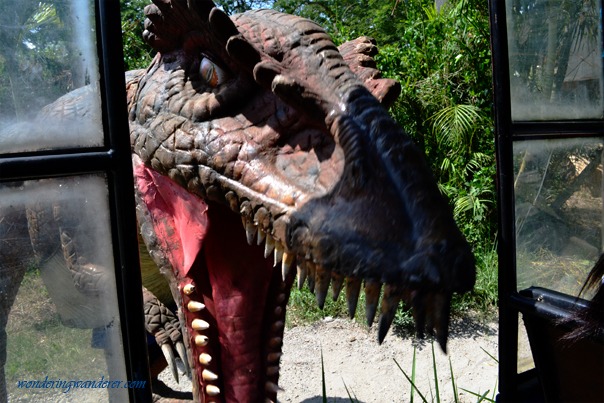 Dinosaurs Island Rates 2022
Regular:
Adults – P350.00
Kids (16 below) – P300.00
Safari Ride: P100.00
Dino ride: P50.00
7D Super Screen: P100.00
Wonders of the World: P100.00
Unearth Museum: P50.00
Dino Feeding: P20.00
ALL-IN – 7 Attractions Promo: P910.00
For School Field Trips
Private School Tours: P300.00
Public School Tours: P250.00
Schedule
Open from Mondays to Sundays
Operating Hours: 8:00 AM to 6:00 PM
For another fun safari adventure, you may also want to check out our Zoobic Safari blog post.