Ponderosa Golf Club is a scenic site in Puerto Galera that has a breathtaking panoramic view of the island's coastal areas and lush green forests. This golf club is not just for golfers because it's open to everyone who just wants to have a pleasant time with nature and enjoy the spectacular scenery from its viewing deck.
With a height of 2,000 feet above sea level, hiking up here is a challenging task but a fun adventure. Leisurely climbing up its eco-trail is a delightful experience as the path is filled with fresh green plants and trees. You can't help but keep on going because the view gets better and better as you progress.
Getting There
A local offered a tour at Ponderosa Gold Club when we were hanging out on White Beach. But since it was already a hot afternoon, we decided to visit it in early the morning. A tricycle picked us up the next day then brought us to the drop zone in Minolo. From there, we saw how a high the elevation of the road is. A tricycle definitely won't be able to get up there.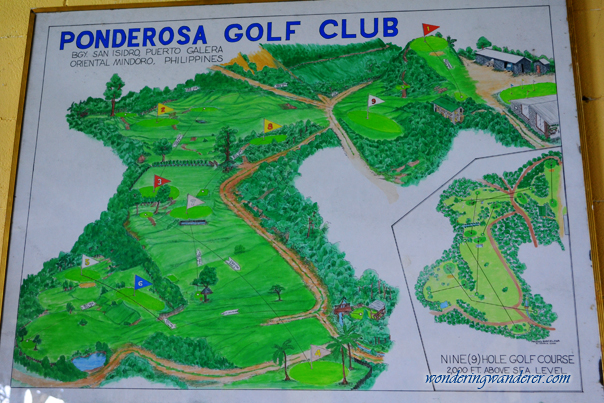 We were given an option to pay for a van to get us there or to hike instead. Since it was a great time to have an early morning hike, we took the cheaper option. Aside from saving some money, the long climb will help us burn a lot of calories and will make our experience more adventurous. We were told that it will take us 40 minutes which isn't really bad.
Hiking Experience
It's nice to have some company while hiking. If you're having a conversation with someone while taking a hike—it gets you distracted from the pain and stress. Our guide talked about how the owner of the Ponderosa Golf Club was kind and humble. We also talked about how there were rebel encounters there in the past.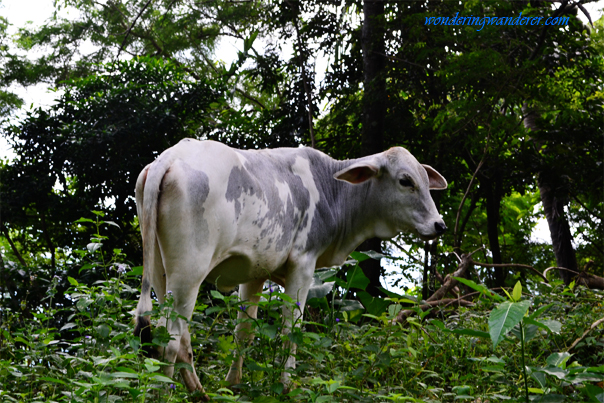 I was sweating hard and breathing heavily when we were closer to the middle but the fresh clean air and the pleasant nature ambiance helps lighten up the trip. My wife and I eventually got too tired that we took a break when we saw a store. I was so sweaty that I took off my jogging shirt. There were army trucks parked nearby so we took a photo with them.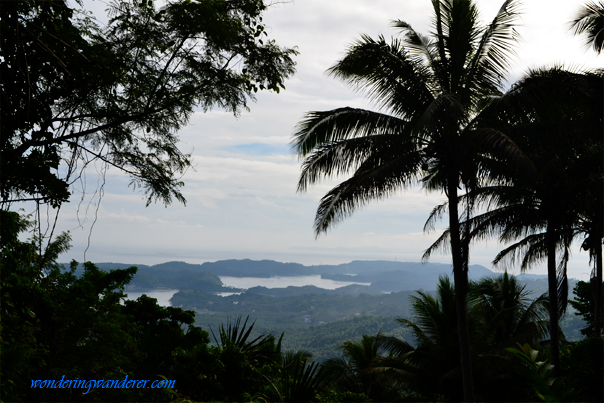 Exploring Ponderosa Golf Club
After a long and tiring hike, we finally reached the Ponderosa Golf Club. Its fine and well-trimmed grass was great to see. We can't help but have a picture there before heading to our next target which is the clubhouse where we immediately bought some bottled waters. After getting refreshed we headed to our main target which is the viewing deck.
Although the view was wonderful along the way, you can really get the best angles on top of the viewing deck. A good 360 view lets you enjoy gazing at the sea and the mountain with a thick forest behind. Its beauty was definitely all worth our effort. Simply standing up there to appreciate the wonder of nature while you relax is truly a delight.