The Zorv Park in Davao City gives you that thrilling treat of what it's like inside a gigantic inflatable ball while it's rolling wildly—a unique experience that rocks! Make sure that your heart's condition is in perfect shape when you try this because I feel that this is not the type of ride suitable for someone with a heart problem. But if you're just someone who's brokenhearted and doesn't have any medical issues, you are very welcome to try it and might even get relieved by this fun ride.
After a long and tiring trip from General Santos City to Davao City, the first tourist attraction that we visited is this Zorv Park. Since we're tired and dizzy anyway, we thought "Why not take it to the next level by making our heads spin as well?" So we braced ourselves, paid the P200.00 entrance fee, then signed the waiver provided to confirm that we don't have any heart disease, high-blood, neck or back problems.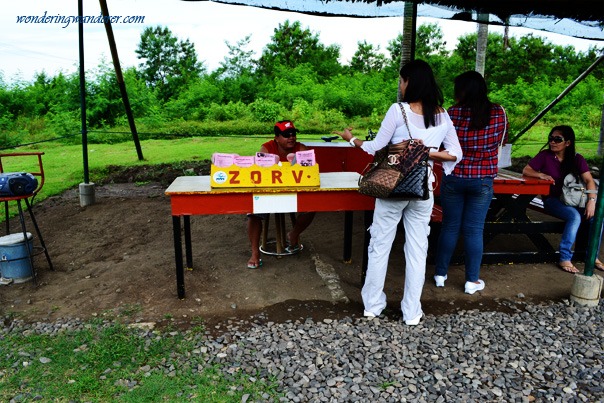 Rolling Inside the Ball of Zorv Park
Upon entering the small space inside the ball, I can already sense the kind of experience in-store for us that will tremendously shock and awaken our earthly bodies. After holding tight the grips and getting our belts snapped in, the guy pulled the trigger by pushing the ball hard and fast. He literally turned our world upside down and not just once! Good thing what we ate during lunch was already digested because your stomach would feel very tight and twisted.
Me and my wife we're both shouting very loud but I was laughing at the same time because of the crazy unexplainable feeling. I tested how it would feel quiet for a like 7 seconds and it's really painful for my throat and made me feel my head getting red. You really need to release the wild experience by shouting to ease the pain. It's been the longest 2 minutes that I've experienced in my entire life. Surprisingly, after a wild and shocking rolling experience, I somehow felt better maybe because of the adrenaline rush.