Baluarte de San Diego is a majestic stone fort in Intramuros, Manila. Its immense medieval-style walls that are made out of large blocks will make anyone feel safe and secure. Beyond its fortification is a serene garden that is full of lush green plants and trees that are soothing to the eyes. You can enjoy a leisure walk with tranquility here as you relax your body with its fresh and vibrant atmosphere.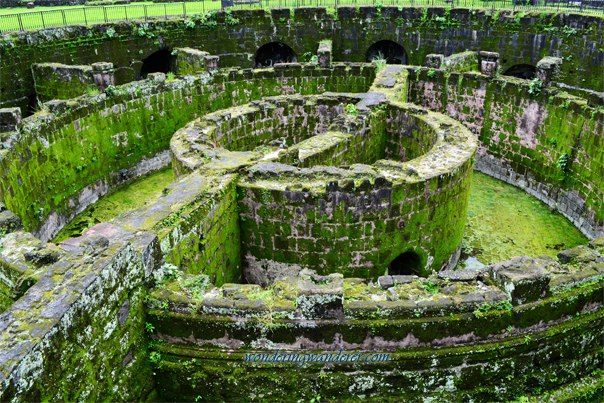 Adding more to its charm is a Renaissance fountain which makes a gentle water flow sound that is pleasing to the ears. This fountain managed to survive several wars that the bastion has encountered. Its shape and style are as elegant as before. A few steps from the fountain is the heavy artillery which appears to be a classic Gatling gun or a cannon. Despite getting taken over by rusts—its form and sophisticated look remained.
History of Baluarte de San Diego
According to the site's marker "In this baluarte is the oldest stone fort in Manila. Built in 1586, it was called the Nuestra Senora de Guia. Designed by Jesuit priest Antonio Sedeno. Fell into disrepair and renovated in 1593. Incorporated as part of the walls but later abandoned due to its unstable foundations.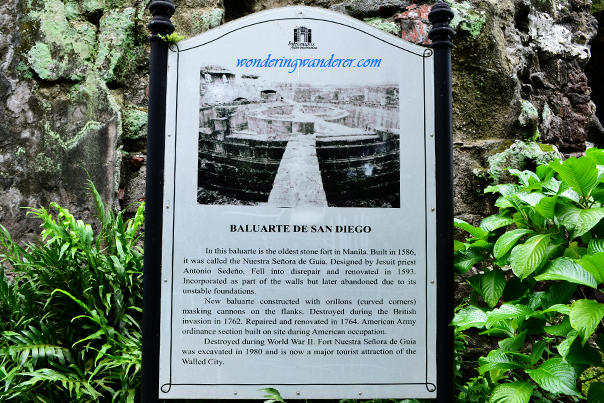 New baluarte constructed with orillons (curved corners) masking cannons on the flanks. Destroyed during the British invasion in 1762. Repaired and renovated in 1764. American Army ordinance section built on site during the American occupation.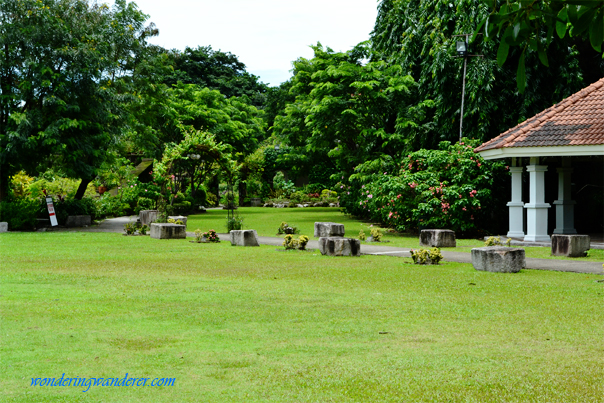 Destroyed during World War II. Fort Nuestra Senora de Guia was excavated in 1980 and is now a major tourist attraction of the Walled City."
Exploring Baluarte de San Diego
After getting around on most of Intramuros' Spanish-era buildings and structures, we came across the Baluarte de San Diego. Within the Intramuros complex, it is located at the exact opposite of Fort Santiago and is just one block away from Rizal Park. A separate fee is required to enter here considering the kind of maintenance the bastion requires.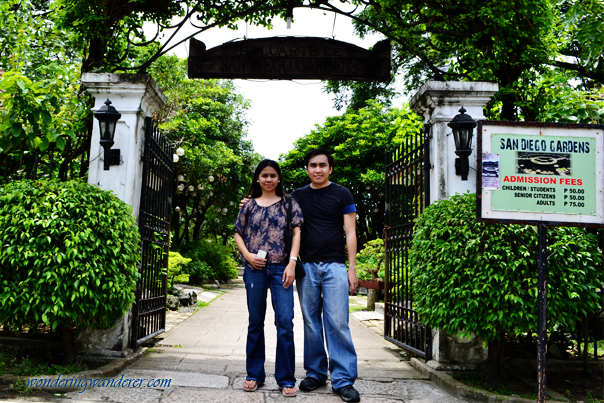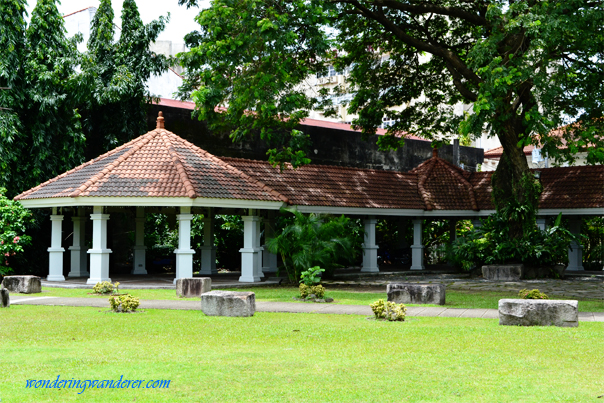 Upon entering the Baluarte de San Diego, we were pleased to see its beautiful Renaissance fountain. Its four layers have graceful folds like flower petals and are supported by hourglass-shaped trunks. It was nice to see a fountain with a kind of design that you would normally see on movies which are set during medieval times.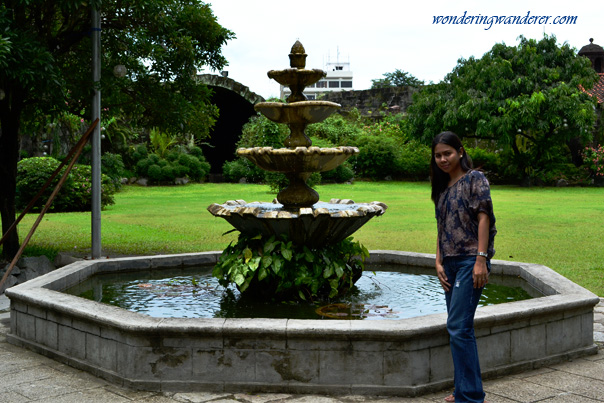 At the edge of the long and concrete shed is an army weapon that I haven't seen before. I find it hard to tell if it's a cannon or an early release of a Gatling gun considering the extra mechanisms on top of it. It was clearly a good example of a transition weapon from classic cannons to the newer and more automated heavy artilleries.
Serene Garden
The area size of this bastion is undeniably large and wide but they managed to fill it with different kinds of plants and maintain them regularly. Strolling inside this large garden while breathing its fresh air and enjoying the cool breeze is a nice way to relieve your stress. It feels like you're in a province inside the crowded and noisy city of Manila.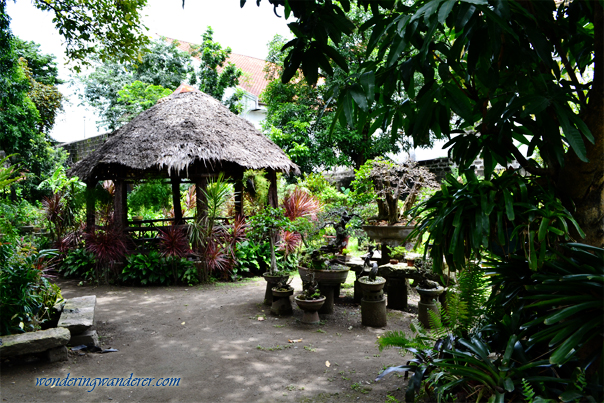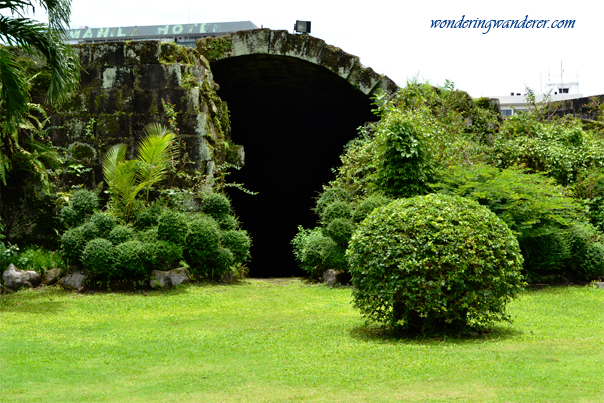 Its grassy field is ideal for different outdoor activities and the native huts are perfect shelters for the afternoon heat. We were curious what's inside the enclosed concrete which is like an igloo but we only found more plants inside. It could have been a stockroom during the Spanish-era.
Mysterious Circular Wall
The most interesting part in Baluarte de San Diego is the circular wall which doesn't seem to have an entry point. Its current appearance seems like a medieval chamber but it could also be a basement of an old tower that was destroyed during the wars of Spain against the British or during World War II. We haven't seen any sign of what the structure was previously about.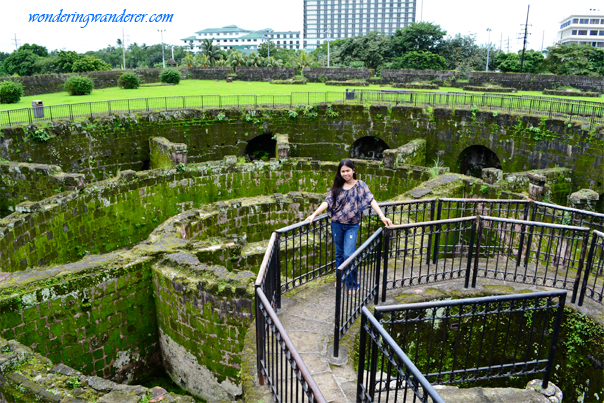 What's left of its ruin didn't go to waste because the end result is an art which is abstract in nature. It's a historical structure that has become one of the popular attractions in Intramuros.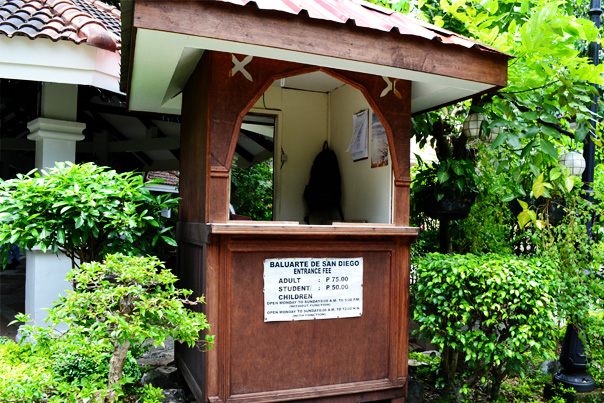 Entrance Fee:
Adult: P75.00
Senior Citizen: P50.00
Children/Student: P50.00