The Simply Butterflies Conservation Center is a nice place to drop by after visiting the Chocolate Hills. According to their website, there are about 300 species of butterflies found in Bohol and over half are found in their conservation center.
The butterfly is the most special insect among the many wonderful insects of this world. Several songs were composed with titles and lyrics related to it, it's a favorite example in presentations with topics depicting transformation and how people can rise up to challenges as it does, and we'll also find lots of pictures of it in stamps, trademarks, logos, etc. more than any other insect.
Exploring Simply Butterflies Conservation Center
The moment we arrived there, we were greeted by the butterfly's predator—the insectivorous tarsier. It may sound ironic but like the shark in Finding Nemo, this tarsier is imploring you to help him save the butterflies.
This is the biggest butterfly sanctuary we've seen so far. The area is large enough to have its own restaurant, souvenir shop, picnic area and even bungalows for those who want to stay overnight. Its wide garden makes it easy for the butterflies to roam freely and breed while its rich variety of flowers makes every day a nectar feast.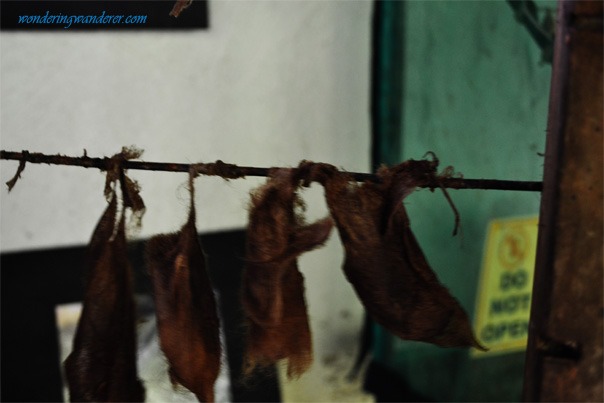 Butterfly Sanctuary Activities
There's a section in their exhibit where the guide placed a hairy caterpillar in my hand. I told him that it might cause rashes on my skin but I was assured that it's safe. Perhaps it depends on the type because I remember getting rashes when one fell on me when I was a kid. We also saw some shiny golden cocoons. I've seen some brown and green cocoons but not a gold one yet. I thought those were dead cocoons painted metallic gold to serve as ornaments but I found out later that those were actually a different type of chrysalis. A chrysalis is a type of hard shell coating made by the butterfly so that its wings, legs, etc., are held immovably. The term was derived from the Greek word chrysós which means gold.
Livelihood
What I like about this place is that, when you visit here, you're not just having fun with butterflies and get educated but you're also supporting the livelihood of the local residents who were trained for butterfly breeding. This makes sure that butterfly products exported from the island are made from sustainable hand bred sources.  The ones made from the wild can cause damage to the butterfly population.
Simply Butterflies Conservation Center Rates
Entrance fee:
P30.00 for adults
P5.00 for kids who are 6-10 yrs old
Free for kids 5 yrs old and below
They also have a picnic area with cottages where they charge P100.00 per cottage. They assign people in groups with corresponding tourist guides upon payment.