Covid-19 made a huge impact on the livelihood of most Filipinos so we're encouraging our blessed countrymen to start a fundraising campaign to help in this time of crisis. You don't need to be a rich philanthropist like Manny Pacquiao to help. Everyone can help in our own small way. The Batch '96 of La Castellana National High School decided to use their existing fund to help our town. They also asked for help from friends to raise the budget so that more relief goods can be given to those who are severely affected. Most of the donors are of middle-class income only but are rich in love and compassion. Everyone can start their own fundraising campaign in their own communities.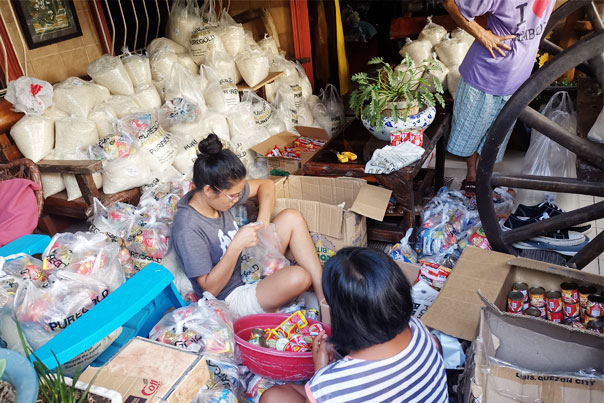 Start of the Covid-19 Fundraising Campaign
The campaign fund started with P10,000 but went up to P45,000 after receiving donations from batchmates and friends. With this amount, 150 relief goods were successfully packed. The task of purchasing, transporting and packing the goods wasn't easy but everyone involved was very happy. We went to some of the most poverty-stricken areas of La Castellana to distribute the food packs.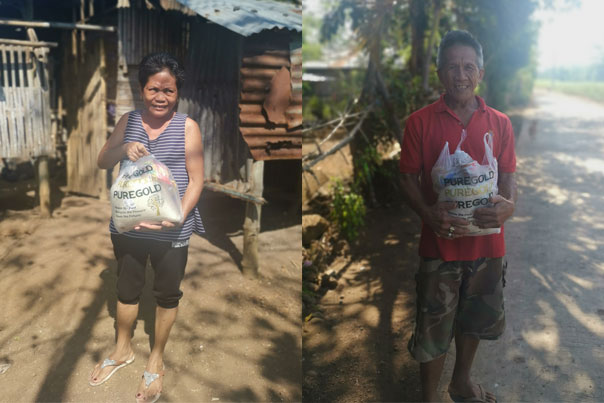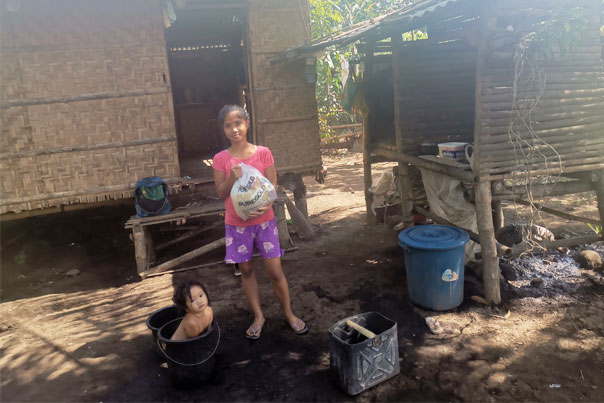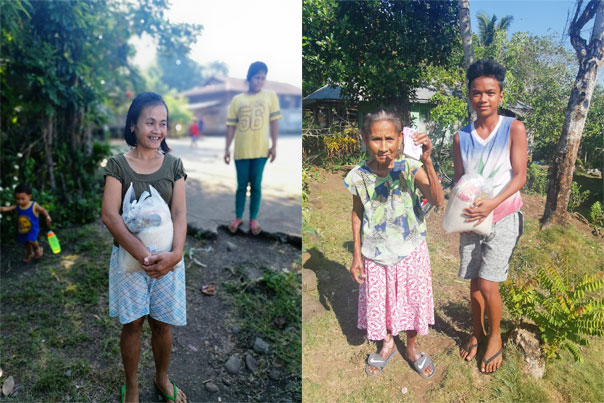 We later focused on giving relief goods to tricycle drivers and pedicab drivers because they're the most financially affected by the quarantine. When the word came out, people started coming to our house in batches. We made sure that they've practiced social distancing while receiving the goods. Most of them brought their IDs to prove that they're either a pedicab or tricycle driver. For those who failed to bring their ID, we just had to confirm from their colleagues who are lining up if they were indeed part of the group.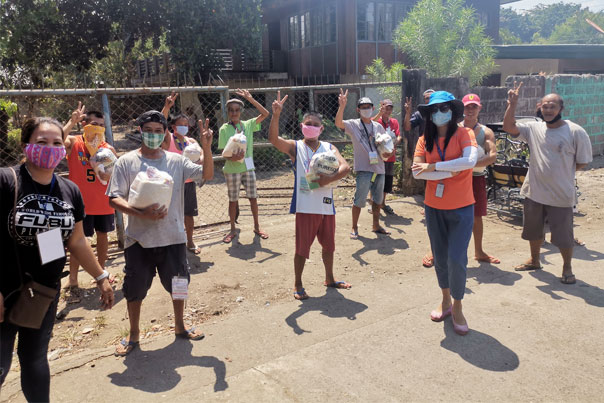 The happy reaction of our poor recipients is truly a treasure. We're just glad that somehow, we were able to ease their difficult situation.
He is no fool who gives what he cannot keep to gain what he cannot lose. – Jim Elliot
Second Wave of Relief Goods
To report to the donors, several photos of the food pack distribution were posted on Facebook. After seeing the poor condition of our kasimanwas, more batchmates and friends were inspired to donate. The second wave of donations amounted to P70,000. With this amount, we were able to pack 210 relief goods. The type of rice left in Puregold was more expensive and their stock of noodles already ran out so we replaced those with canned goods instead. We've done our best to put together a similar measure of food on the second wave of relief goods to make sure that the recipients will have a good amount of stock until the quarantine ends.
Talking to our needy kasimanwas and hearing their struggles is quite heartbreaking. Even before the crisis, some of them resort to partnering their rice with just soy sauce, oil or salt as their viand. Because of the quarantine, life has become tougher for them. Seeing their smiles and hearing their gratefulness the moment we hand them the food packs is just pure joy.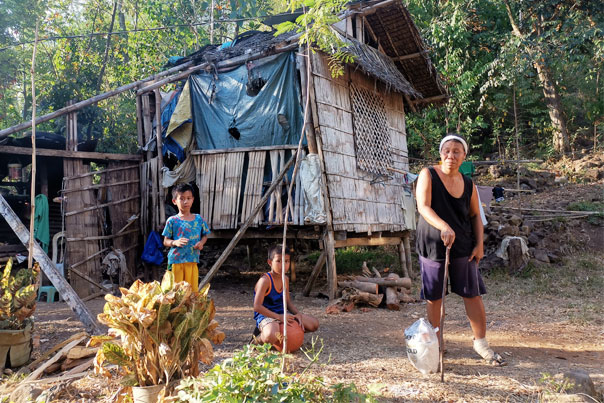 An amount of P115,000 was successfully raised. We started with 150 relief goods for the first batch, then 210 for the second batch. A total of 360 relief goods were successfully distributed to our poor kasimanwas.
Covid-19 Cash Aid is Not Enough?
Recently, a video interview of a 4Ps beneficiary named Alma Aquino has gained popularity in social media and Youtube because of her statement that the P8,000.00 government aid is just good for one week. Some Negros Occidental members of Kadamay were also complaining that P6,000.00 is not even enough for just one week.
We asked our relief good recipient Mr. Honorato Dequina on what he thinks about the P6,000 cash aid and he sounded shocked that some people find it short. He said that it should last for more than a month. He used to be a tricycle driver then later resorted to selling
balut
and nuts. He can't sell now because of the quarantine. Unlike 4Ps members, he's not relying on the government for money but tries to earn it on his own.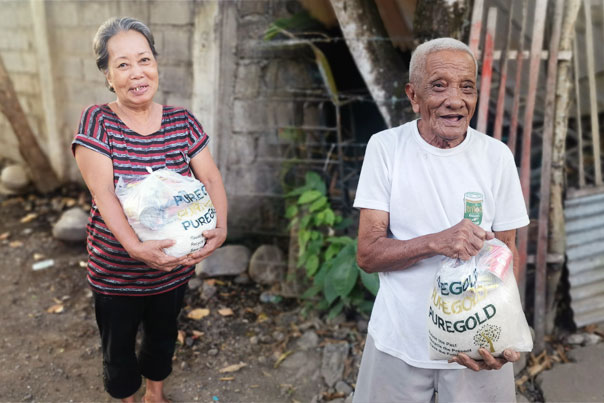 Giving Glory to God
We wanted our recipients to be reminded of God's love and to give glory to Him so we inserted a paper with a list of what should be inside the food pack along with the John 3:16 Bible verse. A printout about the Easter Sunday and the resurrection of Jesus along with a Bible verse of Philippians 4:6-7 in Hiligaynon was posted in a spot near the house so that everyone coming to get the relief goods from us will have a chance to read it.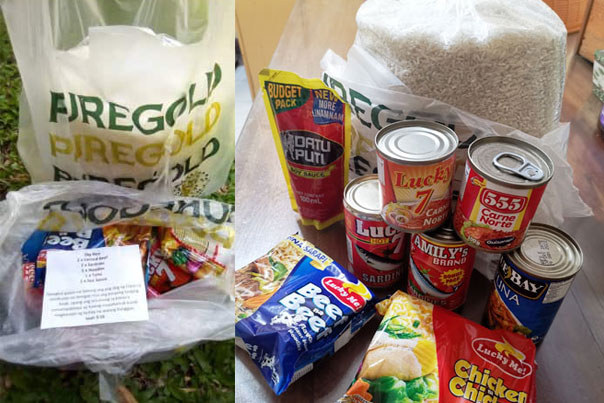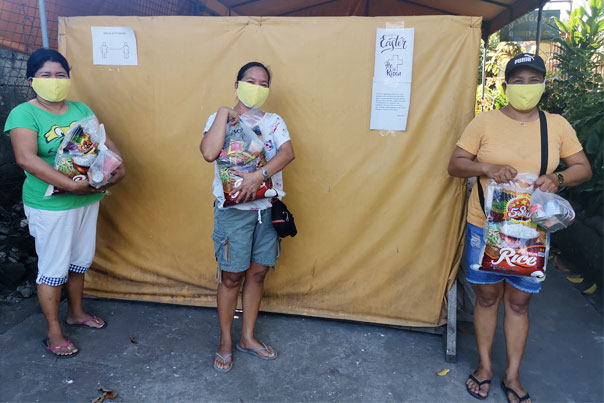 Regardless of how good or bad our situation in life is, we should always be thankful to God the way Job praised God at the lowest point of his life.
"In everything I did, I showed you that by this kind of hard work we must help the weak, remembering the words the Lord Jesus himself said: 'It is more blessed to give than to receive.' "
– Acts 20:35 –