Fort San Pedro (Fuerza de San Pedro) is a military stronghold built to defend the Spanish base in Cebu City from Muslim raiders. This imposing structure is one of the treasured historic remnants of the Spanish occupation in the Philippines.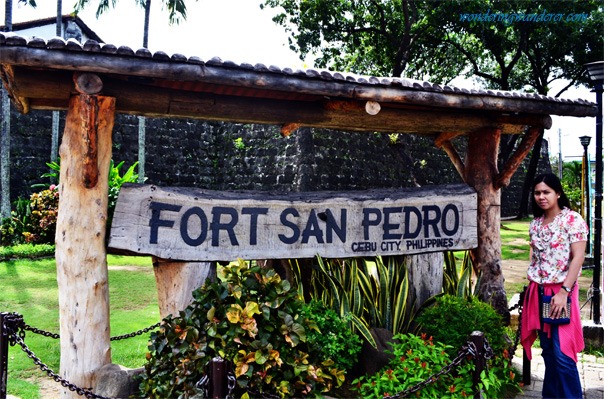 Exploring Fort San Pedro
History
Fort San Pedro started as a wooden fort in 1565 and was later upgraded to a stone fort. This is the smallest and oldest fort in the Philippines.
The date on when the stone upgrade took place is unclear. According to Jesuit Antonio Campioni it's in 1630 but what's written in its gate is 1738. This fort was built by Spanish and Cebuano laborers lead by Miguel López de Legazpi. It is located in the area now called Plaza Indepedencia, in the Pier Area of Cebu City.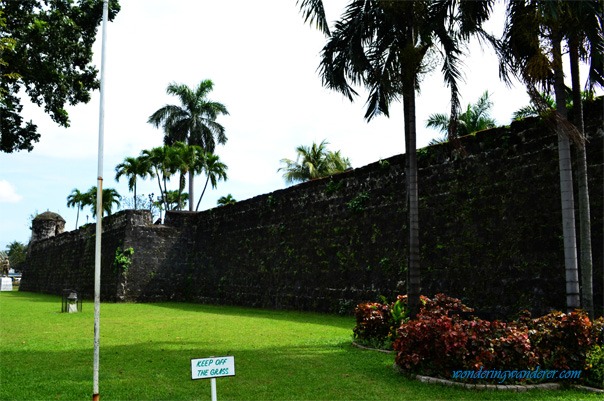 Aside from the Spanish military, this fort was also occupied by the Americans and Japanese during their invasion of the Philippines. When we checked it ourselves, we were surprised to see that it's been occupied again by people with different nationalities, not just one.
Visit of Miss Earth Candidates
But this time, they're not soldiers trying to defend the fort but are civilians competing to capture it with their charm, wit and beauty. Their ultimate goal is to dominate the earth and gain the title Miss Earth of 2011.
It's a pleasant surprise to see them during our short trip to the fort. They were all very friendly, approachable and they don't hesitate when someone requests to have a picture taken with them.  When they left the fort, we stayed a few more minutes to take some pictures.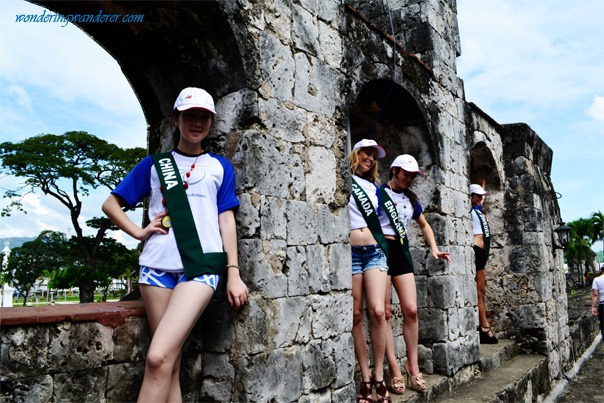 Fort Weapons
I wondered how it felt like to target an enemy using one of the cannons so I posed like if I'm using it in a real battle. Reloading the ammo alone must have been a tough job already because of the size of that thing. This reminded me of the Battle of Mactan.
With the advancement of more destructive weapons like nuclear bombs, supersonic stealth fighter jets, laser-guided heavy artilleries, etc. we can say that mankind has definitely gone very far since then.
Reflection of the Past
Its Renaissance-style facade invites you to enter an era where life is much simpler. A time when there was no electricity, kids play outdoors, people wear fancy dresses, classical is considered rock music, a vehicle's horsepower is literal and the abacus is the coolest hand-held gadget.
Our trip to this fort made us realize how the world has quickly changed and how our culture has evolved.  In spite of these changes, it's good to see that our love and pride for our country is still the same.
Fort San Pedro Entrance Fee
Adults: P40.00
Children: P20.00
4 years-old and below: Free