The Kennon Road View Deck has the most wonderful view of Baguio City's mountainous slope. We'll see here a perfect color blend of the mountain's misty dark brown soil, lush green pine trees and luminescent pineapple farm. I bet this great view is the reason why a view deck was put up there despite its awkward position in the middle of the road. This is a common second-stop of tourists who are coming from the southern part of Baguio.
Visiting Kennon Road View Deck
We went here after our short stop at the Lion's Head. Upon reaching the Kennon Road View Deck, I started to wonder what's special about it. It looked like a typical store only. I thought that we're just there to quickly buy something. Upon climbing its viewing deck ladder,  I realized how this modest place conceals one of the greatest things that you'll ever experience in Baguio City. I never expected that this view deck will give us my most favorite picture of Baguio City. It's a good reminder that looks can be deceiving.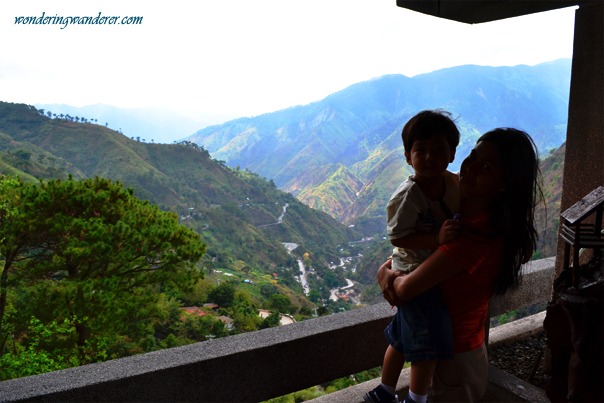 Around The View Deck
This view deck has two sections, the 2nd floor which has some statues and plant pots and the 1st floor which has a small store and a garden with metal rails. That garden gives you a much wider view of the open area while the 2nd floor gives you an elevated view which allows you to take better pictures. The actual label of this view deck is Kennon Road View Point which is written in a rectangular signboard alongside a Nestle logo that we typically see in sari-sari stores—that's how modest the setup of this view deck is.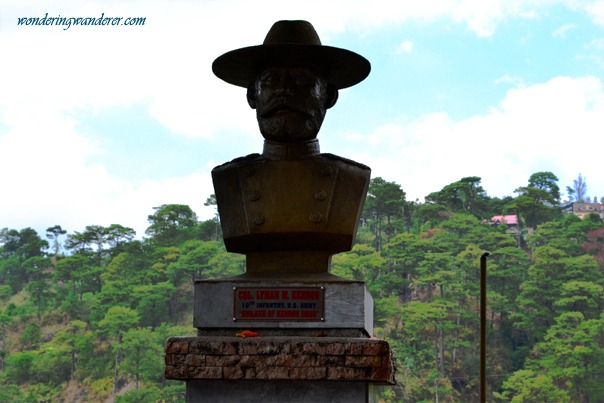 We'll also see here a small statue of Col. Lyman Walter Vere Kennon who efficiently completed this critical road project that connects Manila and Baguio City. The estimated time for the road's completion is 3 years but he finished it in 18 months only. Considering the several challenges that you'll encounter in a mountainous area, he really did a great job. Col. Lyman Walter Vere Kennon is definitely deserving to have the road named after him. Speaking of this road, we should be careful when passing here during the rainy season.  It tends to be slippery and very prone to an accident because of its steepness and zigzag setup.