Kiltepan Peak in Sagada, Mountain Province is a surreal place where heaven descends. The sea of clouds that covers its mountain range is a divine gift that projects a vision of paradise. Its vibrancy uplifts the spirit and replenishes the mortal body. A blissful view of heaven embracing the ground and the mountains in glorious elation is a sight to behold.
Mornings in this wonderland takes you to a realm where dream and reality intertwines. Where the light of hope deliberately rises above the shroud of peace. A source that's constantly releasing a powerful aura of comfort and healing. The beacon that shoots rays of glee and delight. A place of solace for the wounded and the weary.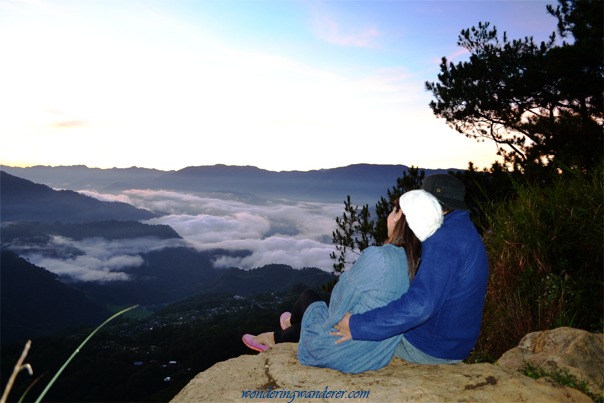 Visiting Kiltepan
Beyond my grueling attempt for a poetic introduction, it's undeniable that a picture of Kiltepan's sunrise can paint a thousand words. So much for the generic romantic evenings, Kiltepan breaks the stereotype by unveiling how romantic early mornings can be. Visitors need to wake up as early as 4:00 AM and rush to visit this place to avoid missing out on the astonishing transition of darkness to light.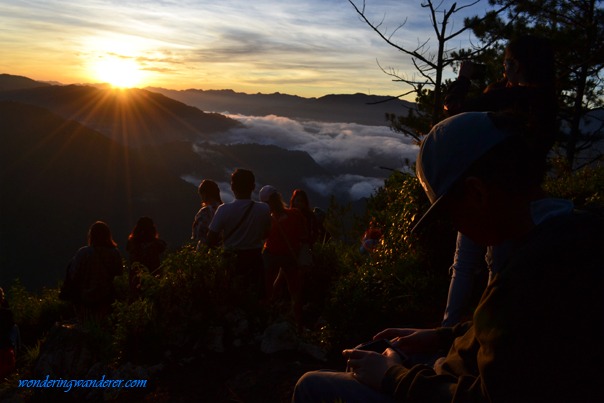 We almost missed our chance to catch Kiltepan's sunrise because our guide failed to pick us up on our agreed time of 4:15 AM. We can't reach him on his cell phone until 4:40 AM so we had to think of another way to get there. It was a relief that a van full of tourists stopped by when we asked for help. He was able to get another van to pick us up. We're really thankful to the two drivers because it was our last day in Sagada and there's no way we can re-schedule the trip. Our original guide texted us later that he overslept because his phone didn't alarm. We'll just leave it as that.
Exploring Kiltepan
Kiltepan's sea of clouds can get very broad until it almost covers the entire mountain range depending on the season. The area size of the clouds wasn't that wide during our visit because it was a late summer but still looks charming. There were a lot of people standing by when we got there but it's good that we were still able to pick a good spot to take its photos. There were also some kind tourists who took our photos with great quality like we're in a prenup.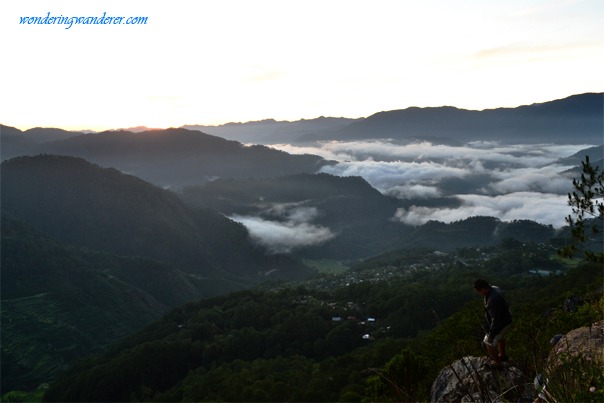 I know that we're dying to see this place but some people look like they're seeing this place to die! The steps they're doing to get a good shot looks too risky. Standing on a round stone right at the edge of the cliff looks terrifying. I was wishing them all the best and safety as I look at them from afar. It's great to know later that everyone left safe.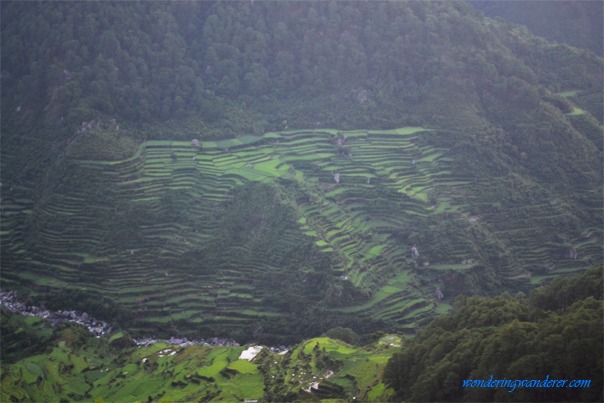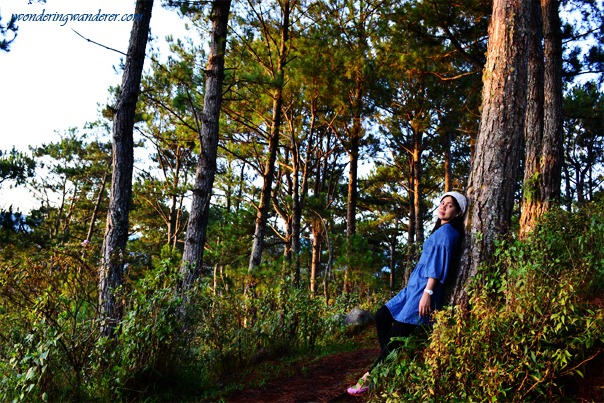 Beyond Kiltepan's Clouds
Like in most places in the Cordillera region, it was a pleasure to see the rice terraces and pine trees in the area. Juliet can't help but lean and relax in one of the trees to get a good photo op. It was too early and was really cold even after the sun came out. So it was nice to see the stores that are serving warm soup and hot drinks in the area. Having a fun conversation, enjoying a wonderful view of Kiltepan while we leisurely savor our soups made our breakfast very satisfying.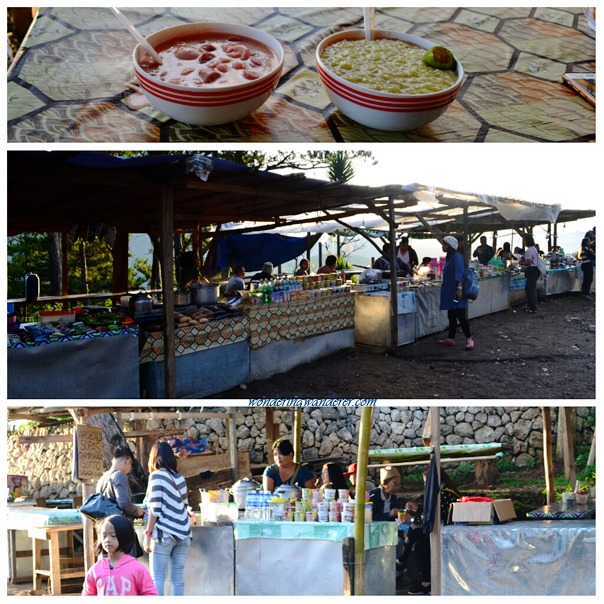 This is the last tourist attraction that we visited in Sagada. We left the place feeling refreshed and with a jolly smile. Not just because of Kiltepan's beauty but the idea that we've made the most out of our trip.