Srah Srang is a serene reservoir in Siem Reap that is located to the east of the historic Bantaey Kdei Buddhist Temple. This blissful artificial lake is an oasis for travelers who had just an exhausting temple tour. A short rest here while enjoying the pleasant view of its tranquil water is quite enlivening. It's known to have a charming sunrise view.
Srah srang's majestic platform allows its visitors to get a better view and have a greater appreciation of the beauty of its entirety. Two wonderfully sculpted ancient lion statues seem to have been tasked to keep an eye on this reservoir. Despite the partial damage on the statues, the quality of their craftsmanship and artistry are still traceable.
History of Srah Srang
This was constructed in the middle of the 10th century during the reign of King Rajendravarman and was remodeled in the late 12th Century during the rulership of King Jayavarman VII. Although the word Srah Srang means royal bath, an inscription that is dated on the 10th century says "water has been stored for the benefit of all creatures."
Exploring Srah Srang
Srah Srang was our next stop after visiting the Terrace of the Leper King. An attraction with a large body of water like this was a breath of fresh air after exploring different ancient structures. Looking at the reservoir's platform from afar will make you curious of what can be seen up there.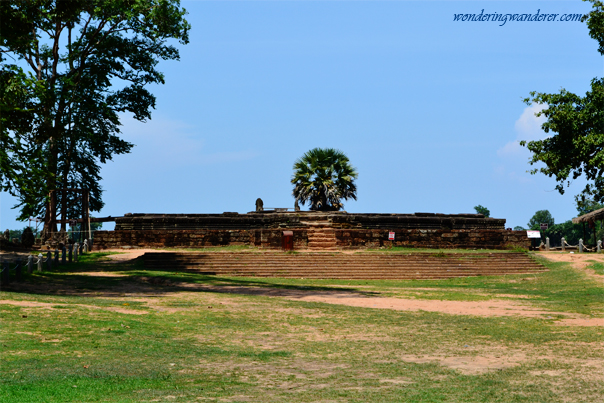 The short climb above this low platform made a big difference in what you can see. The calm and peaceful view of the artificial lake has a wonderful reflection of the trees around it. Since it was the middle of the day, the area was totally empty and quiet. It was nice to be up there with just the two guardian lions and the nagas below them.
I've seen reservoirs smaller than this with boats and fishing tools but this one looks like a sacred site for meditation and relaxation purposes only.
Srah Srang Video
Lunch at The Palmboo Restaurant
After a half day of climbing up temples and taking very long walks, we can't help but yield to the demand of our growling tummies. This was another opportunity to try out Cambodia's authentic food. We checked different restaurants then decided to have our lunch at The Palmboo Restaurant.
The restaurant was almost empty when we got there but it suddenly got full while we were waiting for our order. It seems to be a common stop for tourists during lunch time. When the food finally arrived, we were surprised at how large the serving is for the mixed vegetables with seafood. Its soup was thick and tasty and the vegetables were perfectly crunchy and flavorful.
Like in most of Cambodia, they also served a chicken curry which was my favorite. Its mouthwatering aroma and tender chicken meat is always a delight for me.
Nearby Establishments
Unlike the first tourist attractions that we visited, the area around Srah Srang is full of restaurants and souvenir shops. We had to hold off on buying items here after making a few rounds of pricing inquiry. Most products sold near a tourist attraction tend to be more expensive so we decided to splurge at the night market instead. Juliet just bought one bag here for $2.50.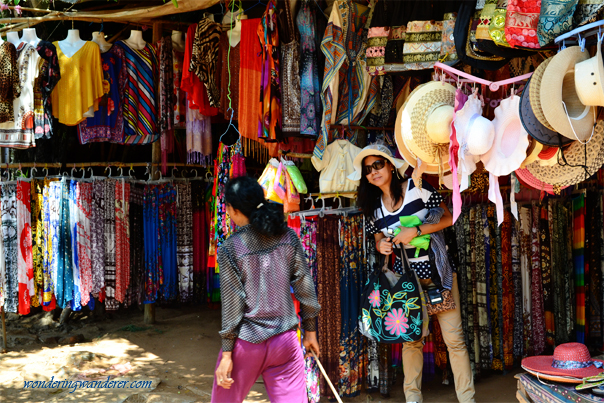 A leisure walk while doing a window shop in its market is a great way to enjoy and appreciate their culture. Looking at the various paintings and figurines feels like a short museum tour because of how they reflect the country's artistry and faith.