Cambugahay Falls is a charming nature's wonder that you can't miss when going to Siquijor. Hidden deep in the forest and surrounded by large trees and vines, you're guaranteed a superb nature experience here. Its clean water is perfect for swimming to beat the heat.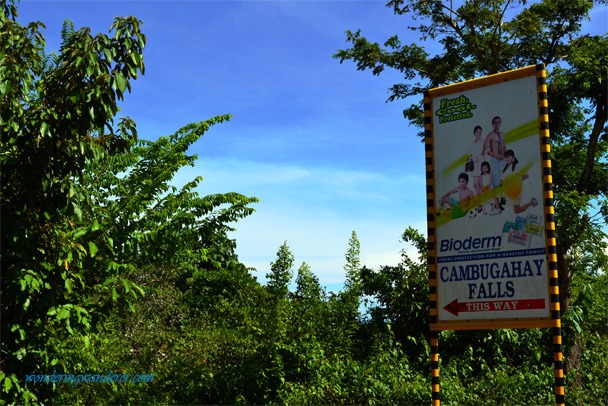 Its signboard is so big—you can't literally miss it in your travel.
Cambugahay Falls
is the best next stop in the town of Lazi after visiting the
St. Isidore Church and the Lazi Convent
.
After getting there, we only had to pay P20 for the tricycle parking fee but Cambugahay Falls itself doesn't have an entrance fee. The only payment that will be charged from you is your calories because getting there requires going down and up its 135 footsteps.
Exploring Cambugahay Falls
The long way down felt very rewarding after we got a glance of its picturesque beauty. Its splendor will rejuvenate your worn-out body.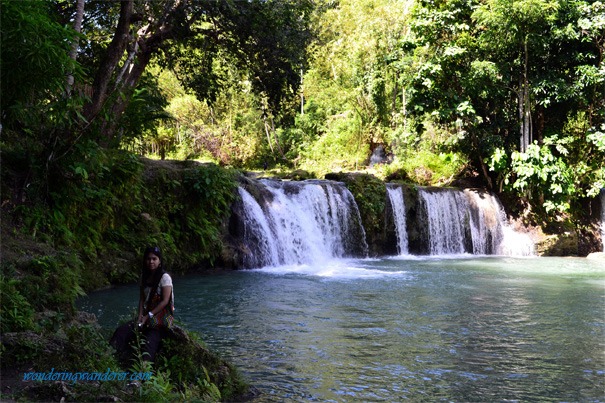 Its splashing sound is very relaxing and its clear water looks inviting. Unfortunately, our time is short and we never got the chance to swim there. We can only tell how it's like to swim there based on the reaction of the Japanese couple we saw who were both smiling and having a great time.
Extra Mini-Falls
We climbed up on top of the waterfall because we're curious about what's up there. We found out that there are two smaller waterfalls on it. The water is shallow in those other two which is an ideal section for kids to swim (or if you don't know how to swim).
This is situated in a ravine with lots of trees and plants acting as its roof. So in spite of a hot day, we never really felt the heat. If you want to enjoy swimming without the ill effects of too much sun, the Cambugahay Falls of Siquijor welcomes you.
Rates:
Parking Fee: P20.00
Jump rope: P20.00
No entrance fee