St. Isidore Church and Lazi Convent are Siquijor Island's most treasured historical structures. On top of their religious value, these remnants of the Spanish occupation of the Philippines are timeless masterpieces that will continue to share stories with many generations.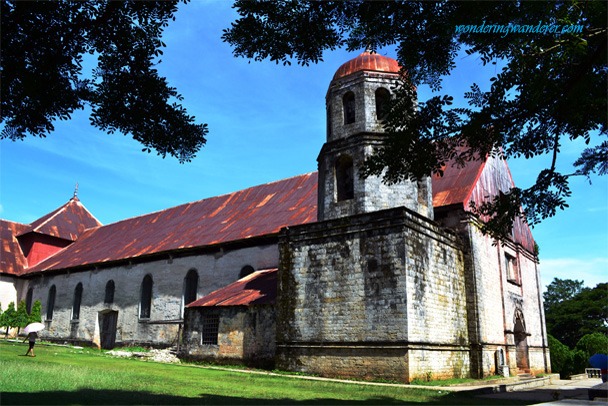 Exploring St. Isidore Church and Lazi Convent
After checking out Siquijor's Enchanted Balete Tree,  we went to our next stop which is the town of Lazi. If you decided to stay in Coco Grove Beach Resort, this is the nearest tourist spot to visit first.
The trip to Lazi alone is a fun experience already because along the way, you'll see a great view of the coastline. Its landscape is filled with lush green plants and the entire atmosphere is simply full of fresh air.
When we arrived at Lazi, two majestic structures took us back to the medieval era. Although both of these were built in the late 1800s past the Romantic Era, their architectural design can be seen in movies and books depicting the medieval times.
It's amazing how the church and convent are still intact despite the many earthquakes that the region has experienced. Perhaps its sturdy architecture and strong materials helped in making last for more than a century.
History
The St. Isidore Labradore Parish Church (St. Isidore Church) was built in 1884 followed by the Lazi Convent in 1887. This church and this convent are just some of the many old structures that the Spanish colonizers left here in the Philippines in their 300-year occupation.
These were declared heritage sites and are regularly maintained by the local government. I only found out later that you're allowed to go inside and explore both structures so don't make the mistake we did by leaving right away. We recommend maximizing your time here and take pictures of its interior. Make sure not to miss this historic structure when you visit Siquijor.