There are many great resorts in Siquijor and the rest of the Philippines. Each has unique qualities which stand above the rest and choosing which one is the best among them would depend on our preference and budget. If you're planning to go to Siquijor and Coco Grove Beach Resort is one of the options you're looking to consider, please check our 8 reasons below to see if this resort is the best choice for you.
8 Reasons Why Coco Grove Beach Resort
1. They have a great team. We received a warm greeting and a welcome drink the moment we arrived there. This is the only resort we've been so far where the staff knows you by name and always greets you with a smile. They're even wearing colorful and elegant gala type uniforms which are Filipino themed. My regret — we've never taken pictures with them.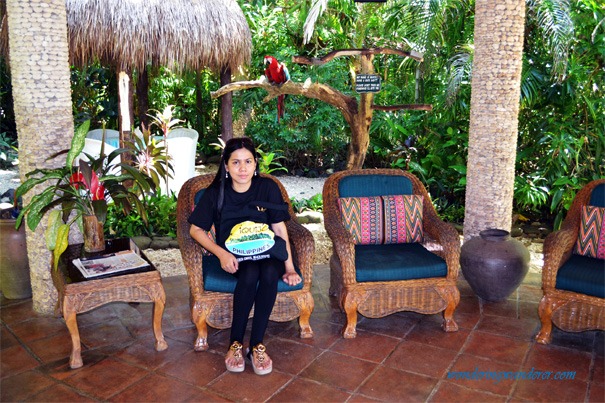 2. They're very generous. Coco Grove made us feel very special. We only booked for a Deluxe Room (Sampaguita Room) which costs P2,800.00 but they upgraded it to an Executive Special Room (Coco Lodge) without additional charge and it costs P4,400.00. Okay, so it's a non-peak season and some might say that they only did it because they need those rooms to be used from time to time. That may be true, but so far, we haven't encountered any other resorts/hotel which does that even if their special rooms are available.
Resort Environment
3. Very large resort size.  It's the biggest single resort we've seen (so far). It's true that other popular beaches here in the Philippines are larger, but those have several resorts very close to each other in a single beach which is the exact opposite of this one.
4. It's not crowded. We had a stroll in this resort around 7-9pm and heard lots of cheerful noises —  from crickets. So if you're after a peaceful and relaxing evening free from party noise or any kind of distraction, this is the perfect place for you… BUT… I'm talking about comparing it to other beaches in non-peak seasons only. It was very quiet when we went here in October, a month after that, we went to Alona Beach and got the opposite.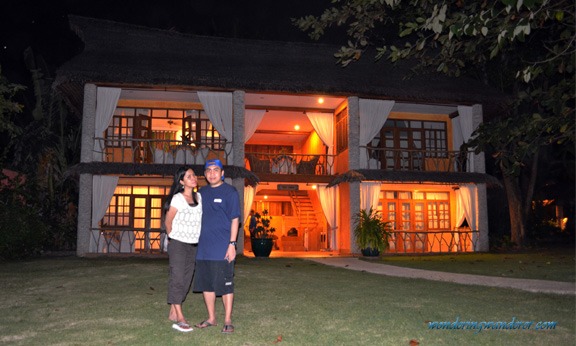 Amenities and Activities
5. Their white sand beach has its own marine sanctuary for snorkeling. Yes, I said white sand. The Tubod Marine Sanctuary may not have that much variety of marine life but it's exclusively accessed in Coco Grove Beach Resort. You can go snorkeling there anytime you want without additional charge. When we were walking beside its shore, we've seen a tiny octopus, a clownfish, some starfish and hermit crabs.
6. Plenty of amenities. They have a wifi hotspot, two large swimming pools, mini-bar, game room, function rooms, massage area, natural spring pool, two restaurants, souvenir shop, kayaks, diving school, dive shop, windsurf and much more. What more can you ask for?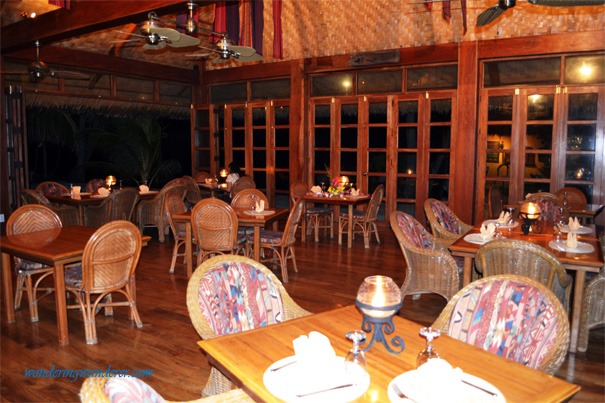 7. Delicious Meal. Both of their restaurants (Sunset Restaurant and Salamandas Restaurant) serve great tasting meals which are freshly cooked and delivered in a timely manner. The restaurant's native style and great ambiance fit the beach's atmosphere perfectly.
Sunset
8. Spectacular Sunset. Coco Grove Beach Resort is known for its romantic sunset. I remember hurrying back to the resort when we noticed that it's already late afternoon because we don't want to miss "the" sunset. We were blessed with great weather that day and our punctuality was rewarded with a priceless moment. Coco Grove's beautiful sunset did not disappoint.
In case you're wondering, the picture above is not a scene from the movie Twilight: Breaking Dawn, it's just a typical day which is about to end in this fantastic beach. Imagine yourself enjoying this view while listening to the waves and drinking coffee — doing so made me wish we live in a place like this. Coco Grove Beach Resort is the best in Siquijor.
Coco Grove Beach Resort Details
Siquijor Office:
0917 314 1415 (Globe)
Dumaguete Office:
0917 309 9019 (Globe)
(035) 527 1538 (PLDT)
(035) 421 2271 (Globe)
Website: https://www.cocogrovebeachresort.com/