Eddie's Beach Resort is a pleasant accommodation in Siargao that is reasonably priced. Its cozy cottages are roomy, have large verandas and complete with amenities. You can also feel free to swim anytime on the Bongayon beach just behind it. The resort has a terrace next to the beach with hammocks and foamed chairs. It's a good spot to hang out and relax while enjoying a scenic sea view.
Their table facing the beach is perfect for your morning coffee and snack time. The tranquil view of the sea along with the faint beam of the sun would surely make your breakfast more delightful. Its white sand that is soft and bright is great for making sandcastles. Kids will have a fun time on their swing while getting their feet submerged in water during high tide.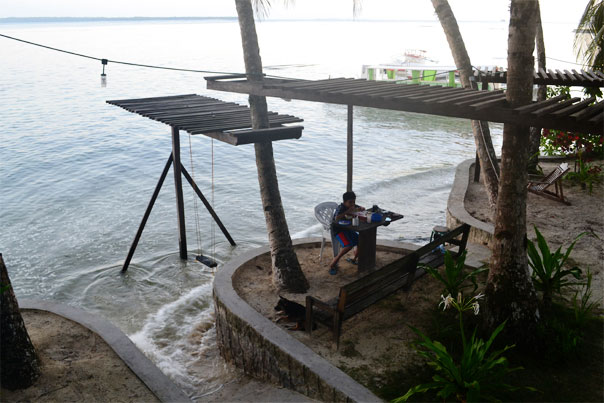 Eddie's Beach Resort Advantages
Seaside. We prefer to book a resort that is beside the sea as much as possible but those are typically expensive. When we initially checked different accommodation options for Siargao, it seemed like we can't get what we wanted that fits our budget—until we found Eddie's Beach Resort.
Price. We were thrilled to see that it's priced better compared to the other resorts which are not even seaside. The swimming pools of the other resorts may have bumped up their prices but you can't compare that to what you can enjoy on the beach. Given that our son loves to play on the sand and we love panoramic sea views—this resort was clearly the best bang for the buck.
Location. The town proper is just a short walk away from this resort. If you want to buy something to eat or go to the grocery, a short leisure walk would suffice. If you prefer to have a meal on a much farther part of the town, there are plenty of tricycles and motorcycles passing by just outside the resort to give you a ride.
Siargao's famous Magpupungko Beach is just one-hour drive away from this resort.
Resort Experience
Upon arriving there, the resort's electronic gate gave us a smile. It's a bit slow in opening the gate but at least, they won't need any security guard. There were plenty of security cameras everywhere along with wireless extenders. The internet speed is very good even if we're relaxing in the shore area.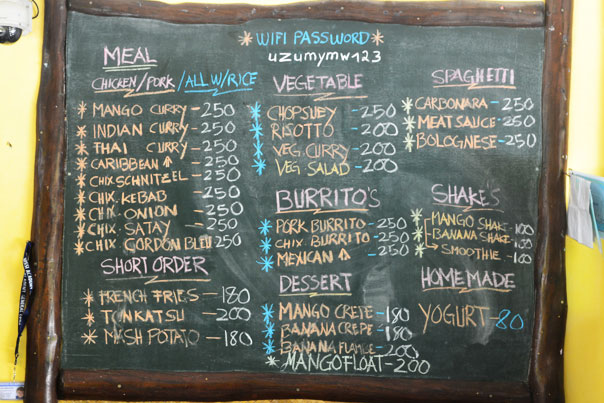 Once you're inside the resort, the next thing you'll see is their small restaurant. The price may seem high but those are actually in family size. We tried to buy their chop suey since our son loves eating veggies and we're surprised to see how big the serving was when received it. You can also feel free to get water from their restaurant anytime and even bring a small pitcher to your room.
Cottage
We were surprised to see that the room is bigger than what we've seen in the photos. There were even three beds but the three of us slept together in just one bed because it's big enough already. There were plenty of cabinets and there's a safe as well so you can secure your valuables. The entire room is neat and clean while the beddings had a good presentation. The bathroom has a hot and cold shower.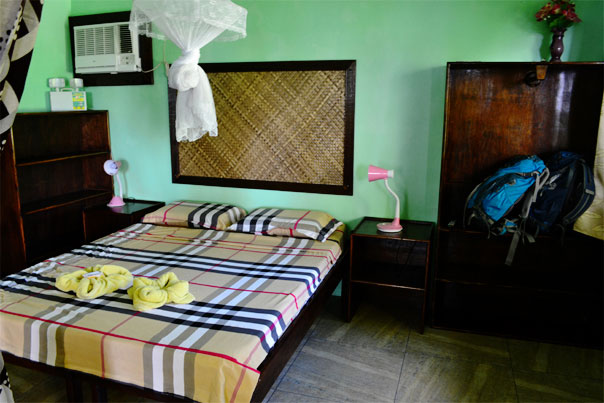 I love how their veranda is large and has its own table set. Having our family dinner or breakfast on their veranda was very convenient. We were so comfortable in sitting together there that we even watched a Netflix series. Even if the resort is a bit remote, the internet speed in our room was fast enough to watch streaming videos.
Environment
Filled with lush green plants and coconut trees, you're guaranteed to enjoy a rich nature experience in this resort. Swaying your body in one of the resort's hammocks while listening to the waves and getting cooled by the gentle sea breeze is simply blissful. Chilling out in this resort is so great that it would make you feel lazy to go out on a tour.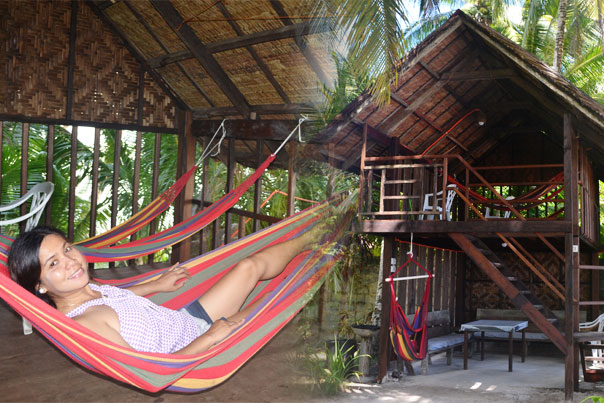 Waking up early in the morning to watch the sunrise at Bongayon beach which is just a few steps from our room gave our day a wonderful start. Seeing the sun gradually spreading its beams to the tranquil sea is a sight to behold. Sipping our coffee as we enjoy the peaceful view in this resort is truly a pleasure.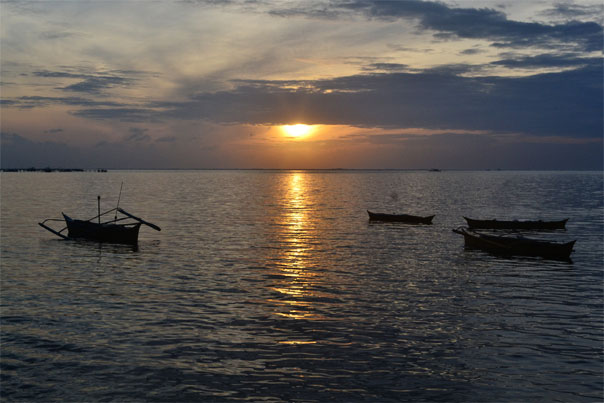 We highly recommend booking this resort if you're planning a trip to Siargao.
Eddie's Beach Resort Rates:
Doppelbungalow (Good for 2 persons): P1,700.00
Extra bed: P300.00
Beachfront Bungalow (Good for 2 persons): P2,200.00
Extra bed: P300.00
Motorbike Whole-day Rental (150 cc): P500.00 + Petrol
Address: General Luna Brgy 1, Pob. Bongayon Siargao Island, Surigao Del Norte, 8416 Philippines
Mobile numbers: 09204042086, 09155483736, 09393023036
Email: eddiesbeachresortsiargao@gmail.com
Website: http://www.eddiesbeachresortsiargao.com/