Eden Nature Park and Resort in Davao City was named after the famous biblical garden for a number of good reasons. This blissful place is a fantastic getaway because its serenity and tropical forest atmosphere can definitely relieve anyone's stress from the pressures and noise of the busy city—within the city. Whether you want to meditate alone or enjoy a retreat with your family and friends, you won't miss your own quiet spot here because this nature park is very large to accommodate everyone.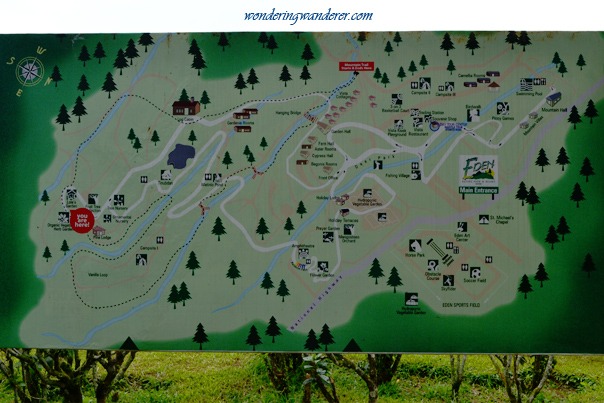 Aside from escaping the city stress, it also lets you escape Davao's downtown heat. With a high altitude of 3,000 feet above sea level plus blanketed by lush green plants and towering trees, this place is so chilly that the log cabins don't have any air conditioners—just electric fans. Our long way up here took plenty of turns where we've seen a lot of ravines at the edge of the road because of its mountainous slope.
Exploring Eden Nature Park and Resort
We arrived at Eden Nature Park before eight o'clock in the morning because our plan is just to have the 8:30-10:45 AM guided shuttle tour. While waiting for the shuttle, after paying the entrance fee, we roamed around the reception area and had a quick visit to its souvenir shop. Close to it is the Vista restaurant and the valentine chair which has a heart-shaped metal skeleton. This gets decorated with flowers on special occasions.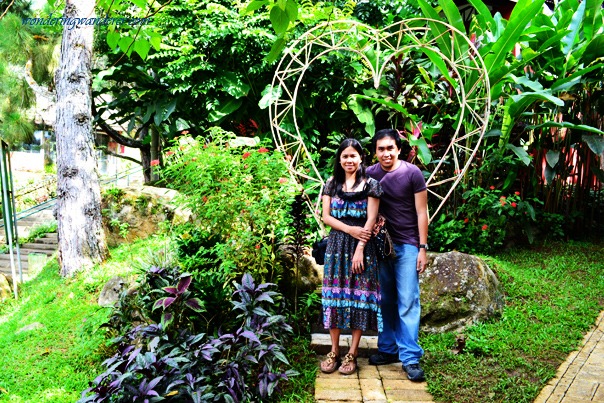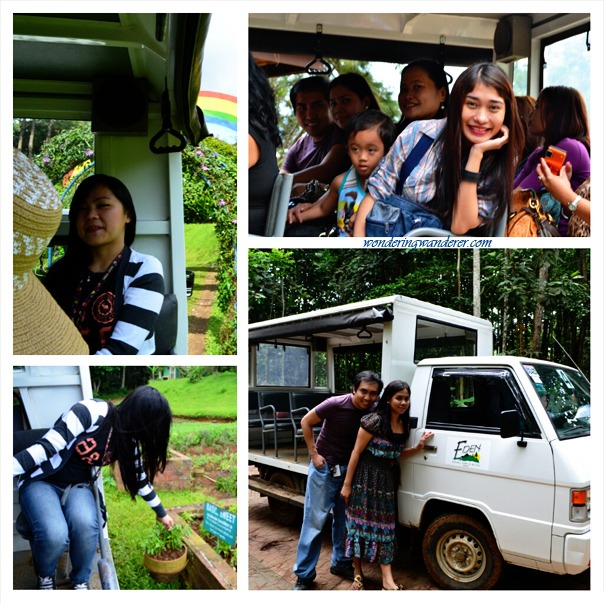 Our shuttle finally arrived and we were given a warm greeting by the tour guide. There were other shuttles lining up later for other guests. The shuttle's size is just right because it's very flexible enough to get through some narrow roads inside the resort. Our tour guide was spontaneous in explaining every tourist spot very clearly and cracks some jokes occasionally. She's also kind enough to take some of our group pictures.
Vegetable Garden
Along the way, we passed by their very own vegetable garden. We can see how fresh and well taken care of the lettuces and tomatoes are which makes eating a vegetable salad in their restaurant a delight. We later stopped in their rainbow garden to have a quick view of the whole amphitheater-style field and have a short stroll around it. On its opposite section is the Prayer Garden. A well-crafted statue of St. Francis of Assisi and a birdbath was erected there. I believe this is the section of the park with the most variety of colorful flowers.
Native Houses
Our next stop was the Balai-Kalimudan which is also a Datu's House. "Balai" means "house" while "Kalimudan" means "join together." A Datu is a tribal leader. Given the definition of the words combined, this seemingly typical native house is actually an all-around community hall where weddings are held, disputes are settled, datu rituals are performed and tribal matters are done. Like the White House and Malacanang Palace where the presidents reside, this house also serves as the tribe leader's house.
A bigger statue of a strong-looking man with a spear can be found near the Datu's House. The statue has the label Bagani which is the local term for tribal warriors. Miniature statues of people wearing varying clothes showcase the colorful culture of Mindanao's indigenous people. There's a miniature waterfall with the name Tinubdan which means a spring of wisdom.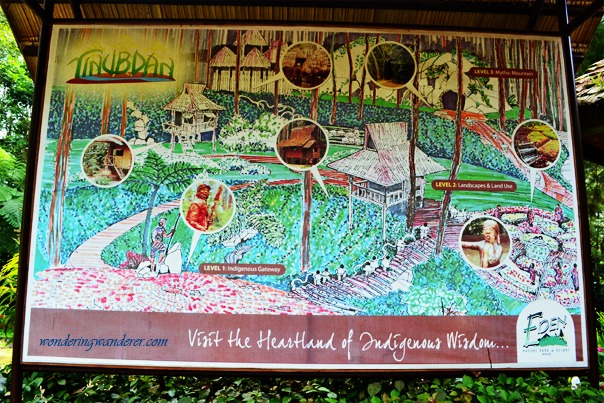 Local Culture
We later came across to another native hut which has a carabao statue pulling a cart behind it. These showcase a typical native lifestyle of most Filipinos prior to western colonization. Swinging in a hammock as a way to relax during siesta time after a hard and tiring day of plowing the fields is a favorite by most Filipinos. The wishing well perhaps symbolizes how the Filipino culture is rich in superstition which varies in every region.
There are actually a lot more fun things to do in this resort, like fishing in its Fishing Village, horseback riding, swimming, camping, watching a Tinubdan-Langub show and daring yourself to challenge your fear of heights in their SkyRider. With all our fun experiences in just a short time, we recommend adding a visit to Eden Nature Park and Resort to your list during your trip to Davao City.
Eden Nature Park and Resort
Sales and Reservations Office
Matina Town Square
McArthur Highway, Matina
Davao City, Mindanao, Philippines
Tel. Nos: +63 82 299-1020, +63 82 296-0791
Fax: +63 82 299-0313
Mobile No.: +639189307590
E-Mail: info@edennaturepark.com.ph
Related Post: People's Park