Hundred Islands National Park is the most renowned attraction in Pangasinan. The sight of its group of islets is simply captivating. Exploring and hopping on each of its islands is quite an adventure. They may all look similar but they have distinct qualities that will delight you in their own unique way.
Hundred Islands National Park group of islands and rock formations look remarkable. Going on a boat trip and passing by each one of them will give you an exhilarating feeling. Seeing them left and right with their varying sizes and shapes lets you experience an exciting expedition.  The kind of thrill that despite not knowing what lies ahead and what obstacles there may be, you still move forward fearlessly and take the challenge.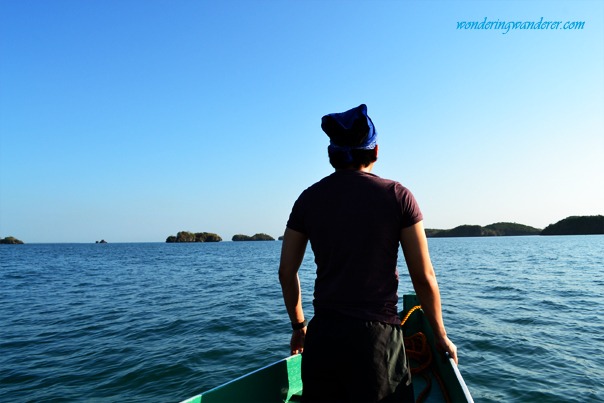 It gives you an idea of what it's like to be a pirate or an explorer like Ferdinand Magellan. Our experience gave me a realization of how astonishing the kind of bravery those people in the past had to explore unknown and dangerous places. Some can relate their adventure here to the popular anime One Piece and see themselves as the pirate Monkey D. Luffy who is exploring the Grand Line's second part which is the New World.
Our Experience at the Hundred Islands National Park
During our trip, everyone was very happy and excited because the weather was great and the sea was calm (but a bit wavy). It was my son's first time to ride a motorboat and we can see how jolly he was. It's every parent's joy to see their children smiling the way he did. Our trip didn't start as early as it supposed to be since my son is not used to waking up very early but without him, our trip won't be as bright.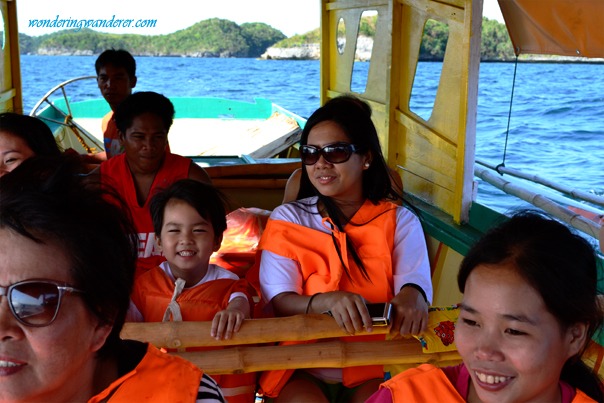 Every time the small waves rocks our boat and a small number of water splashes in our faces, my son would laugh and shout which made everyone in the boat smile. What's fun with having a kid on this trip is that we were able to play a guessing game of what the islands look like based on their shape. Her mommy really had a fun time explaining to him how an island would look like an alligator, a turtle, a camel's hump, etc.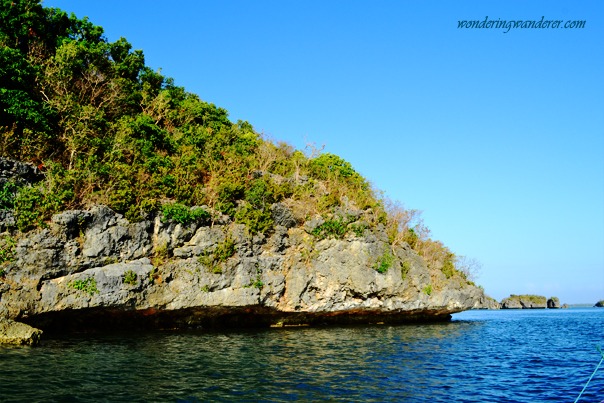 It's nice that the islands are filled with lush green plants. They're pleasing and relaxing to the eyes which compensates for the sun's heat. Looking at the horizon which is decorated by randomly positioned islands was really great to see. This is just an introduction of our journey to Hundred Islands National Park. Please check out our upcoming posts on the most visited islands in this wonderful park.
Rates
At Lucap Wharf, visitors need to register and pay the Hundred Island Park Fees. If doing a day tour, the fee is only Php 20, for overnight Php 40.
Park Fees:
Php 20- Php 40 (entrance fee)
Php 800 – Php 1,500 (boat) + Php 250 (kayak) + Php 100 (snorkel) = Php 1,190 to Php 1,890.
If you still can't get enough of Hundred Islands, rent a kayak for Php 250 per hour (good for 2 persons) and paddle from one island to the next! Go snorkeling and discover the colorful marine life, renting a snorkeling gear will cost you Php 100. Other camping supplies like grills, coolers and mats could also be rented out.
Other Fees (optional): Php 200 (Table for Rent/Picnic Area- Day Tour) / Php 300 (Table for Rent/Picnic Area- Overnight)/ Php 250 (kayak) / Php 100 (snorkel) / Php 5 (CR)