The Governor's Island is a charming spot in Hundred Islands National Park which has a lot to offer its visitors. It could be the reason why it was chosen to be the location of the Big Brother House in 2006 for the Pinoy Big Brother Teen Edition. The Big Brother House was built here to serve as a transitory home for PBB teen stars Kim, Gerald, Claire and Mikee.  This island was the first in our list during our island hopping tour.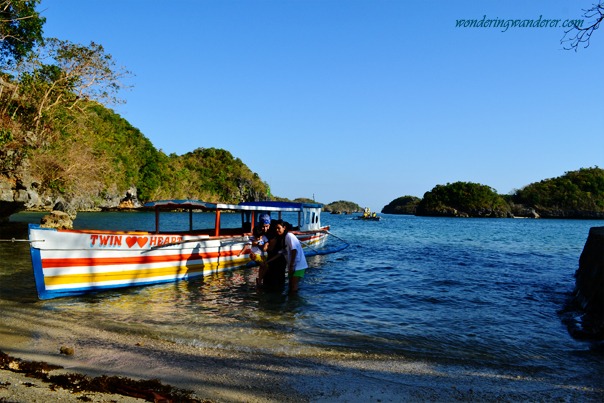 Big Brother House
When I found out that the Big Brother House can be rented for 10,000.00 a night, I asked my wife if she would consider booking there. I wanted to experience what it's like to be on an isolated island even just for one evening. I got a big "no" from her along with my mom after hearing about it. They said that we have a kid with us and there's no option for you to leave it in case of emergency. There are no nearby stores for our food and water as well. We ended up staying in a transient house instead.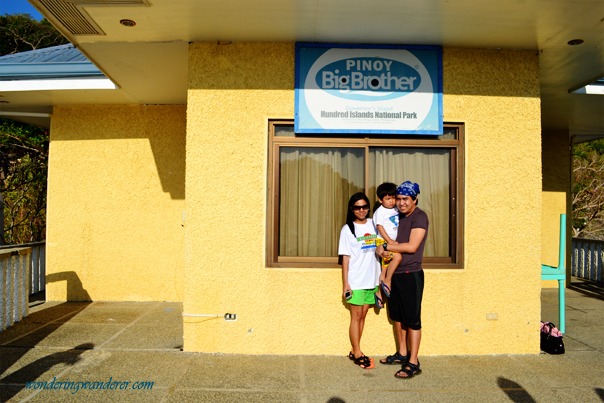 Exploring Governor's Island
When we got to this island, we noticed that it has a clean light-brown sand beach. The visitors can have a fun time swimming there while enjoying a nice view of the horizon and nearby islands. Heat conscious visitors can swim on the edges of this beach. The house and the hill are giving shade on those parts.
Aside from its beach, you can check out its small cave. The moment we entered here, some bats started to fly outside. This was some I didn't expect considering the shallowness of this cave. The abstract mixture of yellow and black rocks inside this cave is like chocolate-mocha cake.
Peculiar Rock
On our way to the top of the Governor's Island's hill, we saw a unique rock formation. Our guide pointed all of us to the wall to see that long rock then made us guess what the rock is. Since no one could give an answer he said that most locals see it as a horse's foot. This reminded me of the popular mythological creature here in the Philippines which is called Tikbalang. Tikbalang is a half-human and half-horse creature with features opposite to the Centaur and is more comparable to a Minotaur.
Governor's Island Viewing Deck
Climbing up the Governor's Island's hill can't be something optional if you don't want to miss the best part.  You might be someone who shuns climbing up long steps and might skip this part the moment you see the high stairs, but once you see the most fantastic view of the Hundred Islands, I'm sure you'd feel that it's worth every calorie. The local government constructed a concrete view deck with rope boundaries to ensure the safety of their visitors. They're clearly getting a big crowd here during peak season.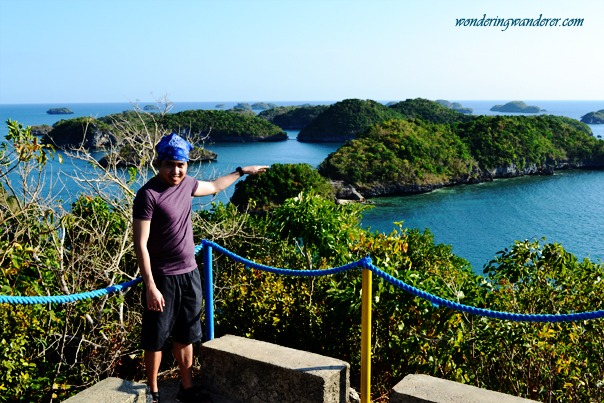 The picturesque view of the small island and the sea here is simply surreal. This is one of those spots that give this province its signature view. It's a perfect picture that depicts the beauty of the Philippines. Our quick visit here was truly worthwhile.