Marcos Island has a fantastic beach and a natural swimming pool that is a great combo for swimming enthusiasts. Who wouldn't be tempted to swim in the beach's clean and clear water which is surrounded by a wonderful view of the nearby islands on a nice sunny day? What's great about this beach is its shore's very gentle waves. This group of islands is protected from the large waves coming from the open sea by the bigger islands on its northern part.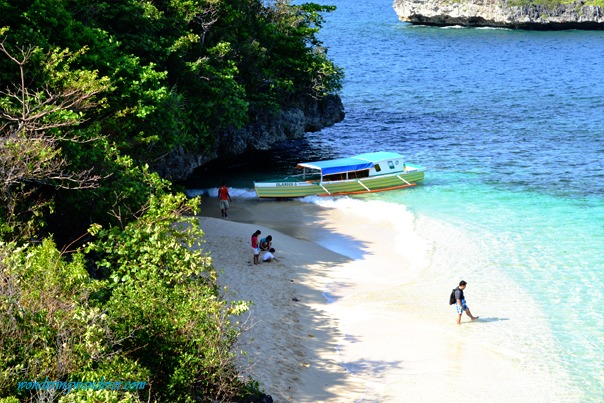 Marcos Island Beach
This beach has a very fine light-brown sand which is light to the feet. I've felt its softness in every step I made, as my feet gently sink in it. This is the kind of sand which children would love to play with and is ideal for making sandcastles. Climbing up the island's hill gives you a great view of its beach. We can see from afar how astonishing the contrasting colors of the surrounding elements are. From the lush green plants, light-brown sand and sea are different shades of blue.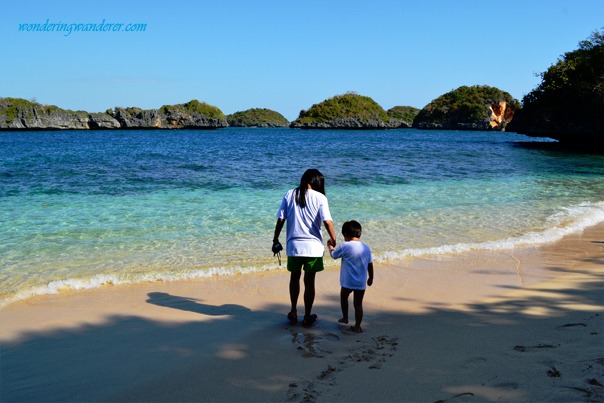 Natural Swimming Pool
If you hate getting exposed to too much sunlight but wants to enjoy swimming, then Marcos Island's natural swimming pool is the right one for you. This natural swimming pool inside the Imelda Cave is protected from the sunlight by the tunnel that houses it. Going down its wooden stairs won't be much of an effort as it's not very high. You would immediately feel the coolness inside this cave just half-way of entering it. Make sure to bring your lifejacket if you're not a good swimmer yet because every corner of this swimming pool is very deep.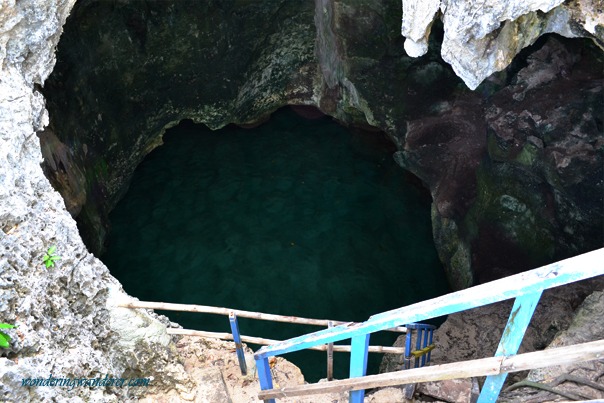 Cracked Island
Several boats arrived later with people who took advantage of the island's swimming paradise. We were lucky to have come early which gave us a chance to take pictures of the island when there were still very few people in it. Since the island became a bit crowded later, I've focused on taking pictures of the surrounding islands. We later saw an island which has a huge crack. I hope this is just a result of soil erosion and not caused by people quarrying this island.
A wide glance on top of the island's hill gives you a better view of the smaller islands surrounding it. Even the islands that we saw on our way to Marcos Island look fascinating to see. The distinctness of each one with some having an elegant rock formation makes journeying from one island to the next a real pleasure.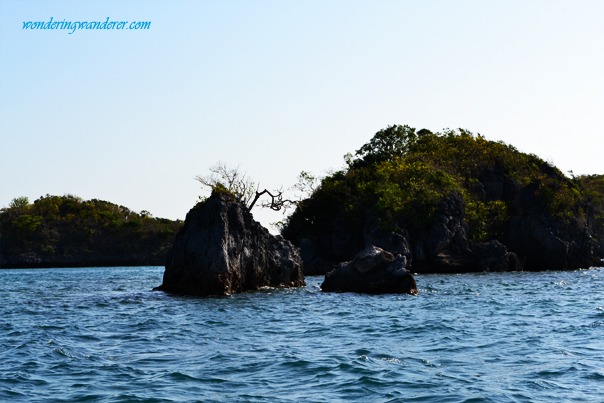 Related Post: Governor's Island