Long Beach is a blissful spot in San Antonio Island, Puerto Galera which has a splendid panoramic view of the sea and an astonishing clean shore. This unspoiled beach is a perfect place to reflect, meditate and enjoy a solitary moment because of its isolation and tranquility.
Its environment is pretty similar to some of the beaches in Guimaras. Its yellow rocks and walls can be compared to Alubihod Beach while its rock formations can be compared to the ones in Guisi Beach. I could go as far as to say that it's the mini-Guimaras of Puerto Galera.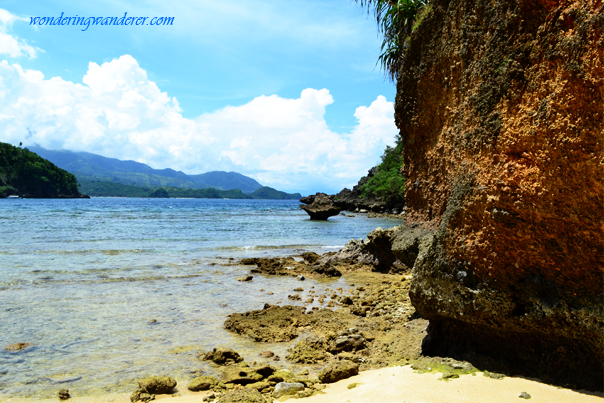 Exploring Long Beach
Long Beach is just beside the underwater cave of San Antonio Island. There's a huge land-wall in-between them so our only option was to get there by boat. After getting there, we were surprised to see that it's empty despite its beauty. It was really great to learn that we can enjoy the entire beach on our own.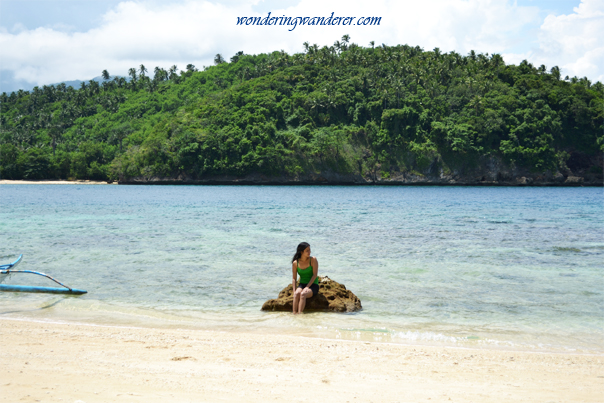 The length of its stretch is just a little shorter than White Beach. Its shore is a bit narrower as well but the absence of the resorts and the big crowds make it look more spacious. The shore has pebbles as well but not as many compared to the other beaches that we explored in Puerto Galera.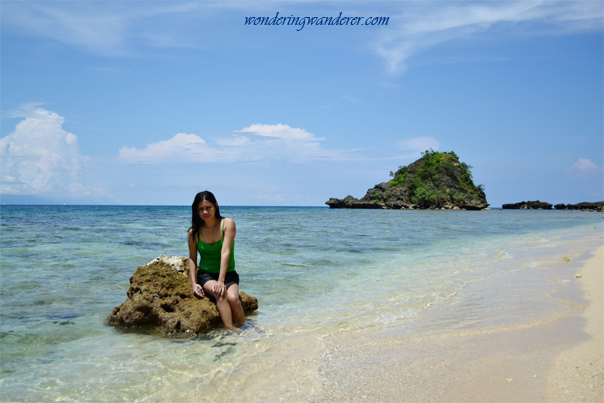 Similarities to Guimaras Beaches
We were delighted to see its yellow rock wall. It looks exactly the same as what we found in Alubihod Beach. There were some large rocks near the wall and at the edge of the beach which are vividly yellow as well. This feature is something that we haven't seen on the other beaches that we visited in Puerto Galera.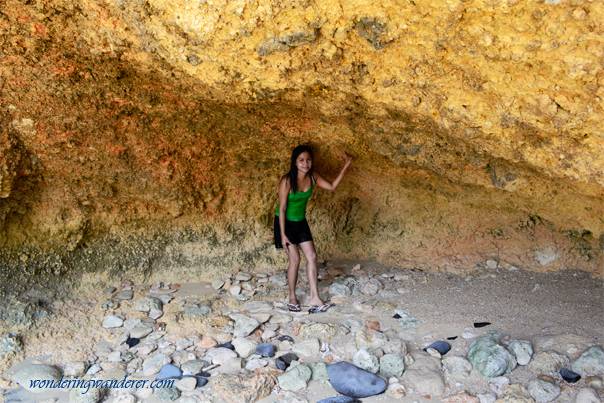 There's a mushroom rock formation that we've seen close to the end of the beach. It looks pretty close to the one that we saw in Guisi Beach—which happens to be in Guimaras as well. I guess yellow rocks and mushroom rock formations have something that makes come together.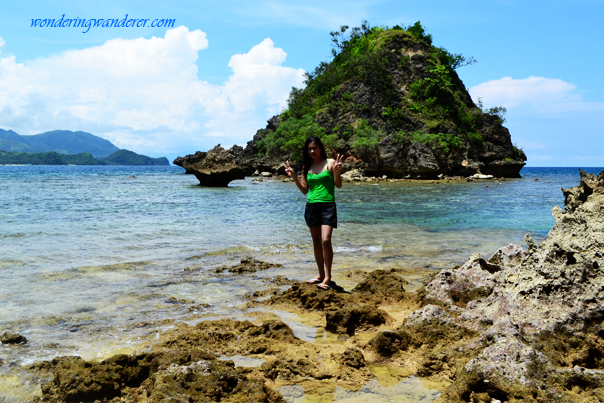 It was really great to explore a beach in Puerto Galera with distinct features compared to its nearby beaches. Our short and sweet stay on this isolated beach is a unique experience that we really enjoyed.