Mines View Park is one colorful destination in Baguio City. It's located on a cliff where we'll see a nice view of Baguio City's mountainous slope and abandoned mines. Aside from its scenic view, there's a variety of things that the visitors can enjoy here which are presented in a colorful way. We'll also find several souvenir shops in this park so expect this place to be very crowded.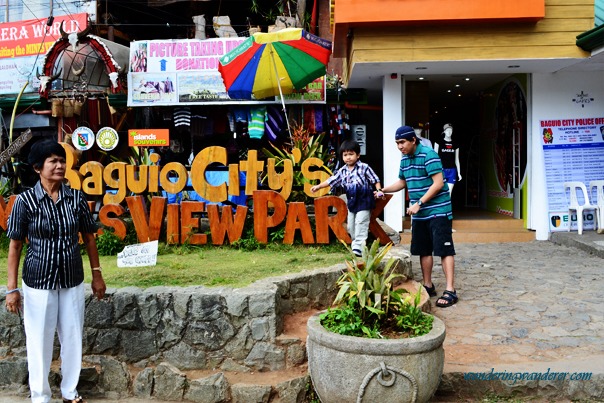 Exploring Mines View Park
The first thing we saw when we entered here is a large Saint Bernard wearing sunglasses. The person taking care of it charged us 20 pesos for four photos. Everyone seems excited to have a picture taken with it aside from my son. The dog was so friendly that my wife never had a problem making it sit at her lap. This is the biggest dog breed that I've seen so far.
The next thing we did is pretend to be a cowboy/cowgirl by wearing a cowboy hat and riding colorful horses. If I remember it right, we paid 20 pesos per person to have our picture taken with the horses. My favorite part is the Ifugao costumes. For only 10 pesos per person, we we're able to do an Ifugao cosplay for the whole family. There wasn't even a number of shots limit for this one.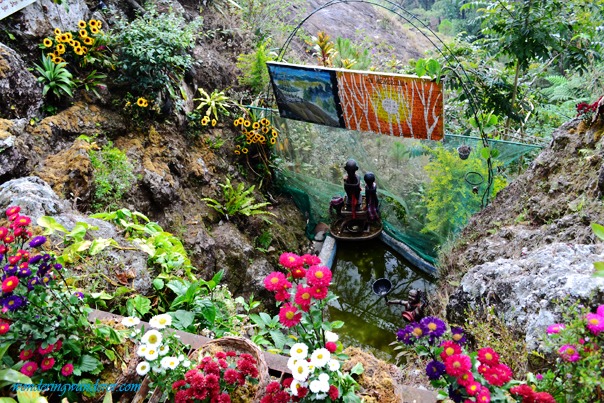 Wishing Well
We saw a wishing well which was created in memory of the Igorot kids who started a unique attraction in Baguio City. According to the notes on the illustration board, there were kids during the 1950s and 1990s that caught tourists' attention with their talent for catching coins. They were using an improvised tool which is a cone made out of cardboard that is connected to bamboo which looks like a plunger. They were hanging in ropes while gracefully catching the coins. This attraction disappeared for an unknown reason. All that's left is the wishing well to tell their story.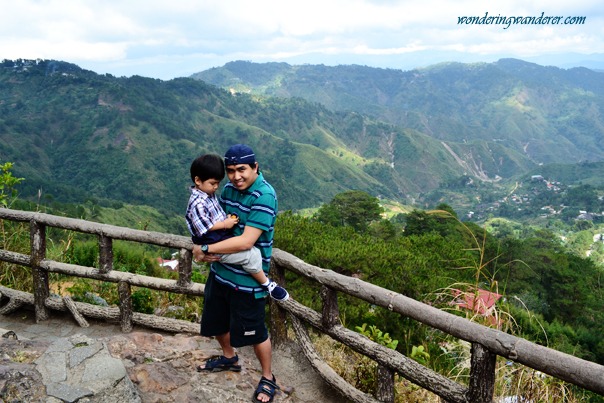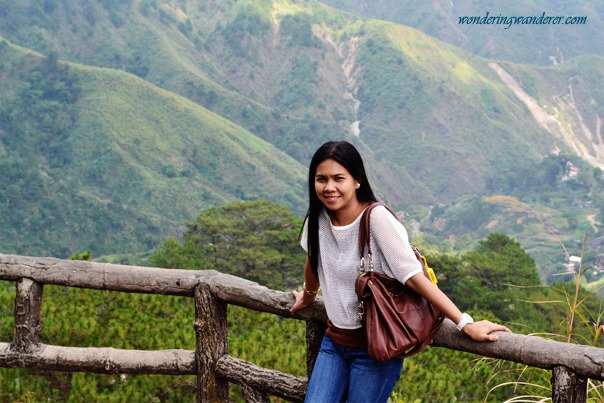 Scenic View
The last thing we did is go to the edge of the cliff to enjoy a nice view of Baguio City's mountains which are very relaxing to see because of the green plants and trees covering them. We later saw a poorly planned residential area with disorganized houses. I hope that the city government would limit those in certain areas only to preserve the beautiful forests which keep the city's air fresh and for wildlife to flourish.
Related Post: The Mansion