The T'boli tribe of South Cotabato is a fascinating group of people because of their distinct culture, craftsmanship and weaving skills. On top of that, they are very friendly and hospitable people who make anyone feel comfortable when interacting with them. They are variously known as T'boli, Tboli, Tböli, Tiboli, Tibole, Tagabili, Tagabeli, and Tagabulu. This ethnic group is just one of the many indigenous groups of Southern Mindanao.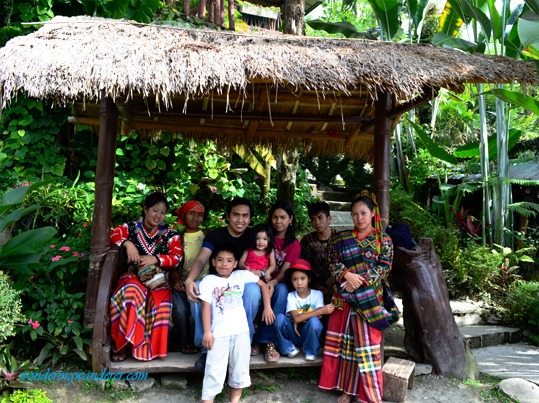 T'boli Tribe's Culture
The T'boli people are mostly found in the mountain slopes of Alah Valley and the coastal area of Maitum, Maasim and Kiamba. Their main source of livelihood is farming, fishing and hunting. We can really say that they're highly skilled weavers based on the quality of clothes that they make and how wonderful the designs they've stitched on each one. The abaca-made cloth that they use is called T'nalak. Their red attires reminded me of the red attires that the Igorots of Benguet province makes. It seems that the color red is very popular among Filipino ethnic groups.
Their creativity can also be seen in the quality of their metalworks like bracelets, anklets and figurines. Other body ornaments they make are beaded necklaces, brass or beaded dangling earrings, wooden comb decorated with round pieces of mirror and brass rings which they wear in all of their five fingers. They also have a wonderful dance and music style using their very own musical instruments like two-string guitar, drum, agong, bamboo zither, flute, hegalong and kulintang.
T'boli Music and Dance
Hospitality and Friendliness
When we met some of them during our Lake Sebu trip, they were very approachable and responded to us with a smile when we requested to have a picture taken with them. Even the T'boli woman who was busy weaving clothes smiled to us when we asked her if it's okay for us to take a picture of her while weaving. They live in huts made out of bamboo and dried coconut leaves like most ethnic tribes in the Philippines.
T'boli legend says that Filipinos came from two couples named La Bebe and La Lomi together with Tamfeles and La Kagef. These couples survived a great flood because unlike their neighbors, they listened to the man named Dwata who warned everyone about the flood. They were directed to go inside a very large bamboo where all of them can fit in to survive the flood. The first couple's descendants became the T'boli and other highland ethnic groups while the descendants of the second couple became other Filipino ethnic groups.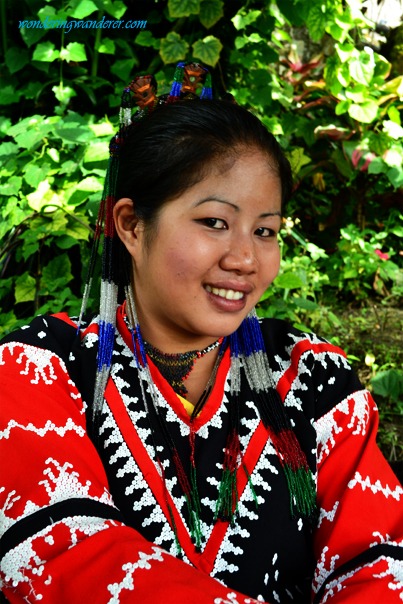 It's amazing how they were able to preserve their culture despite the many changes in the areas surrounding them and even during the occupation of Spanish, Japanese and American colonizers in the country. They are one of the few ethnic groups in the Philippines who managed to keep their ancestor's traditions, beliefs and way of life like Aetas and Igorots which shows how diversified the Filipinos are.