Nayong Pilipino in Clark, Pampanga is a theme park which showcases Philippine's culture, history and popular attractions. We'll find replicas of huts, utensils and weapons that Filipinos were using before the Spanish occupation. We'll also see miniature versions of historical buildings and natural wonders which exhibits our country's beauty. There are cultural shows as well which features folk-dances.
Nayong Pilipino used to be located in Pasay City, Metro Manila. The site had to be closed because it needs to be used as an extension of the airport. I never got the chance to visit it when I was a kid but I saw an old picture of it taken by my mom. The picture shows a miniature Mayon volcano. I spent more than two hours searching for that picture in our old photo chest so I can scan and upload it — but no luck.
This theme park is divided into two sections, the Colonial Plaza and the Pre-Colonial Plaza. This post will cover the Colonial Plaza only but there's another post that will cover the Pre-Colonial Plaza. Its entrance fee is P50.00 for adult, P30.00 for children and the parking fee is P20.00.
Nayong Pilipino Colonial Plaza
This theme park has several structures depicting the Spanish classic era. The Spanish occupation which lasted for 300 years left many traces of their culture and arts in the Philippines. These are clearly displayed in old building/houses styles, traditions, attires, beliefs, etc. A short walk in this plaza lets you escape the modern world and enjoy a journey back in time.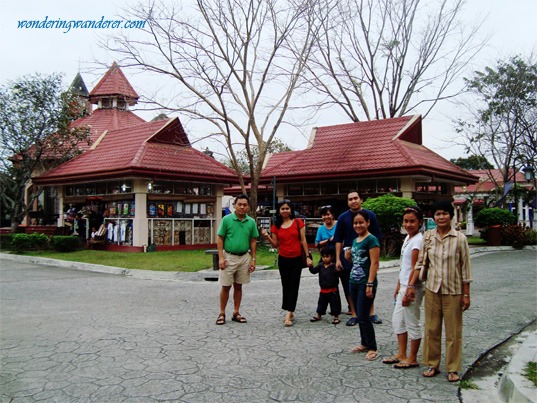 Barasoain Church
The real Barasoain Church which was built in 1630 is located in Malolos City, Bulacan. It got its name from a place in Spain called Barasoain which missionaries said to look very similar to where the church was built. During the Philippine Revolution, this church housed the Filipino revolutionaries who called the church "baras ng suwail" which means "dungeon of the defiant". Several important events related to the establishment of the new government took place in this church.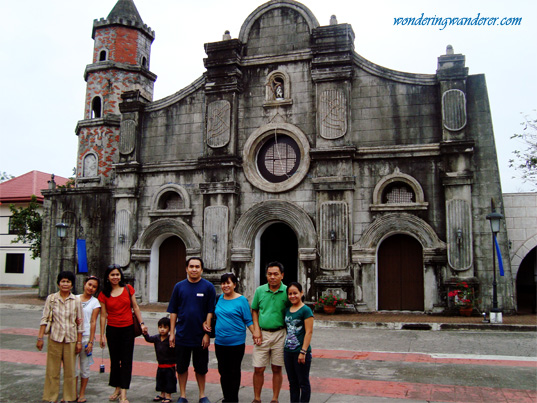 Dr. Jose Rizal House
Dr. Jose Rizal's house is an ancestral house of Philippine's national hero Dr. Jose Rizal. Dr. Jose Rizal is known for his nationalistic writings which inspired the Philippine revolution. He proved that the pen is mightier than the sword (or guns) and was a proponent of a non-violent revolution. He was sentenced to death by the Spanish government and was executed on December 30, 1896.
Aguinaldo Shrine
The Aguinaldo Shrine is a historic mansion where the Philippine independence was declared on June 12, 1898. This is an ancestral house of the revolutionary Gen. Emilio Aguinaldo who is the first and youngest (29 years old) Philippine president. The real shrine is located in Kawit, Cavite.
Chinese Bridge
Based on the Nayong Pilipino map, this bridge is a Chinese Bridge. What is it doing in a Spanish themed park? May seem odd at first but the Philippines has the oldest Chinatown in the world. Binondo's Chinatown was established in 1594 which is just 71 years after Magellan's landing in the Philippines.
Binondo was already a hub of Chinese commerce in the Philippines even before the Spanish came. This makes it the perfect bridge to connect the pre-colonial section and colonial section of this theme park. Perhaps it's also there to recognize the important role of the Chinese community before and during the Spanish occupation.
Please click here for the part 2 of Nayong Pilipino – Pre-colonial Plaza