The 8th APEC summit (Asia-Pacific Economic Cooperation) was held in Clark Pampanga, Philippines way back on November 25, 1996.  The first APEC summit was held in Australia (November 1989) with just twelve member countries.
This was proposed by Australian Prime Minister Bob Hawke. This gathering aims to work on three areas—Trade and Investment Liberalization, Business Facilitation, and Economic and Technical Cooperation. From twelve countries, APEC now has twenty-one member countries.
Visiting the APEC Summit Venue
When we went to Zambales in January 2011, we decided to have a side trip to Nayong Pilipino. During our travel, we saw those colorful flags in Clark and were drawn to it. We quickly stopped by to take pictures.
Those flags have been there since 1996. After 15 years, they're still clean and their color is still vivid. I'm not sure if those were replaced with new ones already or if they're just really good at maintaining it. When I was taking a good look at the flags, a vision flashed in front of me showing that we captured all the flags by having a journey to each country they represent. That's dreaming in the middle of the day!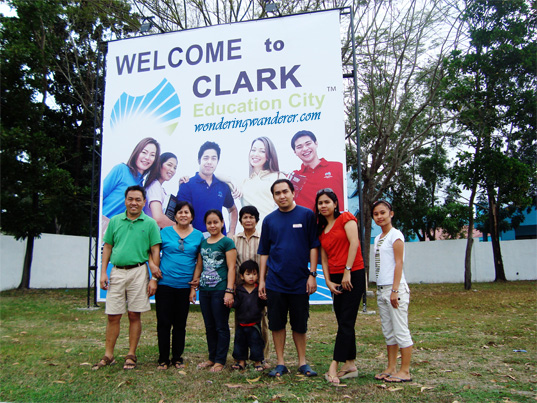 Last month, news came out that the APEC summit will be held again in the Philippines in 2015. They're looking at Boracay or Amanpulo as a potential venue. At first, I was expecting that they'll reuse the Clark venue since everything is already set up there. Only a small amount will be spent on renovation.
Perhaps it's a better idea to have it held somewhere which will promote the beauty of our country. Showcasing the best beaches here to our guest leaders and their colleagues might help improve tourism.  This will benefit everyone in the long run.