Pre Rup Temple is a marvelous ancient monument in Siem Reap that has a distinct architecture. This temple is made out of small bricks instead of large blocks like in most of the temples within the Angkor Archaeological Park. It also has a lighter color that makes it look bright from afar.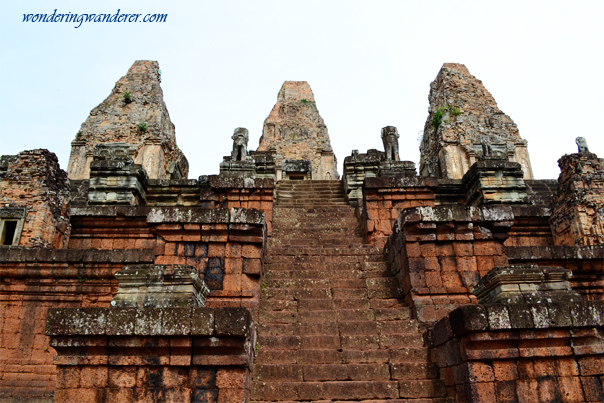 Despite being one of the oldest temples in Siem Reap, most of its parts are still intact—especially the temple building. This grandiose temple has an imposing height and size that is rarely seen in most of the temples in the area. The view of its entire framework and refined structure is an astounding sight that is truly wondrous.
History of Pre Rup Temple
The Pre Rup temple was constructed in the middle of the 10th century (961 A.D.) under the reign of King Rajendravarman. This became a state temple of the capital and was dedicated to Shiva, Vishnu, Brahman and Buddha. The name Pre Rup means "Turning the Body" but it's also called under the name Rajendrabhadresvara.
Like in most of the temples in Siem Reap, the five towers which are made out of bricks are representing the sacred mountains peaks of Mount Meru which is considered to be the center of the universe in Hinduism.
Exploring Pre Rup Temple
We went to the Pre Rup temple complex after visiting East Mebon. With just an 8-year gap, the resemblance of the two sites is very noticeable because they were designed by the same architect. The sight of the temple ruins is a melancholic art that's decorated with several headless lion statues.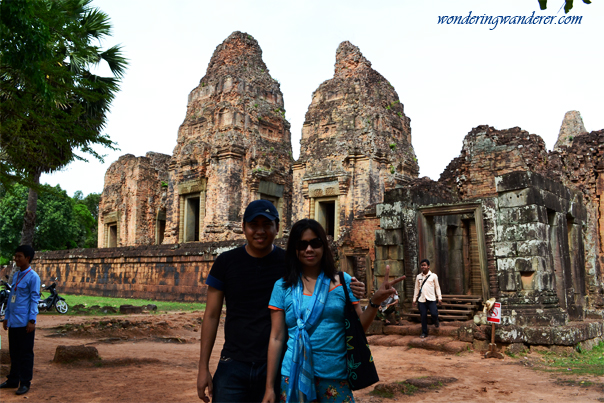 Unlike most of the newer temples that were built centuries after this one, the number of the bas-reliefs here are very few. The temple's aesthetics are more focused on the doors with vine-like patterns on top and well-decorated balusters. The few wall carvings are already faded and seem to have lesser details even before getting damaged.
The Temple Ruins
In spite of an intact central structure, the surrounding buildings on this temple complex are mostly damaged. The library and the rest of the halls don't have any roofs anymore. Some of the towers already lost the bricks of their roofs and certain sections of the walls don't have any bricks anymore.
The lighter materials that were used here were reddish and resembles ancient structures in the middle east. This temple complex clearly displays how the early stage of Cambodia's architectural innovation is just starting out on these structures and how they progressed on the latter temples.