Ta Som Temple is a majestic ancient ruin in Siem Reap. Known as the "Jewel of the Propitious White Elephant," it shines brilliantly like a precious stone in a remote jungle area. Isolated and less visited, you can truly relax and enjoy exploring this place of tranquility with solitude.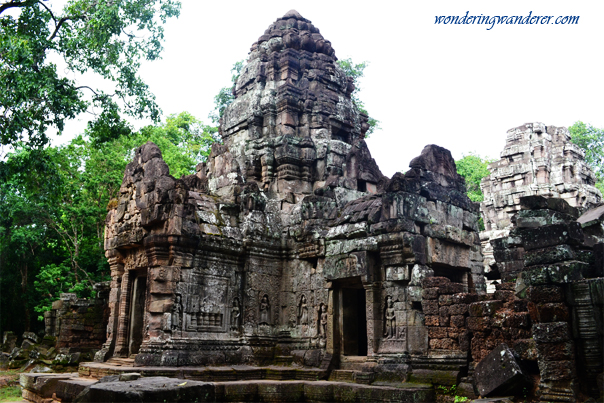 This modest temple complex is rich in creatively crafted wall sculptures. The stone tablets that depict varying deities and meditating worshippers are more sizeable in this site. Figures of devatas with stretched earlobes along with swordsmen were carved with great detail. Creative vine-like patterns wonderfully enhance the temple's aesthetics.
History of Ta Som Temple
Ta Som was constructed in the late 12th century during the rulership of King Jayavarman VII. There's an inscription in Preah Khan that describes this temple as the "Jewel of the Propitious White Elephant" and that 22 divinities were housed here. This temple was known to be dedicated to Dharanindravarman II the father of King Jayavarman VII. But there were some speculations about the possibility that it's for one of his teachers.
In 1998, the World Monuments Fund started a conservation project for Ta Som. Their conservation work has trained the locals on the job which ended in 2012. Plenty of debris was removed and the four towers were stabilized. The final result made the four entrances of the temple accessible for everyone to enjoy.
Exploring Ta Som Temple
We went to this site after visiting Neak Poan. The signature Bayon-style entrance was guarded by the ticket inspector. It's amazing how the ancient temple entrances in the different sites look like an attraction themselves because of how grand and majestic they look. Their mere size and wonderful bas-relief figures are quite amusing.
Upon entering the temple complex, we saw a melancholic temple ruin with no one else around. If it wasn't a tourist attraction and just happens to be hiding in our local forest, it would seem like an enchanting place.  A mysterious place where you can't predict what mystical beings would show up.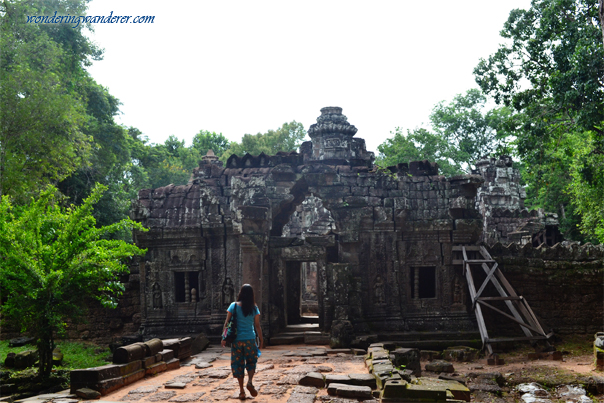 Temple's Artworks
We definitely found some transcendent beings later in a form of artistic wall carvings. Large figures of deities and devatas were great to see in the temple's large stone tablets and walls. Like in most of the temples in Siem Reap, their charm won't be complete without the leafy patterns around them.
Ongoing maintenance in this temple complex also includes recreating some of the ruined sculptures that can't be restored anymore. We've seen the locals putting a great effort in replicating the ancient artworks in the site. They've done a great job in making them blend well with the originals. Our tour around this small site was a great journey to an era where an ethnic group's creativity and industry produced remarkable timeless wonders.