The Russian Market is a haven for affordable goods in Phnom Penh. Its name might suggest that its products came from Russia but the reason why it's called the "Russian Market" is because of the Russians that frequently visit it in the 1980s. Are you saving for luxury bags from Gucci, Chanel, Montblanc, Louis Vuitton? You can get them here with a 99% discount!
Russian Market Shopping
This was the first spot that we visited in Phnom Penh. Like the Angkor Night Market in Siem Reap, this large market has a wide variety of goods that are very cheap. It's the perfect place to buy souvenirs and gifts. You'll see paintings, figurines, masks, wood carvings and other various items that reflect the Cambodian culture. My favorite arrival gift "pasalubong" is the ref magnet.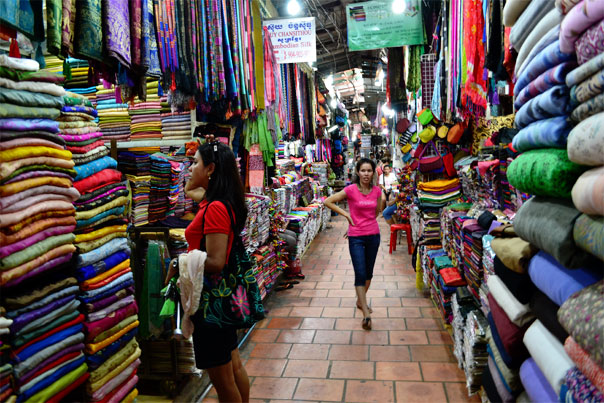 To expound more about the word "pasalubong," it's a term here in the Philippines which pertains to items/gifts that you bring home to your family or friends after you go on a vacation. The same term is used when you just went to a shopping mall and brought something for your kids when they welcome you. We're always looking for markets like these because it's more expensive to buy items at the mall.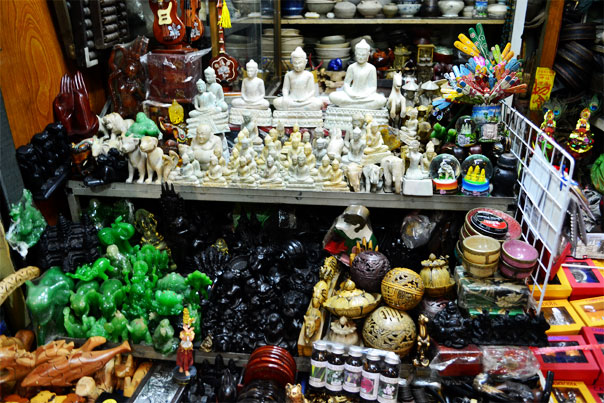 Cheap Luxury Items
Perhaps one of the most popular sections in the Russian Market is the luxury items section. This is where you can level up your social status at a very low price. The quote "fake it 'til you make it" is their number one motto. It's funny how Chanel was misspelled as Channel on the top label. With just a quick glance, their bags look like the original ones but a closer inspection would reveal the poorly sewn parts and extra threads sticking out.
We bought two of the North Fake bags before. You'll definitely get what you've paid for when you buy one of these because my North Fake bag got worn off after just four times of using. The original Deuter backpack that we bought for $140.00 is still in good condition up to this day. I've posted some example items below.
Northface Backpack $14.00
Polaroid Shades $5.00
Gucci Wallet $7.00
Signature Watches at $50.00
LV Bag $15.00
Recommended Items & Buying Experience
The best items that we brought here are the souvenir T-shirts with printed Cambodian attractions. They're purely made out of cotton and are very soft and comfy. Our son still loves to wear it even some parts are already torn because it's air-cool as well. The fridge magnets that are made out of molded clay only cost half a dollar and a pack of postcards with 20 pictures is $2 only.
Unlike in Hong Kong's Temple Street, the vendors in Cambodia are very friendly. They are always smiling even if you can hear someone asking for an outrageous price. What's more convenient is that they are accepting US dollars and they are good at speaking English. They are also very generous in giving discounts if you make a bulk purchase but please try to limit your haggling and be more compassionate with the poor vendors.
Related Post: Royal Palace Park