Snorkeling in El Nido, Palawan is a fun and exciting activity that will take you to the colorful world of the undersea. Underneath the clear and sparkling waters of El Nido is a kaleidoscopic realm that's gleaming with peculiar and luminescent life forms. Dazzle your eyes with amusement as you watch the lively corals sway while the varying fishes are having a feast in their natural habitat.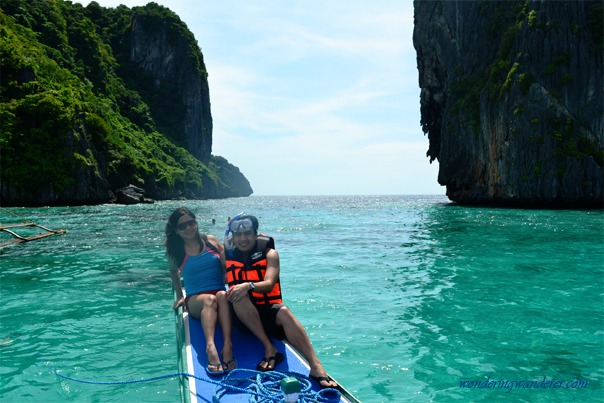 Exploring the rich marine life of El Nido will take your breath away.  Failing to exercise caution might take your breath away permanently so make sure to follow the safety guidelines. I never felt afraid of any potential shark attacks because I was snorkeling at the center of the group. I'm sure that I'll get an early warning if those who are closer to the open area are already panicking and shouting in fear.
Snorkeling Site
The location of our snorkeling site is in-between the Inatula Island and Shimizu Island. We went here after a satisfying lunch at the beach of Shimizu Island. Plenty of tourist boats have gathered here and some even brought their drones. I won't be surprised if commercial drones can function like submarines as well in the near future. It would be nice to capture an underwater video if you don't feel like getting wet like my wife or if there are potential threats down below.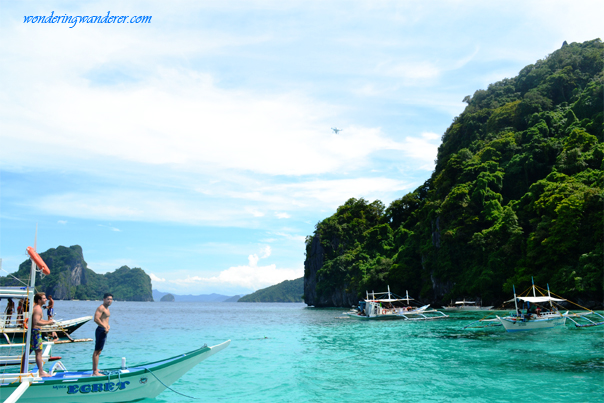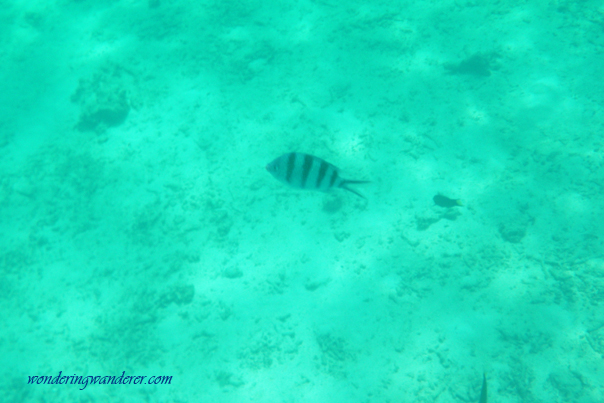 After getting myself all geared up, I hopped down the boat to start my adventure. I suddenly realized jumping was a bad idea because it will scare most of the fish away. But then I saw that I was far from the part that's full of corals anyway so there wasn't really much fish on where I landed. I looked for the group of corals and saw it from afar like an oasis. I quickly swam towards it like I'm already late at a party.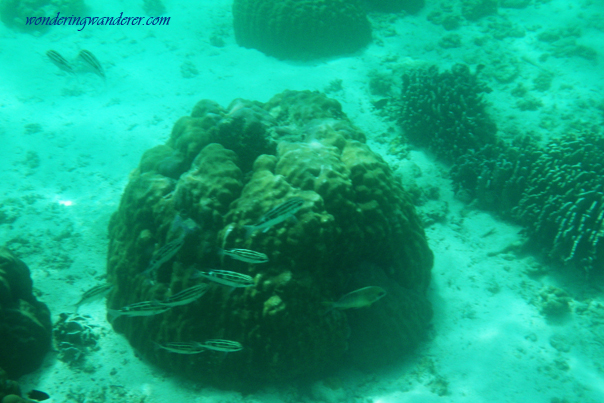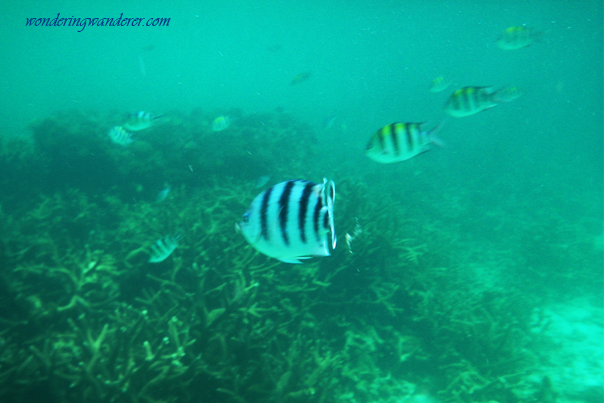 Snorkeling in El Nido Experience
It was a blissful sight. The rainbow colors of the corals, seaweeds and the fishes were amazing to see. Seeing all of them together with their varying sizes, stripes and shapes as they wander around randomly is like watching a unique performance. It's like an underwater safari in another sense because some fishes group together with their own kinds like a herd of zebras or buffalos.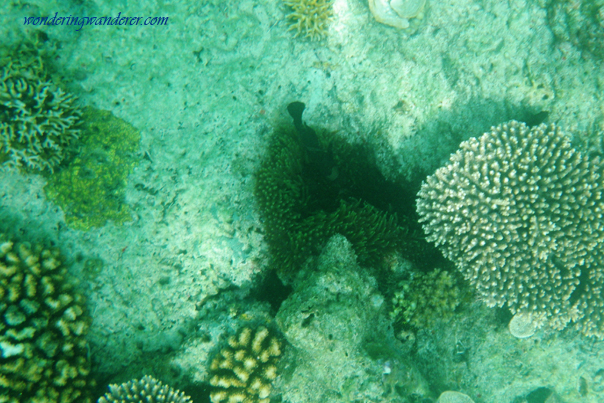 To my surprise, I saw Nemo! The popularity of clownfishes undeniably soared because of the box office hit movie Finding Nemo. I had to spend some extra time to watch it chill out on the sea anemone which was perfectly depicted in the movie. The particular breed that I saw doesn't have the bright orange colors that you would typically see in a clownfish. It's brown but you can tell by the shape of its fins, stripe and body that is a clownfish.
Coral Reef
It was great to see that the corals are flourishing and are well-nurtured here. We've been to other snorkeling sites where most of the corals are already dead. They look like a collection of ornaments that gives life to the dull underwater wilderness. But on top of brightening the aesthetics of a gloomy surface—they definitely have a great role in helping the fishes thrive and multiply.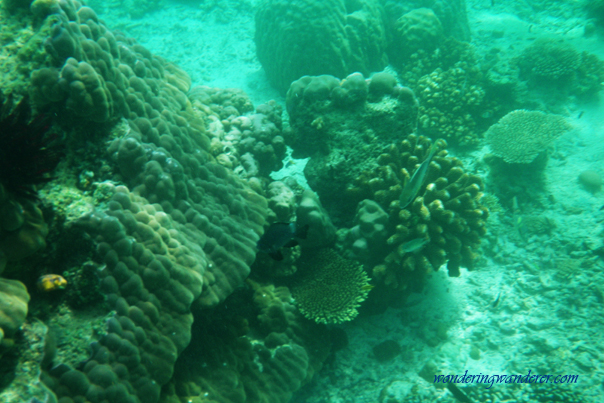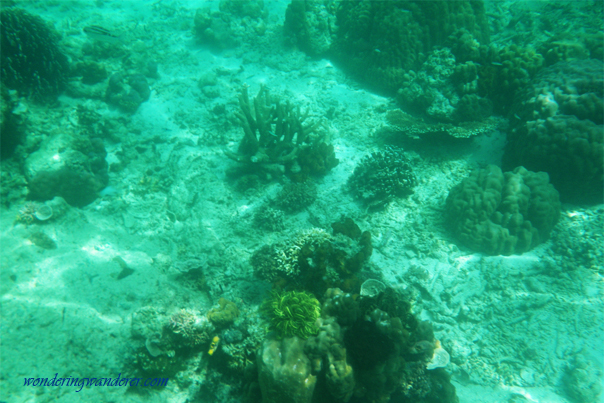 We hope that coral reefs like these will continue to flourish and expand as our local communities proactively take good care and protect them. Continuous effort to preserve their beauty doesn't just help the environment but also helps preserve the livelihood of our countrymen. When you have the opportunity, take that chance to enjoy snorkeling in El Nido.