Tuasan Falls is one of Camiguin's well-kept treasures that would surely delight its visitors. Its crystal clear water covers a wide area that's ideal for swimming. Filled with rich vegetation, you can swim here with great pleasure as you immerse yourself deep in nature's presence.  Enjoy nature's harmonious music with Tuasan Fall's wild splashing sound, the song of the birds and the soft mellow from the insects.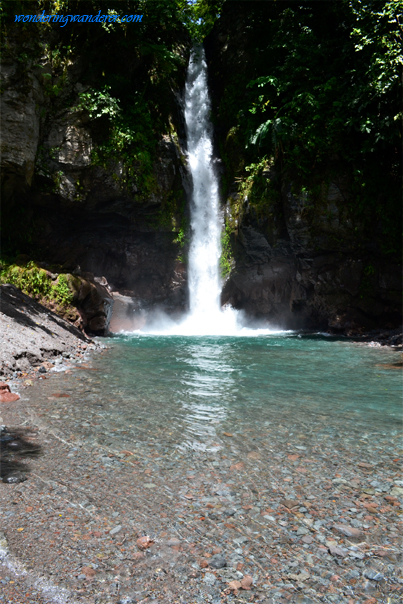 A large section of the area has shallow water that's ideal for kids. Those who are looking for a challenge can swim near the center of the falls where the water gets deeper. The sight of its visitors' happy faces could entice anyone to join their party and share the fun and excitement of swimming in this sweet slice of paradise.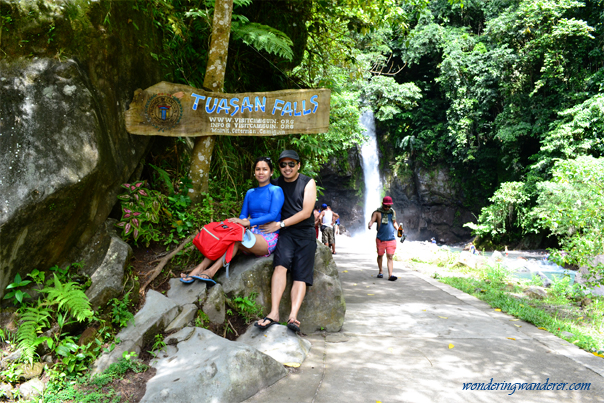 Tuasan Falls Experience
The falls may not be that grand because of its average height but its broadness and strong outbursts project a strong presence. I stepped down to the shallow parts of its water to get a better picture of the falls. The view down there was really incredible and looked very tempting to swim at. It's located in Mainit, Catarman yet the water is very cold similar to Katibawasan falls. Its temperature wasn't really that bad and it's actually not the coldest spring I've been to. I find Laguna's Bato Spring to be the coldest spring resort for me.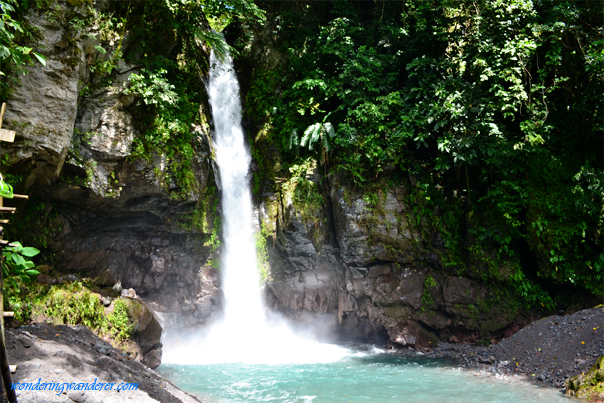 Unlike in other falls where you have to go on a trek for 1-hour or more—getting to Tuasan Falls is easy because it's near the main road. Despite its jungle-looking surroundings, the road to get here is concrete all the way to the town proper. There are plenty of stores near its entrance in case you get short of food. You can even buy a whole meal then have a picnic near the falls area. If you're lucky, you can also rent one of their few sheds in case they're still available.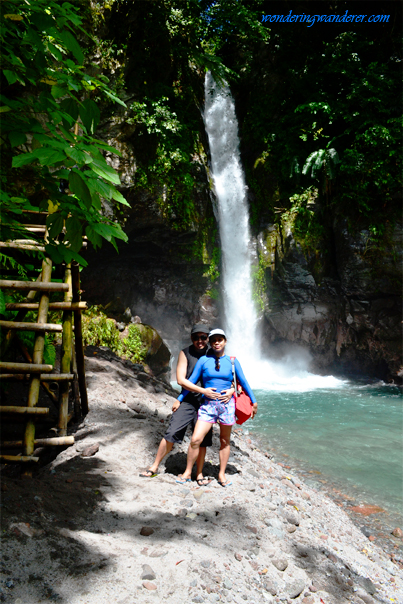 We had enough fun swimming at Katibawasan Falls before getting to Tuasan Falls so we decided to just give it a quick visit instead of swimming there as well. Another side of me is craving to swim again because it really looks more ideal for swimming. But you don't really have to swim to enjoy your visit here. Simply sitting down to relax while enjoying its pleasant view and listening to its splashing sound would be worthwhile already.
Entrance Fee:
Regular Rate: P30.00 per person
Below 10 years old: P15.00
Senior Citizen: P24.00
Picnic Shed: P75.00