Alona Tropical Beach Resort in Panglao, Bohol is an excellent resort at a reasonable price. This resort got its name from the name of the beach itself—the Alona Beach. There are plenty of great resorts within Alona Beach but we ended up picking this resort based on our budget and preference.
Please check our list below to see what features and advantages this beach resort have that made us think that it's the best option for the average traveler.
7 Reasons Why Alona Tropical Beach Resort
1. Very competitive cost
I feel that we got the best value for our money after finding out how costly the other resorts around it are. On its left is the Henann Resort which has a minimum of P5,000.00 per room. On its right is the Amorita Resort where the most inexpensive room is around P8,000.00. In spite of being sandwiched by these expensive resorts, Alona Tropical Beach Resort offers a deluxe fan room for only P1,320.00. To make sure that we get a good night sleep, we decided to get their air-conditioned room for P2,980.00.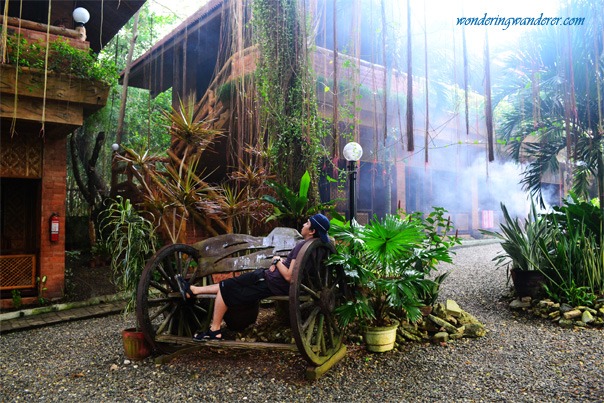 2. Luxurious and elegant despite its rate
We really like "native wood" themed resorts like this which makes us feel closer to nature. It lets us escape modernity and enjoy an atmosphere of the uncivilized era. Customizing a resort to have a certain theme like this would be costly yet they manage to offer a very competitive price. Other nice things that we'll find in this resort: a gazebo with a nice view of the ocean, some pet animals, lush gardens and concrete pavements.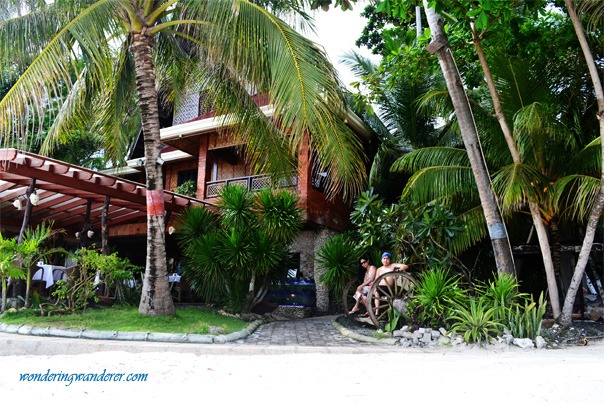 3. Great location
We like the fact that it's on the corner of the beach which is the quiet side. This resort is leaning on a cliff that separates the Alona Beach from the Dumaluan Beach. The advantage of this is that you can feel free to go the loud part of the beach to have fun anytime and still enjoy a quiet night during your sleep.
4. Plenty of amenities
Aside from the ones mentioned, this resort has plenty of other great amenities to offer. If you're fond of night swimming, they have a large swimming pool with a jacuzzi. For your "pasalubong" or take-home gift needs, they have their own souvenir shop. This souvenir shop also sells other stuff like shampoos and napkins which my wife bought since she left hers at home. They also have a large restaurant, bar, dive shop, country tour service and free wifi.
5. Neat and well-maintained
In our short stroll in this resort, we've seen several cleaning ladies around who are making sure that the falling leaves are always swept and in the trash bin. You'll also notice that the swimming pool doesn't have a single leaf in it even if it's surrounded by several trees. We never had a problem with the functionality of its lights and faucets.
6. Service is not bad
I said that it's not bad because it's not exceptional either. Unlike other resorts where that staff knows you by name, greets you with complimentary drinks, suggests great stuff to you, etc. I guess this resort gives you an above-average kind of service. They greet you with a smile and quickly attend to your needs as most resorts do. We never really encountered anyone negative or disrespectful in their team.
7. Pleasant beachfront
Waking up early in the morning in this resort is fun because you'll be greeted by a fantastic sunrise. I also like the fact that its beachfront is less crowded because it's surrounded by expensive resorts with lesser guests. It's also just beside a cliff with large rocks, colorful crabs and starfish. You can enjoy exploring the side of this cliff during low tides.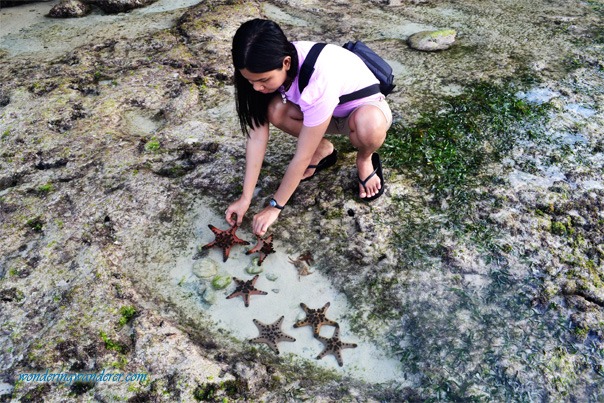 A booking to Alona Tropical Beach Resort during is highly recommended. It's one of Alona Beach's finest.
Alona Tropical Beach Resort Details
Telefax: (+6338) 502-9024
Telephone: (+6338) 502-4106; (+6338) 502-4107
Mobile: Smart: +639399041458; Globe: +639173214679
Restaurant: (+6338) 502-9148
Email: info@alonatropicalbeachresort.com
Address: Barangay Tawala, Panglao Island, 6340 Bohol, Philippines
Website: https://alonatropicalbeachresort.com