Ampere Beach in Dipaculao, Aurora was the first tourist attraction that we visited during our trip to Baler. Unlike your typical beach that's filled with sand, this beach is filled with solid rocks. It's quite a unique sight for a beach and in fact, this is the first and only beach we've seen that has this many rocks. These are no ordinary rocks because they're all alive. Our guide Leandro told us that he observed how the stones were gradually growing. I guess he's just making us smile because it takes thousands or millions of years before the minerals can solidly form together in a rocks' surface to increase its size.
Rock balancers will have a great time on this beach because its rocks come in many forms and sizes. Forget about your conventional sandcastles because you'll be challenged to make a rock castle on this unusual beach. Make sure to be gentle when you enter this beach not because it's sacred, but because you wouldn't want to make a mistake of starting a fight in this place. The result of a clash here would be unimaginable.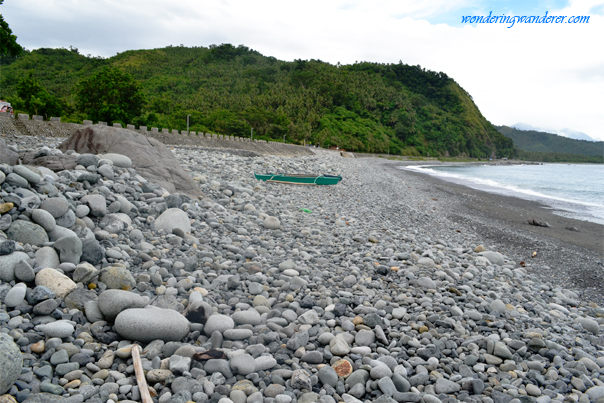 Ampere Beach's Coastal View
It has a pleasant coastal view which looks a bit dramatic. There were no other people when we got there so it looks like a good place to be alone and reflect while enjoying the gentle blow of its cool breeze. We climbed up one of its humongous rocks to sit down and rest a bit. Relaxing on top of the rock while listening to waves and looking at the horizon will make you feel closer to nature.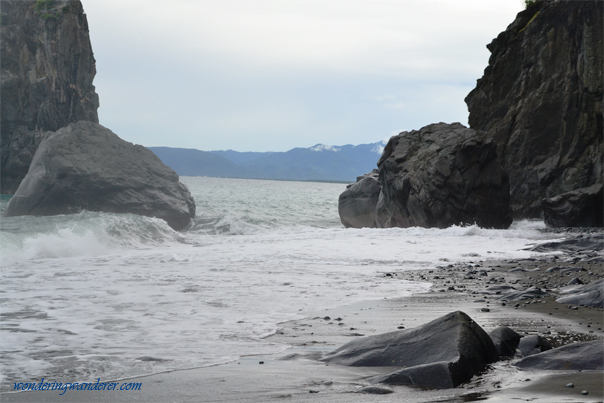 Aside from looking dramatic, this coastal view also looks romantic and can be a good venue for a prenup. Getting a shot with a decent wave size will add life to a couple's romantic photo. The guy can also have a picture helping the woman climb up one of the huge rocks. There are several angles on this beach that are prenup worthy. Being an isolated place is also one of its advantages.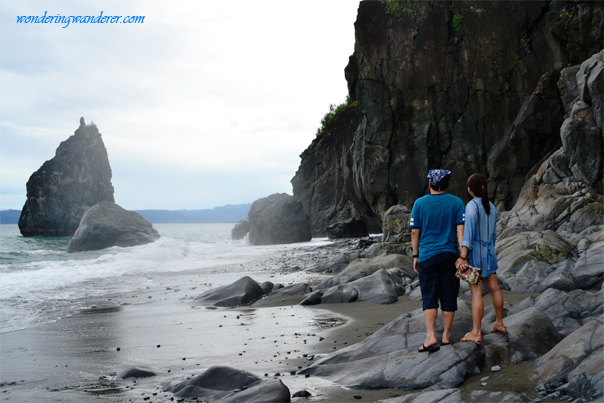 It's a wonder to see how a small plant managed to survive on top of the tall rock that's surrounded by seawater. The other huge rocks close to it don't have any plants as it does. It made it look like a tough guy exposing his soft side after getting crawled at by a cockroach. Perhaps that rock decided that it also needs some hair to look better.
We left Ampere beach with renewed energy. The path when we left the beach continued to recharge our bodies because it was so peaceful and quiet. We can't help but stop in the middle of the isolated road to Dinadiawan beach because it's a rare feeling if you're used to the heavy traffic of Metro Manila. Based on our fun and relaxing experience on this beach, we can definitely say that this place rocks!