Buenos Aires Mountain Resort is a nature-rich site that is located at the foot of Mount Kanlaon. It boasts an Olympic-size swimming pool, two kiddie pools and a standard-size pool. The resort's cool climate makes it a great spot to escape the summer heat. The lush green trees and plants around its pools will make you feel like you're swimming in a hidden spring.
Exploring Buenos Aires Mountain Resort
It's easy to get here because it's only 800 meters away from the Bago-Maao road. There's also a road sign that points to the right junction when you're close to it. We've visited this resort during a rainy season and summertime. Even if a typhoon just left in one of our visits and the sky was still cloudy—we still had a great time here. Swimming in a deep Olympic-size swimming pool never fails to give me fun.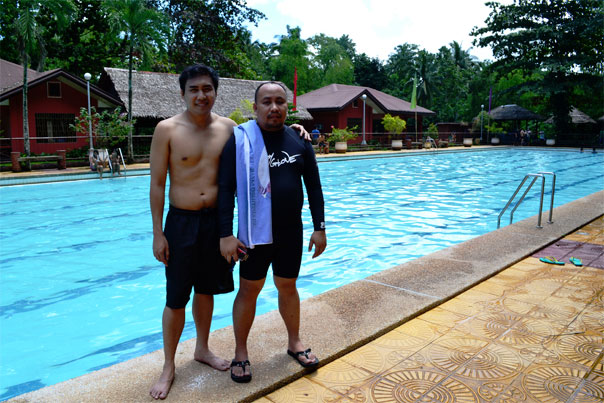 In case you missed to bring your own food, there are plenty of stores where you can buy them within the resort. If you want your food freshly cooked, you can bring your raw ingredients then use one of their grills. They have plenty of tables and huts where you can comfortably eat and chill. Buying cold soft drinks from one of their stores is a good way to help out your digestion.
Terrace Garden
The most beautiful spot in this resort is its terrace garden with a white hostel on top. It's filled with colorful and fully bloomed flowers from yellow, red, orange to white. The diverse plants and trees like palm trees, large tubers and pine trees make it look more blissful. Sitting on one of its large mahogany chairs to just relax, smell the fresh flowers and enjoy the view is a good way to get rejuvenated.
Swimming Pools
I like the fact that the resort gets its water from the everflowing spring of Mount Kanlaon because this means that it gets changed more regularly. In the few times that we've been here, the swimming pools and the surrounding area were consistently clean. The pool waters were almost free from any leaves despite the towering trees around them. The water is a bit cold which is good during summer. You can wear a rashguard to beat the cold if you give it a visit on a cold season.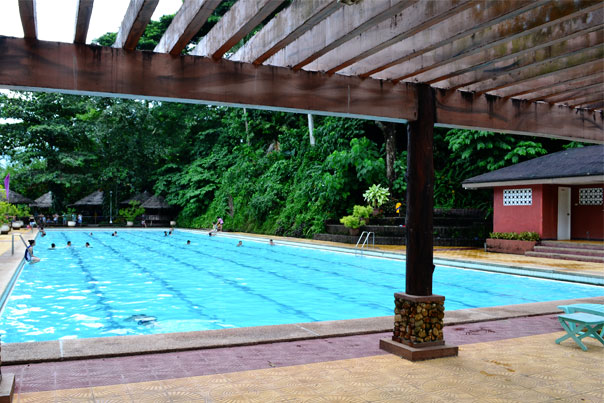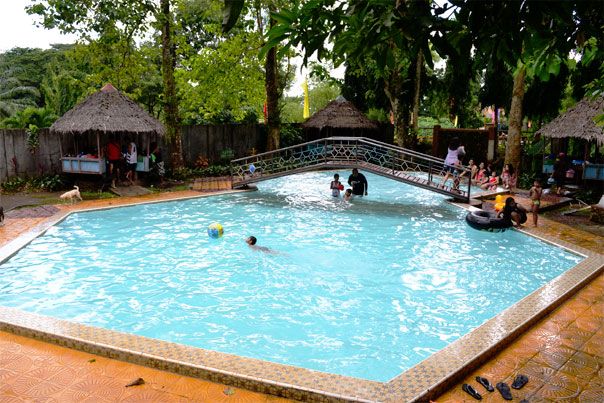 Their upper pools are a bit shallow but you can enjoy a great view of their terrace garden from there. It could be the reason why there are more visitors to that part of the resort during our visit. Since I want a more challenging swim, I spent more time in the Olympic-size pool because it helps me refresh my swimming skills. There are fewer people there as well.
Resort Policy
The resort has a strict policy about proper swimming attire. The lifeguards won't let you swim if you don't comply with this regulation. The other ones are related to minors being under supervision by an adult all the time, no eating, drinking or smoking, guests with open wounds and skin infection prohibition and proper conduct while swimming.
Buenos Aires Mountain Resort

Address: Brgy. Ilijan, Bago City, Negros Occidental
Phone: (034) 461 0540 / (034) 461-0164
Entrance Fee
Adult – P50.00
Children (12 years & below) – P30.00
Parking Fee: P60.00
Accommodation
Family Cottages
Non-Aircon (4-6 pax) – P1,500.00
Aircon (7-15 pax) – P3,500.00
Hillside Cottages
Non-Aircon (4-6 pax) – P800.00
Aircon (4-6 pax) – P1,200.00
Janet E Torres Dormitory
Non-Aircon (11 pax/room) – P200/pax
Aircon (5 pax) – P1,500/room
MYT Suites (4-8 pax) – P2,000/room