Tong Yang Shabu-Shabu and Barbecue Restaurant is the place to be if you want a superb buffet experience at a cheaper price. Their hotpot lets you enjoy a savory soup that is constantly heated while you gorge on freshly grilled red meat, seafood or vegetables. Owned by the reputable Vikings Luxury Buffet, you're guaranteed to feast on great tasting food and experience wonderful service.
Negros Occidental Opening
Their opening day in Ayala Malls Capitol Central, Bacolod was on September 2, 2019. To kickstart their grand opening, they were giving away 50% off to the first 100 visitors for their lunch and dinner buffet while 30% off to the 101st and above. The promotion was until September 6, 2019, which was definitely a treat.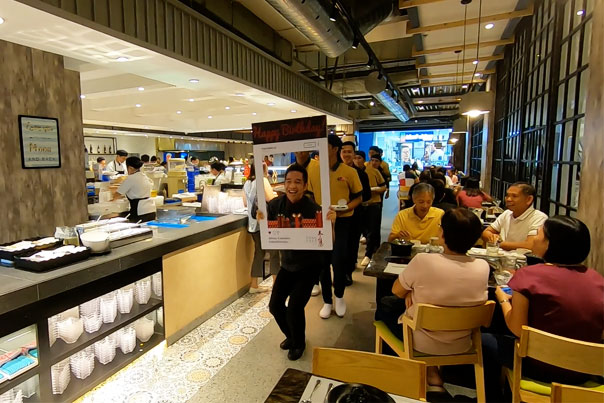 We live a bit far from Bacolod but we were lucky to have a transaction there that day so we decided to take our lunch at Tong Yang. Upon getting there, we got confused about why the restaurant was still closed so I joined the guy talking to their staff about it.
Their manager explained to us that they are scheduled to open in the evening so I double-checked their Facebook post and confirmed that it's dinner time only. It was frustrating that we missed their 50% off promo but we took advantage of their birthday promo weeks later and were not disappointed.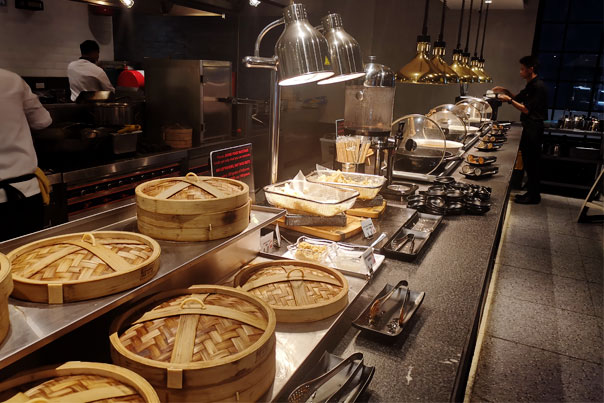 Tong Yang Shabu-Shabu and Barbecue Experience
Three weeks after its opening, we were still seeing a lot of people lining up to get a taste of their food. Their setup of letting you cook your own food based on your preference and eating them hot and fresh is becoming more popular lately. Bacolod is now sprawling with restaurants like these. Whether it's rare, medium-rare or well-done, your grilling experience here would be a blast because of their wide variety of food.
What made Tong Yang stand out is their hotpot on top of having a grill. They have six types of noodles that you can cook in it along with the rich choices of veggies, seafood and meats. Their staff would be more than happy to assist you in getting the recommended soup flavors based on what you're trying to cook. Sinigang and Spicy Sate are some of them. I think this is a big selling point for them because soups tend to quickly get cold in a conventional restaurant.
We really had a great time flipping our food until they're cooked to the core. It's really nice to know that you can simply grill them again anytime when you realize that you took them out too early.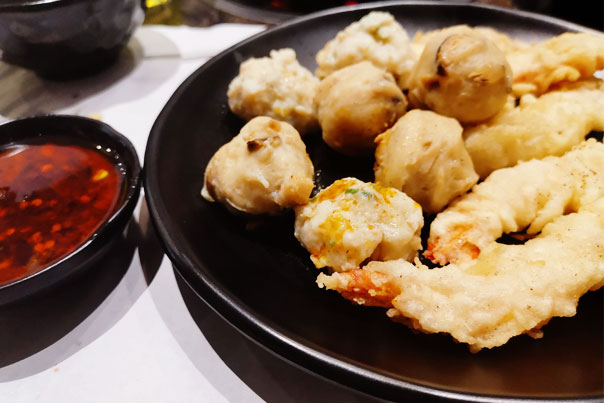 Drinks and Desserts
Unlike other eat-all-you-can restaurants that require you to pay additional for the drinks, this restaurant already covers everything. What's great about it is that they have a good variety of soft drinks and juices. Beer and coffee are available here as well. I recommend drinking soft drinks when eating at a buffet restaurant. Their high acidity rate helps you quickly digest what you've overeaten.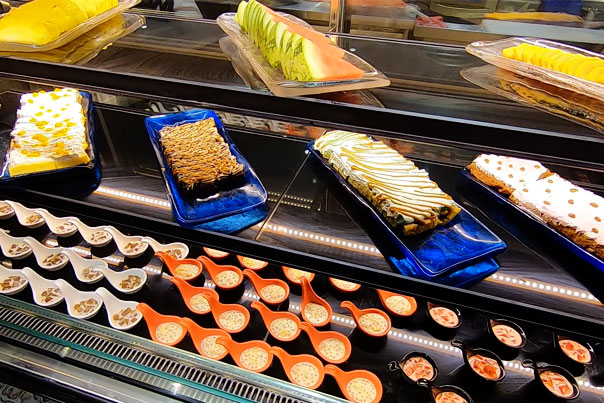 After succumbing to an unusual diet and you still have a space in your stomach, they have a great variety of desserts that you might still want to consider. From halo-halo, fruits, cakes, jellies, candies and of course, ice cream with different toppings. I was so full that I was able to only try their ice cream. For my wife's birthday, they gave a cute little cake with a sweet greeting.
Tong Yang Shabu-Shabu & Barbecue Restaurant Bacolod Info and Rates
Location: 2/F, Ayala Malls Capitol Central
Adult Rate
Weekday Lunch – 499 + 5% Service Charge = P523.95
Weekday Dinner/Weekend/Holidays- 599 + 5% Service Charge = P628.95
Kids Rate
Below 3ft – Free
3ft – 4ft – P168.00
4ft – 4'6ft – P318.00
Group Discount
30 – 49 pax: 25%
50 – 69 pax: 27%
70 – 99 pax: 30%
100 and above: 40%
Related Post: Masskara Chicken Inasal