Chinese Temple exploration in Binondo is one of the great ways to enjoy a rich cultural experience in Manila. The temples may have been constructed and renovated in modern times but their glorious ancient architecture remained. The intricate design and grandiose facade of these Chinese temples are timeless masterpieces that never fails to fascinate us.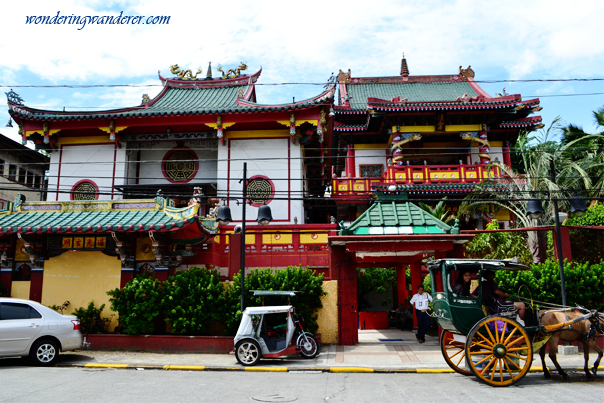 Artistic sculptures of dragons, lions, deities and other Chinese icons wonderfully adds more enchantment to the temples. These works of art wonderfully reflect the creativity of the glorious ancient Chinese era because of their unique interpretations and style in their illustrations. Giving them a closer look will make you further appreciate how they are very thorough even in small details.
Exploring the Chinese Temple
After exploring the streets of Binondo, we saw some of the Chinese temples along the way so we decided to check out one of them. Our carriage driver dropped us to the nearest Chinese temple in the area. Like in Cebu's Taoist Temple, there was no entrance fee to get inside this temple. You can feel free to give any amount in their donation box.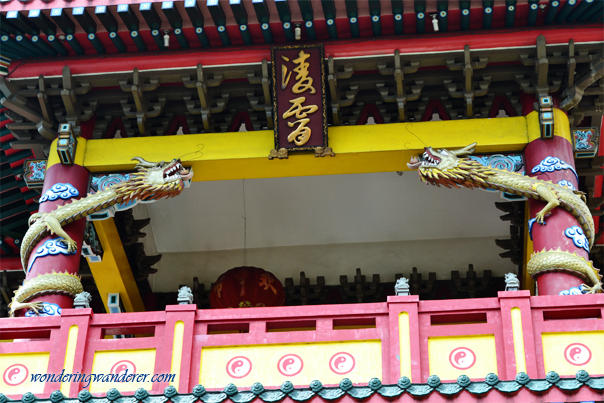 The dragons and lions are pretty common in Chinese movies and other temples but it was my first time to see a Phoenix. I'm only familiar about the Greek mythology version so it made me look up if it's indeed a Phoenix. I later found out that the Chinese refer to it as Fenghuang which is definitely their version of a Phoenix. It's amazing how they came up with a similar concept the way they have their own version of the dragon.
The temple's imposing concrete roof is simply remarkable. An ancient architectural marvel that intertwined creativity and industrial strength. Its style and form is quite an iconic symbol for most East Asian countries. The colorful beams which are elegantly extended and securely locked up on each corner add glamour to the majestic roof. Our short and sweet visit to the Binondo Chinese temple was definitely a fun cultural experience.