Naked Island is a blissful spot in Siargao. Its name clearly suggests what the visitors can expect from it. This 200-meter long sandbar is locally known as Pansukian. From afar, the island's purely white-sand body makes it appear like a cloud while the clear blue sea where it sits is like the sky.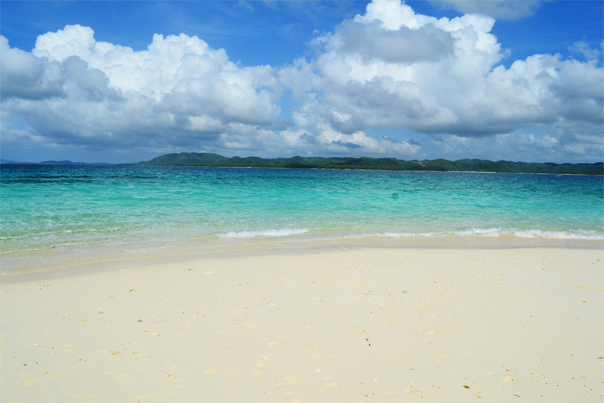 Since it's purely made out of sands, any kind of plant won't be able to survive here. The absence of any shrubs here made it look bare. There are plenty of sandbars like these in the Philippines. Perhaps they can name a newly discovered sandbar as "bald" for a change.
Exploring Naked Island
A visit to the Naked Island is the first one on our list during our Siargao island hopping tour. This all-white island is a peculiar sight from afar. It's like a floating soap bubble on a giant tub. Upon arriving there, a local fisherman checked if we're interested in buying his freshly caught squids. He's selling it for P250.00 for 1/2 kilo but we politely declined.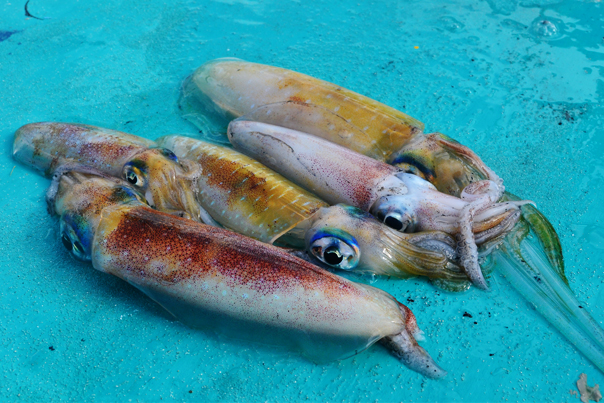 My wife got curious about a green bait with googly eyes that was lying down on top of the boat. The fisherman was kind enough to explain that they're using it as a bait to the squids. I really can't tell what fish the bait is mimicking to attract the squids but it would have been nice to see it in action underwater.
After just a short walk, we saw some tourists buying sea urchins. We came closer to see how those are cracked and eaten. The vendor told us that he's selling it for P15.00 per piece. It's cheaper compared to what we had in Panglao, Bohol which is P20.00.
Beach Quality
Like in most parts of Siargao, the water here is clean, clear and has a nice azure color. Certain parts of the island have pure white sands, especially the ones close to the water but a large part in the middle can hurt your feet. You would even find some large dead corals there that the visitors have balanced together to create a small pyramid.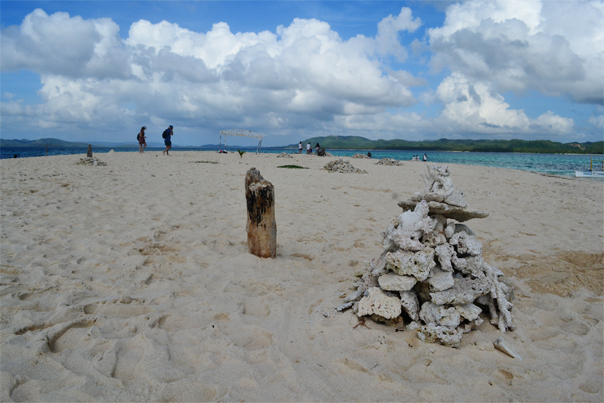 Naked Island Video
A
typhoon
was just about to leave the country during our visit. There were some dark clouds passing by that are occasionally blocking the sun but were glad that it didn't rain. Our beloved son can help but play on the sands the moment we reached the part where they are finer. He was so focused on the sand wall that he's building that he can't even look at the camera during our picture taking.
Our guide told us that this island disappears during high tide so we were lucky to have scheduled our island hopping on a low tide.