Pebble Beach a.k.a. Aplayang Munti or Virgin Island is a tranquil pearl of Puerto Galera which has a stunning coastal rock formation and a scenic view of the sea. Visitors can enjoy relaxing or meditating in its serene environment that is rich with nature's goodness. Swim wild and free in the calm waters of this virtually empty beach.
Just like the Virgin Island in Panglao, its name may have been derived from its crowd-free environment or perhaps because of the Virgin Mary grotto that was constructed on top of it. This place definitely lives up to the name because of its tranquility and picturesque beauty.
Exploring Pebble Beach
We went here after visiting the Tamaraw Falls. It may be in a remote location but it's near the roadside. Our tricycle service parked near a billboard then guided us to the beach. We took a moment to appreciate the wonderful view of the sea before going to Pebble Beach. It was nice that we had to go through a bushy walkway which seemed like a secret path because it made our visit feel more adventurous.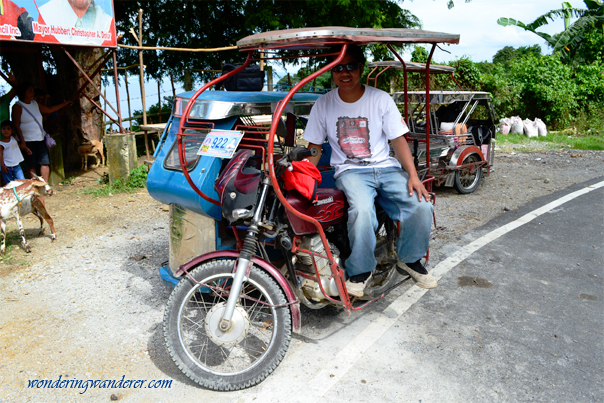 After our short bushy walk, a pleasant view of the sea and the thrilling stone path came to our sight. We had to be a bit careful as we stepped on the stones because of their elevation and sharpness. After reaching the point near the grotto, we enjoyed a wide panoramic view of the sea and the entire beach.
Aplayang Munti and Virgin Island
The Filipino word Aplayang Munti means tiny seashore or a tiny beach. The Virgin Island part got me confused because it's not an island but there's clearly the Virgin Mary statue and it's an unspoiled beach. I might just be taking things too literally. One thing's for sure, it's like me, myself and I because these two other names are both pointing out to the same place with an original name of Pebble Beach.
Perhaps the rock formation can be viewed as the island if you look at it from a certain perspective. Standing on its edge and viewing at the vastness of the sea can give you a feeling of solitude and peace. Looking down closer at the shore, plenty of tiny pebbles can be seen which might have been the reason for its initial name.
The Peculiarity of Pebble Beach
This is actually the only beach known to me that has a large rock formation protruding in the middle. Most of the other beaches we've seen have rock formations on the edge only. As mentioned earlier, it also has a unique adventurous and narrow entry point that leads to the rock formations.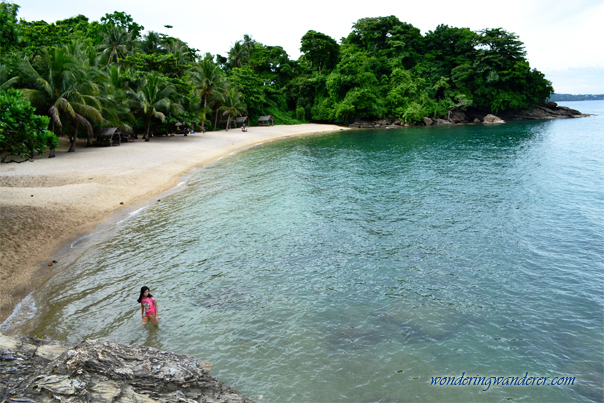 We find its crowd-free atmosphere very attractive because we're the kind who just wants to sit down, relax and have a gentle conversation while enjoying the wonderful view of the place. Its cool breeze and lush green trees around will make you feel so refreshed. It's a great place that is truly worth a visit if you're planning a trip to Puerto Galera.
Entrance Fee: P30.00
Hut Rental: P200.00