Tamaraw Falls is one of Puerto Galera's most popular attractions. This majestic natural wonder has a height of 423ft (128.3m) which can be compared to a tall building. It has a unique Y-shape due to its twin falls merging together. Flowing strong and wild, it's definitely a fascinating sight that is worth a visit.
It was named after Mindoro's most popular animal which is the tamaraw. It is a dwarf buffalo that can only be found in the Philippines. There used to be a lot of them in Mindoro but unfortunately, it's now listed as one of the endangered species. Naming the falls after the tamaraw is a great way to spread awareness about this rare animal and promote their preservation.
Exploring Tamaraw Falls
The Tamaraw Falls was the first one in the list of our country-side tour. It was exciting to hear its splashing sound that was gradually getting louder as our ride gets closer to it. The large welcome greeting on a stone just beside it is perhaps an indication of its popularity to the tourists. We hired a tricycle service to help us get here and the Virgin Island.
Since the falls is just by the roadside, it's practically free to just view it. You'll only have to pay if you want to enter its mini-resort. The complete breakdown of the fees is listed at the bottom of this post.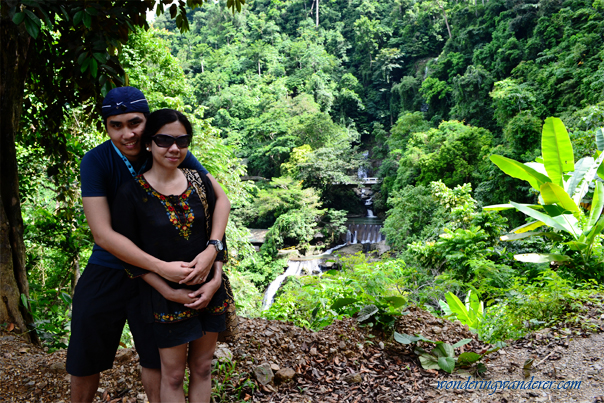 A Closer Look at Tamaraw Falls
We decided to get inside its tiny resort so we can get a better look of what's below the Tamaraw Falls. The first thing we saw is a swimming pool along with some cottages where the guests can hang out. I touched the water and it was really cold. We failed to bring our swimming clothes because we didn't expect that we can have a swim in this land trip.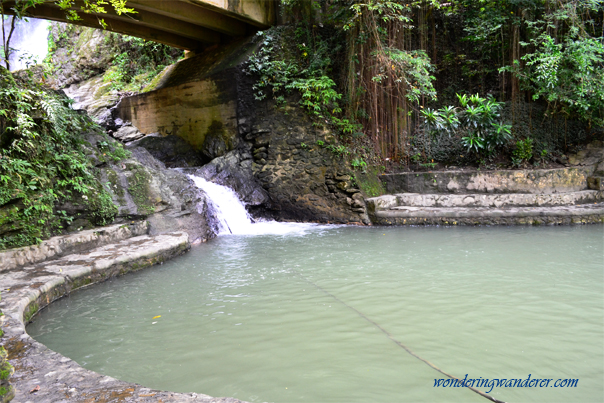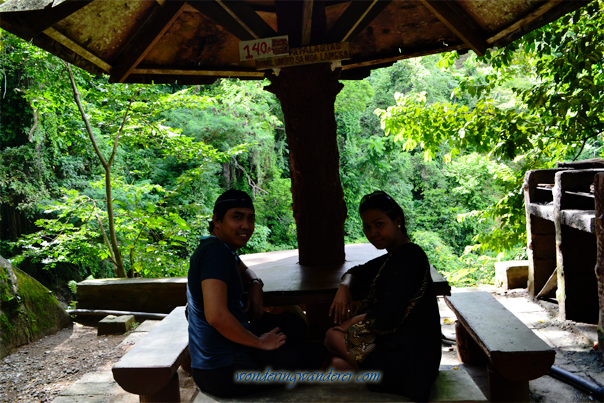 Looking down further below, we saw another swimming pool. Swimming at this second pool will let you enjoy a thrilling high view. Chilling out here is a great way to immerse in nature because of the lush green trees and plants around it. The strong flowing water from the first pool to the second pool looks great for taking a shower and getting a back massage.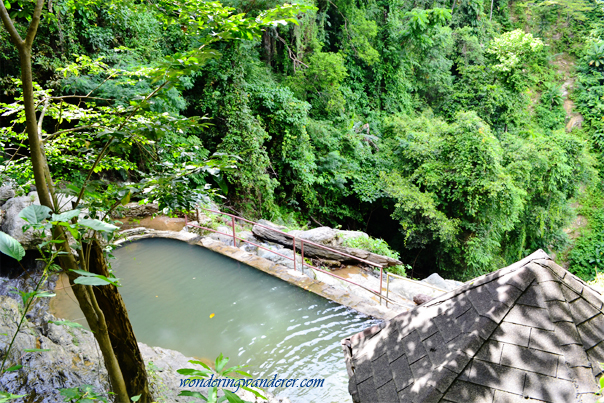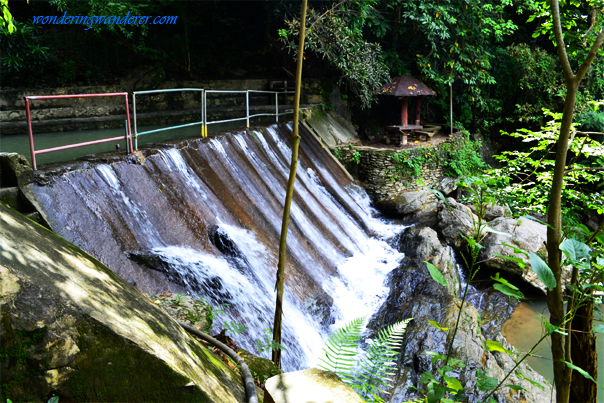 Full View
You may wonder about its given height of 423ft earlier because it seems to be as tall as a 5-floor building only. The one that we can see on the side of the bridge is just a very short portion of its entirety. You'll see its real length on the left side of the photo collage below. Notice that the bridge look very small in that angle.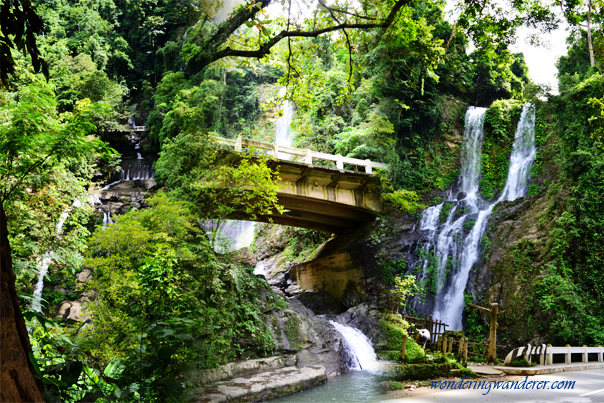 Recalling all of the other falls that we've visited here in the Philippines, I can say that this is the tallest that we've seen so far. But if we're talking about waterfalls which just flows down straight and strong—which means that you won't consider the flow of water below the bridge of Tamaraw Falls—I can say that it still has a decent height compared to most of the falls in the country.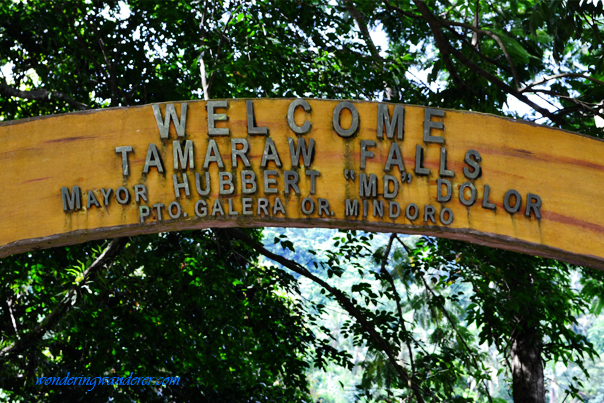 Tamaraw Falls Rates
Entrance Fee:
Adult – P30.00
Children – P15.00
Accommodation:
Cottages – P140.00
Tables – P30.00
Open from 7:00 AM to 5:00 PM