Villa Escudero Plantations and Resort of Tiaong, Quezon is the perfect spot for you if you want to have fun swimming and experience the Filipino culture at the same time. This ethnic-themed resort wonderfully showcases the Filipino culture with its folk dance, traditional music using native instruments, authentic Filipino food and statues wearing traditional Filipino attires with some of them portraying the local livelihood. They also have souvenir shops and museums with relics showing the different eras of Filipino history.
Touring Villa Escudero Plantations and Resort
I personally find Villa Escudero's carabao wagon to be its most iconic symbol because it's the only place in the country where I've seen such a brilliantly made fiesta-themed wagon. On the last row of the wagon, they have a trio dressed in traditional Filipino clothes serenading you with folk songs as you explore the area. It's really a pleasure to listen to them while looking at the statues and huts that depicts the Filipino culture and traditions. I can say that it's really a well-thought concept that takes you back in the Philippines' classical era.
After our short tour, we realized that this large resort has plenty of wonderful things to offer its guests more than what we expected. Before exploring it further, we rested a bit in their large event hall which overlooks the river. The event hall's interior was well designed. It's very high roof kept the summer's heat up and its open walls let the cool breeze in constantly that's why we felt very comfortable hanging in there.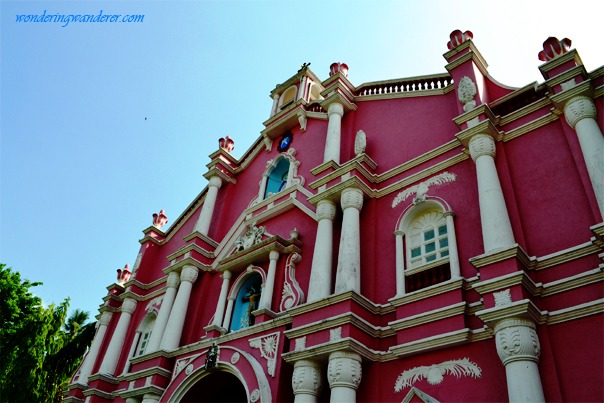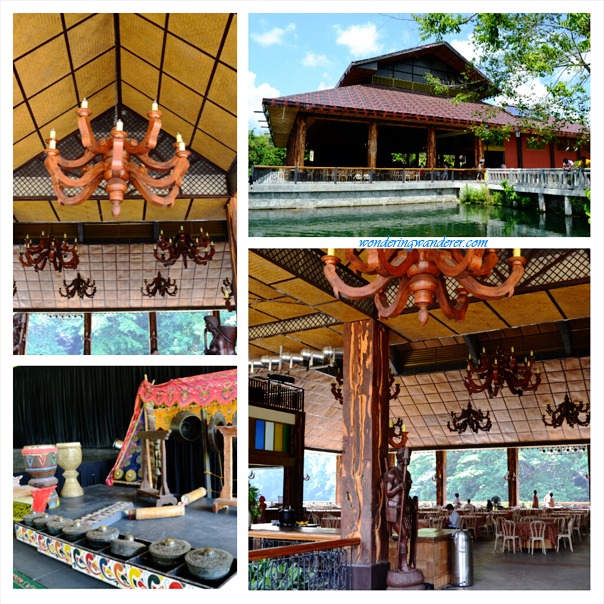 Native Huts and Bamboo Rafts
Despite the heat, we can't help but check out the bamboo rafts while waiting for lunch time. The big native huts and the bamboo dock blends perfectly with the river and forest. Their combination paints a scenic and relaxing picture of the country side. It may not be in one of our pictures but there was a long queue of people wanting to try the bamboo rafts before we got our turn so make sure to get there early if you don't want to wait in line. My wife and I had a great time rafting and this experience taught us how to really cooperate to have better navigation.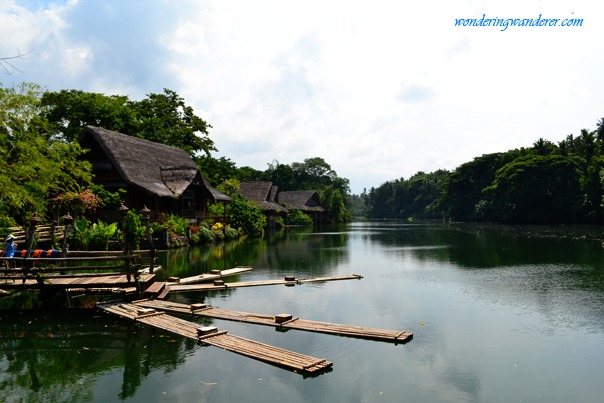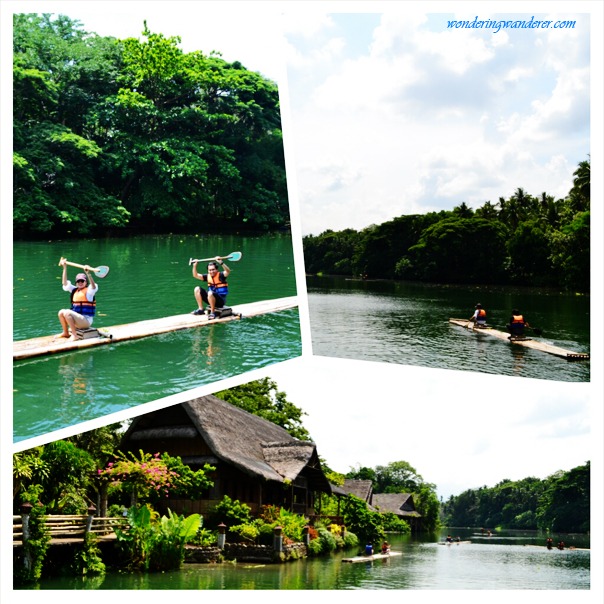 Swimming Pool
After our fun bamboo rafting experience, we explored the resort further and checked out its swimming pool. It was broad, has slides and has sections for the kids as well. It's clear that they are regularly maintaining it because it's very clean. There were very few people swimming that time perhaps because everyone is getting ready for the buffet lunch Filipino fiesta style.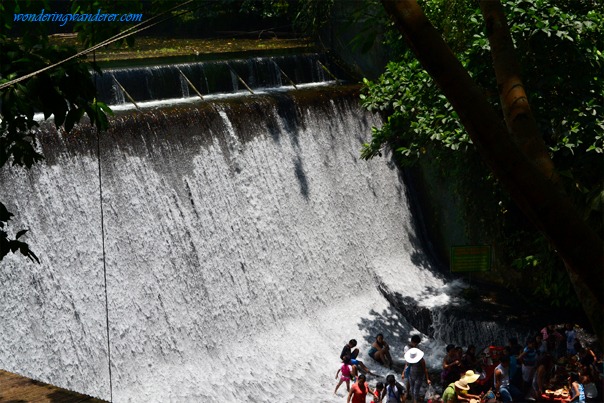 Waterfalls
The moment everyone was waiting for finally came—Filipino flooded fiesta-style lunch! Yes flooded, not because of the number of people flocking the lunch table, but because of the flood waters at your feet. Yes, it's another brilliant and unique idea by the Villa Escudero management to beat the heat. Eating while your feet are submerged in water is clearly something that a lot of people would be delighted to try but unfortunately, a lot of Filipinos experience this at their very own homes during monsoon season so this is nothing new to them. Make sure that you don't forget to bring your sandals and shorts when you visit this place.
I like the way they serve their Filipino dishes and fresh fruits in basket-style plates with banana leaves. It adds more culture and taste to their delicious meals. What's great about the food they serve is that the meat, vegetables and fruits that they're are all home-grown and freshly harvested. Eating lunch in a set up like this while listening to the splashing sound of the waterfalls was really a pleasure.
Fish Ponds and Souvenir Shop
After our splendid lunch, we walked around a bit to help the food go down our tummies and we came across their fish pond. The fish ponds are full of big and juicy bangus (milkfish) and tilapia fishes. It's nice to see how clean and well-maintained our source of fish earlier. We've seen other amenities like billiard tables and dart boards in their bar.  Before leaving the resort, you can drop by their souvenir shop for mementos or pasalubong (take home gift). When we left the resort, along the way, we saw some vendors selling large and ripe jack fruits for a low cost so my mother took advantage of getting one.
If you wish to pay Villa Escudero a visit, please check our short guide below:
Villa Escudero Plantations and Resort Map

How to get to Villa Escudero Plantations and Resort:
By Car:
Take the South superhighway and exit at 50A (Lucena, Legaspi, Batangas exit). Turn left at the Sto. Tomas junction. Head straight down, by-passing the town of Alaminos and San Pablo City proper. Slow down upon seeing Quezon arch and turn left immediately after.
By Bus:
Go to either Cubao or Buendia bus station, whichever's nearest to your area then look for a Jac Liner bus going to Lucena. Jac Liner's website explicitly states that they have a trip heading straight to Villa Escudero via Tiaong, Quezon. Don't get confused about the address because Villa Escudero is situated in the border of Tiaong, Quezon and San Pablo Laguna. Make sure to take advantage of their 5am trip to avoid the traffic and have more time in the resort. The travel time can take up to 2-3 hours.
Jac Liner Routes and Schedules:
https://www.facebook.com/Jaclinerinc/
Villa Escudero Plantations and Resort Day Tour Updated Rates for 2017

Children ages 0 – 2 will be free of charge, 3 – 6 will have 50% off discount.
Senior Citizen must present their valid Philippine ID.
Villa Escudero Plantations and Resort Contact Details
Address: Km 91, Tiaong, Quezon
Phone: +63 (02) 523-0392, +63 (02) 521-0830, +63 (02) 523-2944
Mobile: 63 917-583-7727, +63 919-993-4744, +63 923-741-0605
Email: info@villaescudero.com
Official website: http://villaescudero.com/