Perth Paradise Resort is a blissful haven in Sipalay City that has a scenic view of the sea and lush green islets. Located on top of a hill, its visitors can enjoy a wide panoramic view that has all the elements of what you would expect from a paradise.
Have a pleasant time swimming in the resort's infinity pool as you gaze at the soothing sight of its nature-rich environment. Enjoy pigging out in their restaurant that offers a good variety of local dishes. The resort's serene ambiance, fresh air and spectacular scenery will make your every bite a delight.
Exploring Perth Paradise Resort
We've visited different beaches in Sipalay City a few times but it was only this summer of 2019 that we decided to try visiting the Perth Paradise Resort. Unlike the other beaches, this resort is closer to the town proper because it's practically just beside the Tinagong Dagat Island Resort.
After paying for our entrance fee, we took the long climb up to reach its infinity pool and viewing deck. The resort has been around for a few years already but it was clean and well-maintained. The staff attending the customers were polite and friendly.
Picturesque Scenery
After a tiring climb up, we were happy to see that it was all worth it because the view up there was definitely beautiful. Looking at the islets that are filled with lush green trees like the one in Hundred Islands, Pangasinan was really pleasing to the eyes.
After getting a good look at the surroundings near the infinity pool, we went up to the viewing deck to get a 360-degree look around the resort. The view behind is a vibrant forest that is full of trees and different plants. It's nice to roam around up there while getting refreshed by its cool and fresh air.
Resort's Name Origin
Perth Paradise Resort doesn't have a website that explains its origin but I bet that this is owned by an Australian. The reason for that is the kangaroo statue and the city name of Perth, Australia. I see it as a good comparison because the said Australian city is laid-back and has a small population.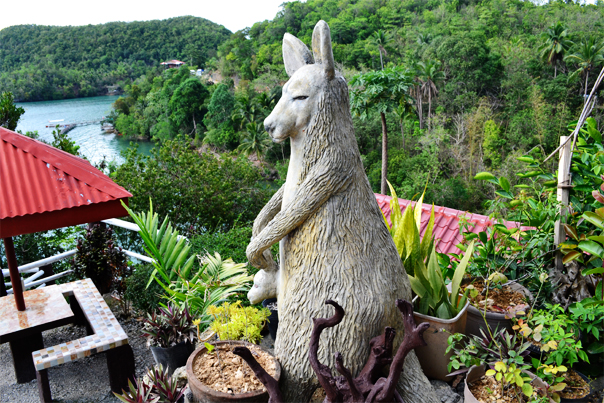 Getting There
From Bacolod City proper, head to Ceres Bus South Terminal along Luzuriaga Street. Take the bus heading to Sipalay City. As you arrive at the Ati-atihan bus stop, you can rent a tricycle to take you to the resort. If you are coming from Dumaguete City, the easiest route is to take the bus going to Bacolod via Mabinay from the Ceres Terminal. It will have a stopover at Kabankalan City Ceres Terminal and transfer to a bus heading Hinoba-an from there.
We went here after visiting the nearby Punta Ballo Beach. The road was still rough and there's a particular elevated point where you won't see what's in front of you.
We were lucky that there were some locals passing when we reached that point and they told us that we should go left for the downhill. We could have been stuck in the wrong elevation or could have fallen to the ravine if we went straight. Make sure to take note of that when you visit this resort.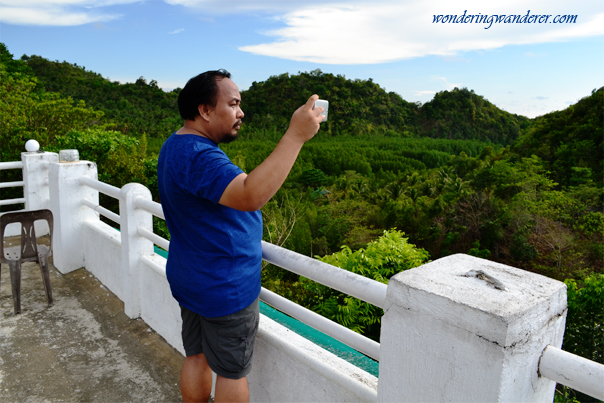 Perth Paradise Resort Rates
Entrance Fee: P80.00
Infinity Pool: P100.00
Accommodation:
Cabana Room (Good for 2) – P1,300.00
Standard Room (Good for 4) – P2,700.00
Family Room (Good for 6) – P4,500.00
Address: Brgy. 4, Sitio Sambulawan, Sipalay 6113
Mobile: 0946 059 0076
Facebook Page: https://web.facebook.com/perthparadiseph/?_rdc=1&_rdr