Punta Ballo Beach is the most popular destination in Sipalay City. The beauty of its wide stretch and white sand is one of the best in the Negros Occidental. Beyond the amazing beach is a spectacular sunset. You're guaranteed a romantic late afternoon when you visit this beach in good weather.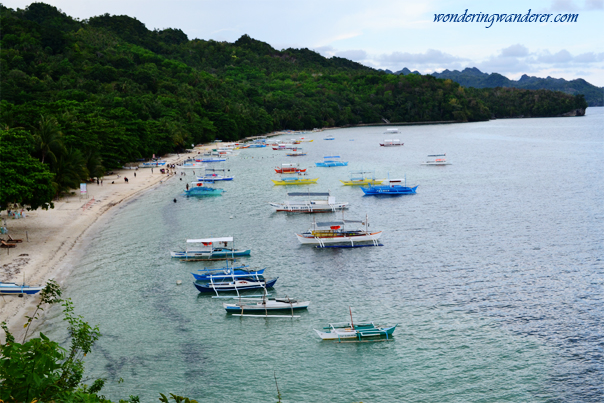 Its appeal caught the attention of a great number of tourists from local to international. Two of the most luxurious resorts here are owned by Germans. One of the biggest reasons for this is its fascinating diving spots. A rich variety of corals and colorful fishes can be found in different spots near the area.
Our Experience at Punta Ballo Beach
We've been to Punta Ballo Beach three times already but it didn't change a lot since our first visit. The number of resorts is practically the same as before which is good because it will help preserve its beauty. One thing that I noticed about this beach is the occasional increase of seaweeds that are scattering on its shore.
We've been here on two summers and one autumn and I find it odd that the best experience we had was during an autumn month. The reason for that is the lack of seaweeds and there were almost no other tourists. It seems that the seaweeds on this beach love the summertime. We were lucky that there were no typhoons and the sky is clear during our autumn month visit.
Beach Quality
When it was my first time to visit Punta Ballo beach, I was surprised to see that there's actually a white sand beach in Negros Occidental. It's not as bright as Boracay's white sand beaches has but it's better than Guimaras beaches. Perhaps its quality is close to Siquijor's Salagdoong Beach.
I like that there are no food stands and vendors taking up a lot of space here unlike in the other beaches here in the Philippines. There are several large trees in this Sipalay beach but you won't see plenty of dead leaves scattered around because they're regularly cleaned up. Based on my estimate, the length of its stretch is just average because it didn't take us long to reach the opposite end of the beach.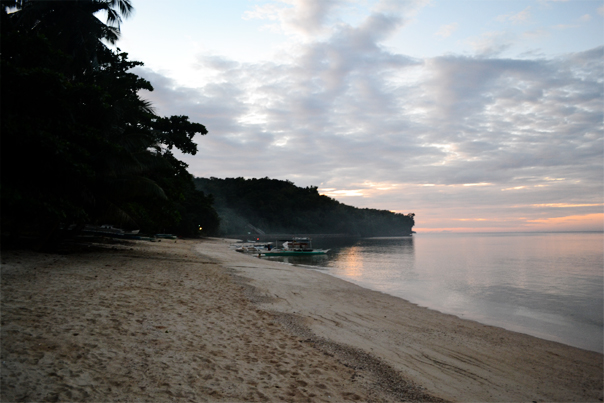 Resort and Food Hopping
After trying out some of the food in our resort's restaurant, we decided to check out the menus from the cafés of the nearby resorts. It's great that you can feel free to visit any of the resorts on this beach to take pictures and dine in their restaurants. We'll have a full meal on one then have our dessert on another.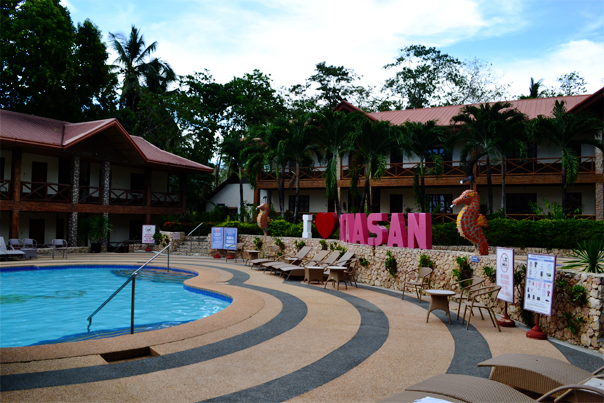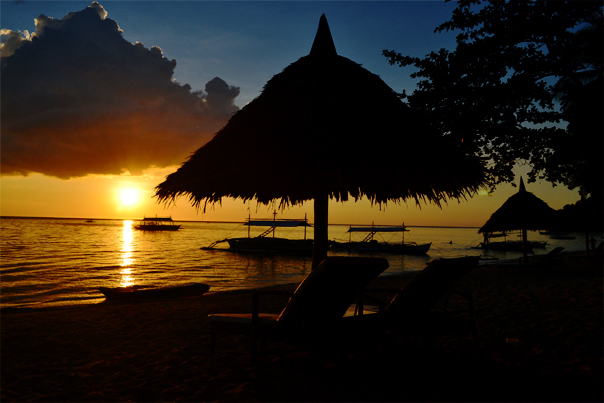 If you want to have the best view of Punta Ballo while having a meal, the best spot is in Nataasan Beach Resort. The Filipino word "nataasan" refers to high elevation as the resort itself is located on a cliff just beside the beach. A scenic view of the beach and the sea can be seen from its restaurant.
List of Punta Ballo Beach Resorts and Hotels
Easy Diving and Beach Resort
Mobile: 0917 300 0381 / 0918 979 2804
Artistic Diving Resort
Mobile: 0919 409 5594
Website: https://www.artisticdiving.com/en
C View Resort
Mobile: 0923 612 1555
Facebook Page: https://www.facebook.com/cviewresort/
Robinson Cruse Beach Resort
Landline: 702 – 0034
Mobile: 0920 331 8508 / 0920 889 0139 / 0917 813 7747
Website: https://www.robinsoncrusesipalay.com/
Nataasan Beach Resort and Dive Center
Landline: (034) 453 8936
Mobile: 0999 344 1113
Facebook Page: https://www.facebook.com/NataasanBeachResortAndDivingCeter/
Joanah's Place Beach Resort
Mobile: 0995 647 4288
Website: https://joanahs-place-and-beach-resor.business.site/
Tree House Treasures Beach Resort
Mobile: 0946 216 4158
Facebook Page: https://www.facebook.com/PuntaBalloBeachResort/
Joy & Jay Seaside Beach House
Mobile: 09392890217 / 0915447415
Facebook Page: https://www.facebook.com/joypascual21/
Megan Store and Lodging House
Mobile: 09075255252 / 09167986035
Facebook Page: https://www.facebook.com/Megan-Store-Lodging-House-1711301179120321/
Southwest Sipalay Beach Resort
Landline: (034) 434 8881
Cecil Beach House
Landline: (034) 444 0367