Sipalay beaches are Negros Occidental's highly in-demand summer escape. With proper planning and diligent checking of weather forecasts—they're practically great to visit all year round. In fact, in the three times that we've been to Sipalay—the best experience that we've had was on an autumn month. There were no seaweeds and the beaches were less crowded.
There are spots in Sipalay that are budget-friendly, mid-range and luxurious. What's great about the budget-friendly spot is that you can still enjoy visiting all of the attractions across the area. Your visit here will feel no different than those who booked on the expensive spots.
Sipalay Beach Resorts and Hotels List
Punta Ballo Beach
Most of Sipalay's expensive resorts can be found in its most popular beach—the Punta Ballo beach. Staying at a resort in Punta Ballo beach allows you to spend a great amount of time in one of the most renowned white-sand beaches of Negros Occidental. Its spectacular sunset guarantees a romantic late afternoon during your visit.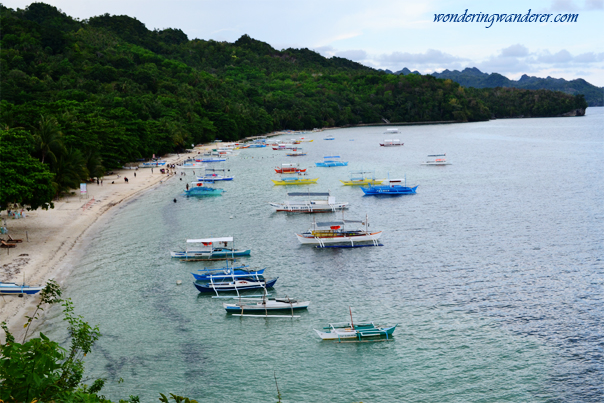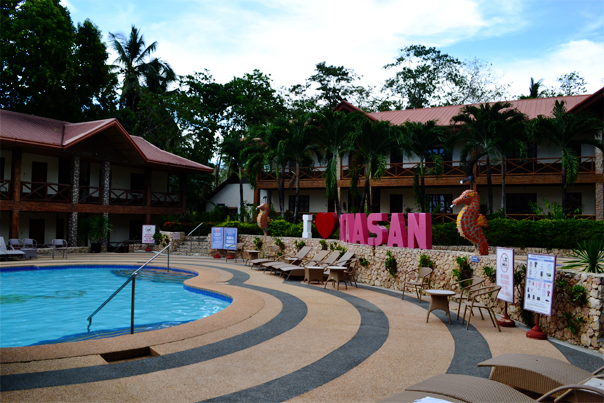 In one of our visits to Sipalay, we booked at Easy Diving and Beach Resort. Our room rate was P2,000 for an overnight stay. However, nearby resorts like Nataasan Beach Resort have standard rooms costing P2,700. Although these can be considered expensive in Sipalay's standard, these would look cheap if we talk about resorts in Boracay or Panglao.
List of Resorts in Punta Ballo Beach
Easy Diving and Beach Resort
Mobile: 0917 300 0381 / 0918 979 2804
Artistic Diving Resort
Mobile: 0919 409 5594
Website: https://www.artisticdiving.com/en
C View Resort
Mobile: 0923 612 1555
Facebook Page: https://www.facebook.com/cviewresort/
Robinson Cruse Beach Resort
Landline: 702 – 0034
Mobile: 0920 331 8508 / 0920 889 0139 / 0917 813 7747
Website: https://www.robinsoncrusesipalay.com/
Nataasan Beach Resort and Dive Center
Landline: (034) 453 8936
Mobile: 0999 344 1113
Facebook Page: https://www.facebook.com/NataasanBeachResortAndDivingCeter/
Joanah's Place Beach Resort
Mobile: 0995 647 4288
Website: https://joanahs-place-and-beach-resor.business.site/
Tree House Treasures Beach Resort
Mobile: 0946 216 4158
Facebook Page: https://www.facebook.com/PuntaBalloBeachResort/
Joy & Jay Seaside Beach House
Mobile: 09392890217 / 0915447415
Facebook Page: https://www.facebook.com/joypascual21/
Megan Store and Lodging House
Mobile: 09075255252 / 09167986035
Facebook Page: https://www.facebook.com/Megan-Store-Lodging-House-1711301179120321/
Southwest Sipalay Beach Resort
Landline: (034) 434 8881
Cecil Beach House
Landline: (034) 444 0367
Poblacion Beach
Poblacion Beach is a charming beach in Sipalay City. Booking a hotel here would be the most budget-friendly. It has a neat setup of having the restaurants and hotels constructed at a great distance from its shore. Located beside the city proper, it has an advantage of accessibility to cheaper restaurants and hotels along with groceries and ATMs.
We booked at Island Adventures Tourist Inn during our stay here and it only cost us P800. Despite the price, the room was large and complete with amenities.
List of Hotels and Resorts in Poblacion Beach
Sealey'S Inn Sipalay
Address: J.P. Alejano Street Brgy 2, Sipalay, Philippines
Mobile: 0946 092 1827
Gabriella's Guesthouse & Resto
Address: Magtolis St. Brgy 3, Sipalay, 6113
Mobile: 0917 133 1959 / 0927 406 4866
Facebook Page: https://www.facebook.com/pages/category/Restaurant/Gabriellas-Guesthouse-Resto-362306870951949/
Manna Pension House
Address: 1 Quirino Street, Sipalay, Negros Occidental
Landline: 7075071
Mobile: 0926 825 4159 / 09228931419
Sipalay Jamont
Address: Mercedes Boulevard, Barangay 1, Sipalay City, Negros Occidental
Landline: +63 34 473-0350
Mobile: +63 9196030045 (Smart) / +63 9175937266 (Globe)
Email: jamonthotel@gmail.com
Website: http://www.jamonthotelsipalay.com/
Island Adventures Tourist Inn
Address: Alvarez Street, Sipalay, Negros Occidental
Mobile: 0916 136 0300
Facebook Page: https://www.facebook.com/pages/category/Hotel/Island-Adventures-Tourist-Inn-2196845747215391/
Bafe Lodge
Address: Quirino street, Brgy.1- Poblacion, Near Sipalay Baptist Church, Sipalay City
Mobile: 0921 626 1389, 0920 446 7562
Website: https://bafe-lodge-former-bafelet-inn.business.site/
Facebook Page: https://www.facebook.com/bafelodge90123/
Loreto's Lodge
Address: #8 LACSON ST. BRGY 1 Sipalay 6113 Negros Occidental
Mobile: 0920 534 4536
Facebook Page: https://www.facebook.com/Loretos-LODGE-Sipalay-City-1455205358064001/
Langub Pension House
Address: Alvarez corner Lacson Streets, Barangay 1, Sipalay City, Negros Occidental
Mobile: 0918 573 8952
Gold's Guest House
Address: Barangay 2, Poblacion, Sipalay City, Negros Occidental, Philippines, 6113
Mobile: 0921 496 8002
Campomanes Bay
Campomanes Bay is a serene spot in Sipalay. Since its beach is in a location that is opposite to the open sea—its water is calm compared to the nearby beaches. It's known for its diving spots. Visiting divers can enjoy exploring its two shipwrecks and colorful reefs.
Campomanes Bay used to have two beach resorts but Campomanes Beach Resort appears to be closed already. The only active resort in the bay is Bugana Beach and Dive Resort.
Bugana Beach and Dive Resort
Landline: (034) 7130062 or (034) 7028632
Mobile: (+63) 917 7977671 (calls only) or (+63) 9175198265 (text)
Email: buganaresorts@gmail.com
Website: https://buganaresorts.com/
Isolated Beach Resorts
These are large resorts that you won't find in any of the major beaches of Sipalay. My personal favorite is our visit to Tinagong Dagat Island Resort. It has a large area where you can do a lot of fun activities. The scenic view here looks similar to what you'll see in Hundred Islands, Pangasinan.
Tinagong Dagat Island Resort
Address: Sitio Latasan, Barangay 4, Sipalay City, Negros Occidental 6113
Mobile: 0920 902 2300
Facebook Page: https://www.facebook.com/Tinagong-Dagat-Island-Resort-249758045230135/
Airconditioned Room: P1,350.00 – P1,650.00
Perth Paradise Resort
Address: Brgy. 4, Sitio Sambulawan, Sipalay 6113
Mobile: 0946 059 0076
Facebook Page: https://web.facebook.com/perthparadiseph/?_rdc=1&_rdr
Non-airconditioned and shared bathroom – P1,300.00
Standard Room (Good for 4) – P2,700.00
Sipalay Map
How To Get There
If you're coming from Bacolod City, head to Ceres Bus South Terminal along Luzuriaga Street. Take the bus heading to Sipalay City. At the Ati-atihan bus stop, where you can rent a tricycle to take you to the nearby resorts where you have checked in.
If you're coming from Dumaguete City, the easiest route is to take the bus going to Bacolod via Mabinay from the Ceres Terminal. It will have a stopover at Kabankalan City Ceres Terminal and transfer to a bus heading Hinoba-an which will pass by Sipalay.
Where to Eat in Sipalay
Tay Oming
Tay Oming restaurant will let you immerse in the Filipino culture with its festive environment and local cuisines. The name Tay Oming is derived from Filipino word Tatay Roming which means Father Romeo.
Its large bamboo dining area that is standing on top of a lake is comparable to a traditional Filipino house. Colorful curtains and kites decorate the entire restaurant while a swan boat further enhances the aesthetics of the small lake in front of it.
Sipalay Food Park
Sipalay Food Park is located at the Poblacion Beach. They have tables and chairs near the shore so you can have a great dining experience. Having a late afternoon dinner here while enjoying the view of the beach and the sunset is simply fantastic. The fresh sea breeze and the sound of the waves are very relaxing.
Eating their tasty grilled seafood and red meat while getting entertained by their live band was really a blast. Make sure to order their fruit shakes because they're one of the best in the country. My brother from Manila really liked their avocado shake that he was able to drink three of those. My personal favorite is the mango shake.
Explorer's Tip
If you're on a budget, we recommend booking near the Poblacion Beach area. Since it's just beside the town proper, the hotels and food are much cheaper. You can simply go on an island-hopping to reach the other beaches and attractions. The island-hopping rate is P1,500.00 which is good for four people.
If you find the island-hopping tour a bit expensive, you can hire a tricycle instead. The tricycle fare is P150.00 per person. It was much cheaper in our case because we brought our own vehicle. We were able to visit the beaches and resorts seamlessly by simply following the road signs. The only thing you'll miss if skip the island-hopping is a visit to the Maasin Island Cave and of course, their snorkeling sites.