White Island is Camiguin's fascinating sandbar that vanishes during high tide. Its daily rebirth makes it fresh and pristine every morning. Free from trees and non-aquatic life forms, this long stretch of sand is beautifully desolated. This giant spill of sugar that bends across the sea is definitely a wonderful sight to see.
Exploring White Island
Most sandbars are extensions of an island but this one stands on its own. Its isolation gives it a wide and unobstructed view of the horizon. A horizon with a serene sight of the azure sea, clear sky and vapor-like clouds. At one angle, a pleasant view of Mt. Hibok-Hibok wonderfully blends with the sea's crystal clear waters and the island's fine white sands. This volcano that's filled with lush green trees and plants is relaxing to the eyes.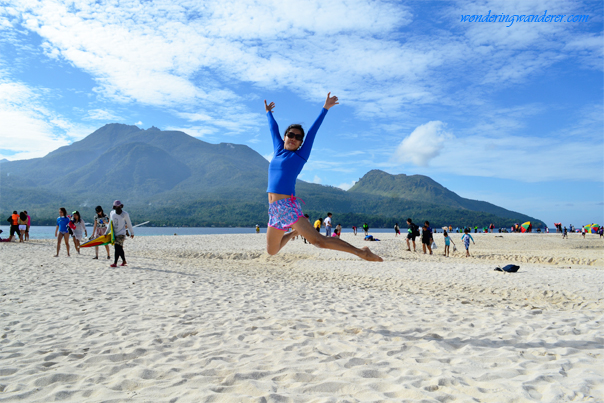 Walking around this sandbar barefoot was a soothing experience. Slightly dipping your feet on the shore as you sit down and chill out could really take away your stress. Although most of White Island's sands are fine, there's a portion where there are lots of crushed corals which can hurt your feet. Make sure to bring your slippers when you visit this island because we had to bear walking on those parts of the sandbar.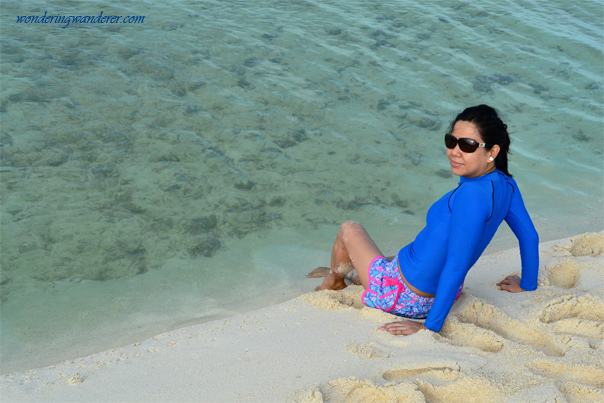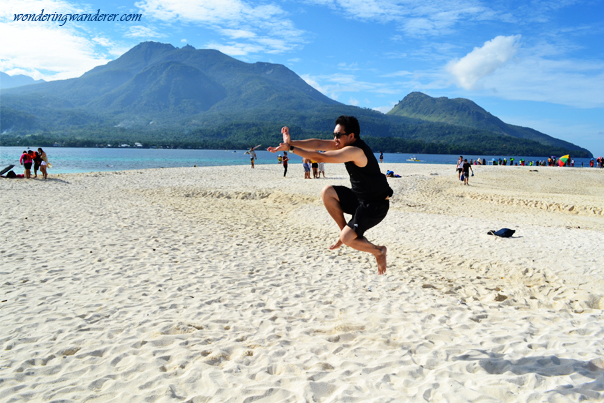 What to Bring
We visited it early in the morning because even at 8:00 AM, it tends to be really hot over there. With no trees or huts to shelter you, good luck to those who failed to bring/rent an umbrella. I remember how hot it was before we left close to 9:00 AM and it's hard to imagine staying there until lunchtime. We explored the area immediately the moment we got there because we know how fast the sun could rise and scorch you. The umbrella and mat really helped us a lot when the sun got higher. We were able to just lie down to relax while enjoying the view without bearing with the great heat.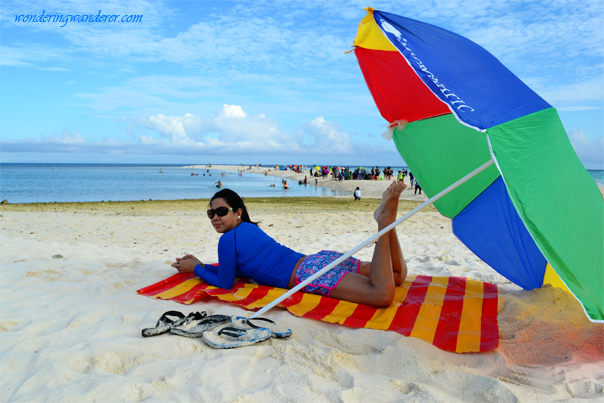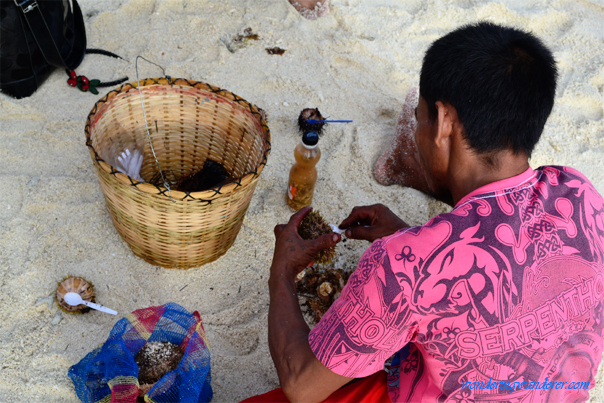 If you want to extend your stay here, make sure to bring some food and drinks because there are practically no stores here. The only food you can buy here is urchins with vinegar. You can also bring a tent-like what some of the visitors did when we got here. Despite the sun's heat, the cold breeze somehow helped to compensate for it.
In the wharf area, there are plenty of souvenir shops and food stores. We can't help but try their crunchy squid chicharon because it looks very tempting for 20 pesos only. It practically tastes like your typical fried dried squid but it's crunchier and seems breaded a bit. After quickly finishing an entire plastic, I wished that we bought more.
White Island Fees:
Boat – P300.00 per person
Environmental Fee – P30.00 per person
Umbrella & Mat – P100.00
Snacks:
Sea Urchin – P20.00
Crunchy Dried Squid with Vinegar – P20.00