Lake Sebu is an oasis hidden deep in the woodlands of South Cotabato, Mindanao. It's a blissful place where everyone can enjoy a pleasant time with nature and experience a fascinating culture at the same time. This place has been given the title "The Summer Capital of the South" as it's a popular place to escape the noise and pressures of the busy cities and streets surrounding it.
Exploring Lake Sebu
Know how it's like to fly like a bird by trying out Lake Sebu's zipline which is the highest in Southeast Asia (600 feet high). Challenge your fear of heights by daring yourself in this thrilling ride and have that one of a kind experience. Enjoy that wild and exciting moment hovering on top of the river, falls and towering trees carefree like the wind. Speaking of falls, we're not just talking about one but seven of them. Lake Sebu's Seven Falls are breathtaking nature's wonder which will greet you with a loud splashing sound and amaze you with their imposing form.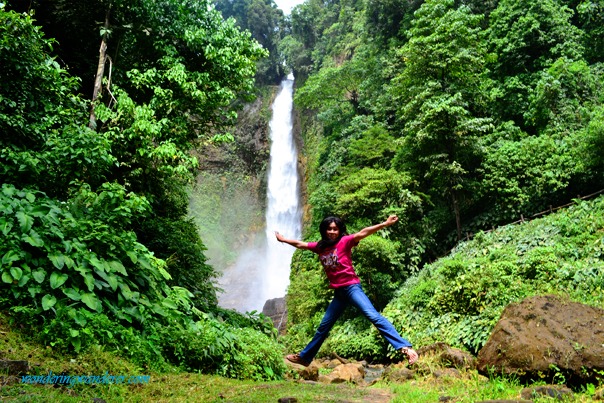 Lake Sebu is also the name of the biggest lake of the Lake Sebu municipality. But this is not your ordinary lake because it also acts as a very large Tilapia fishpond which has a floating restaurant that serves almost all kinds of Tilapia dishes. From pork rind Tilapia "Chicharon Tilapia", vinegar-cooked raw Tilapia  "Kinilaw na Tilapia", Sizzling Tilapia, Nilasing na Tilapia, Pinaputok na Tilapia, Sinugba na Tilapia, Sisig na Tilapia, Tilapora, Paksiw, etc. It's also a charming tourist attraction where everyone can enjoy a boat tour to have a better look at the lake and its beautiful surroundings. Other nearby lakes are Lake Lahit which is the smallest and Lake Seloton which is the deepest.
Culture
Aside from Lake Sebu's natural wonders, what's more interesting in this place is the distinct and colorful culture of its people. The T'boli people are very friendly and hospitable natives. They will make you feel at home and very comfortable with the way they smile and connect to you. We can clearly see how creative and elegant these people are with the way they weave their dresses and express themselves in dance and music using native musical instruments. Make sure not to miss enjoying their company.
Our moment in Lake Sebu was truly an unforgettable experience. This is just an introduction to our Lake Sebu blog series. Please watch out for our upcoming posts detailing all of our wonderful experiences in this awesome place.
Tourist Attractions
7 Dongon Falls
Zipline (Highest in Southeast Asia)
Punta Island Resort
T'boli Tribe
List of Lake Sebu Hotels & Resorts
BALBEN FAMILY COVE
Contact person: Ms. Marilyn Suedad
Contact number: +639165126256
Email: balbenfamilycove@yahoo.com
http://balbenfamilycove.blogspot.com
DOLORES LAKE RESORT
Contact number: +639175214666 / +639175214661
ESTARES RESORT
Contact person: Sarah or Queen
Contact number: +639159885175
LEMOBUNG LODGE AND RESTAURANT
Contact person: Thelma Arcallo
Contact number: +639206033554
MERL GARDEN SPRING RESORT
Contact number: +639194577221 / +639225713078
http://merlgarden.weebly.com
MOUNTAIN LOG RESORT
Contact Person: Mr. Joselito Sanchez
Contact number: +63918702294
NADINE'S LAKE RESORT
Contact person: Jimmy Hermosa
Contact number: +639071153289
https://www.facebook.com/pages/Nadines-Lake-Resort/352033814958026
PUNTA ISLA LAKE RESORT
Contact numbers: (083)236-1053; Smart:09194515015; Globe:09052895134
Email: reservations.puntaisla@yahoo.com
https://www.facebook.com/puntaislalakeresort/
SUNRISE GARDEN LAKE RESORT
Contact number: +63927-7500-888 / +63909-2217-614
TONEZ FARM RESORT
Contact number: (083) 238-3011 / +639278819461
Getting To Lake Sebu
The closest airport to Lake Sebu is General Santos City airport. If you happen to have visited Davao first and want to have a side trip to Lake Sebu, please check the commute instructions and bus fare rates below on how to get there.
From General Santos City
Gensan to Koronadal via BUS (Yellow Bus Line, Inc.) 1hr – 1.5hr
Fare: *75php – *85php
Koronadal to Surallah (Yellow Bus Line, Inc.) 20min-45min
Fare: *24php – *27php
Surallah to Lake Sebu (Van/Jeep) 1hr last trip 6 pm
Fare: 35php
From Davao City
Davao to General Santos City (Yellow Bus Line, Inc.)2:45 -3 hours
Fare: *124php – *254php
Gensan to Koronadal via BUS (Yellow Bus Line, Inc.) 1hr – 1.5hr
Fare: *75php – *85php
Koronadal to Surallah (Yellow Bus Line, Inc.) 20min-45min
Fare: *24php – *27php
Surallah to Lake Sebu (Van/Jeep) 1hr last trip 6 pm
Explorer's Tip
Make sure not to miss Punta Isla resort's elegant floating restaurant which has a giant fish decoration on its top. This restaurant serves a rich variety of great-tasting tilapia dishes.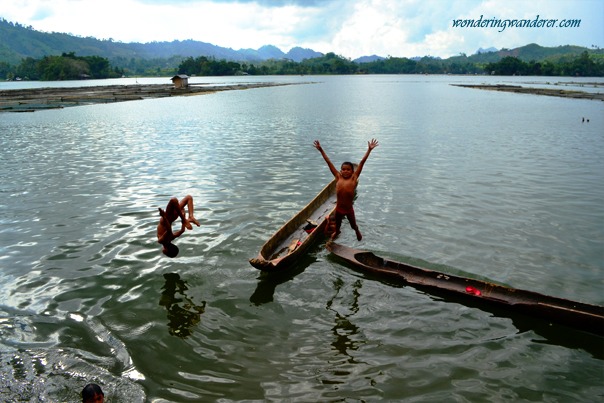 While resting after lunch in this resort, you can have some fun with the kids riding the wooden boats nearby by tossing some coins to them. They are very good swimmers and can catch the coins in the water very quickly. They would even do exhibition jumps while catching the coins.